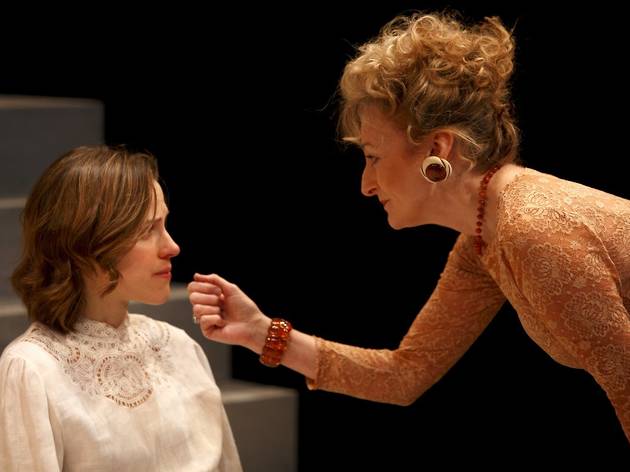 1/6
© Zute Lightfoot
'Eldorado'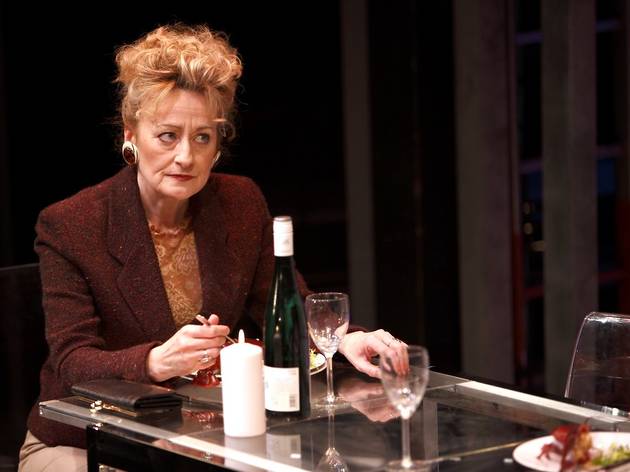 2/6
© Zute Lightfoot
'Eldorado'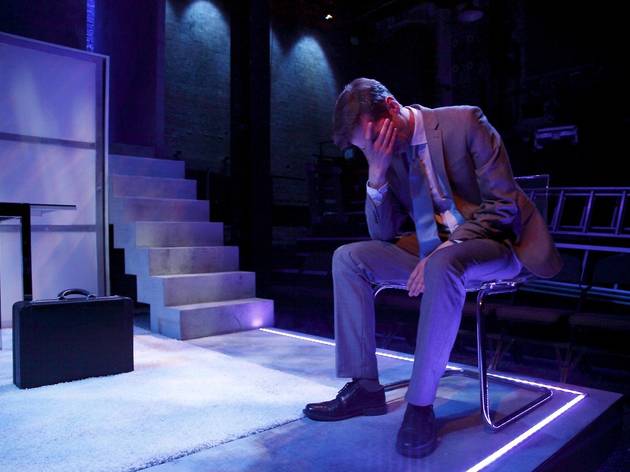 3/6
© Zute Lightfoot
'Eldorado'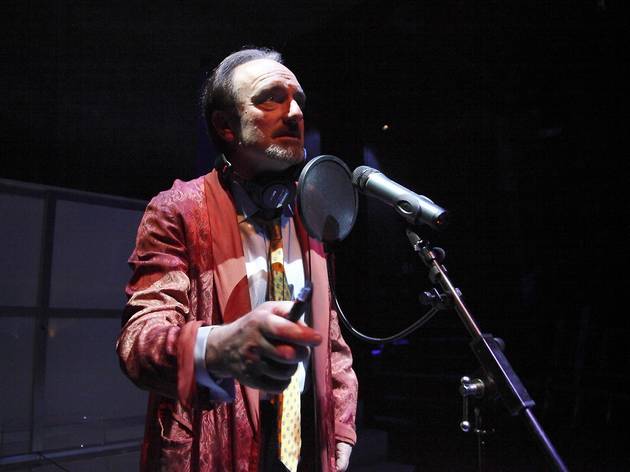 4/6
© Zute Lightfoot
'Eldorado'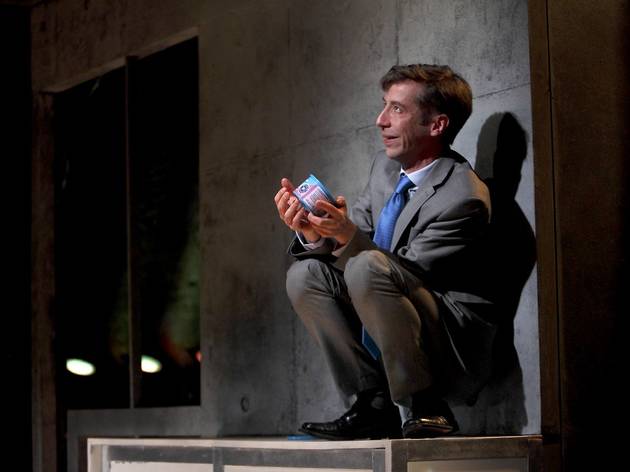 5/6
© Zute Lightfoot
'Eldorado'
6/6
© Zute Lightfoot
'Eldorado'
There are epic meltdowns aplenty in German playwright Marius von Mayenburg's 'Eldorado'. Pretty much everyone, apart from the blissfully unaware koi in the pond, is struggling.

Von Mayenburg's 2004 play, only now getting its UK premiere, is about war: the personal wars we fight with those closest to us, our own internal tussles, and also the echoes and memories of actual war. These battles are wrapped up in a heightened domestic drama, in which uber-successful people have reached a peak and are now staring into the abyss.

Having bought a pricey modern house, concert pianist Thekla and her husband Anton are both going through professional crises. She's giving up playing because she's mediocre and he's been sacked from his high-powered real estate job for forging signatures. Anton is unable to break the news to his wife and he drifts from reality, spending days in hotel rooms on his own and staring at fish in shop windows.

Throughout the play we hear news and radio bulletins about apocalyptic levels of carnage taking place not that far away. Anton's job consisted of stamping over wartorn spaces and transforming them into slinky apartments – much like the one the couple have just bought. War and suffering leaves its mark, says von Mayenburg, and however gleaming a place may look, the shadows of terrible things will remain.

Simon Dormandy's production is slick and pacey and the good cast deal well with von Mayenburg's occasionally abstract dialogue. Siân Thomas is a hoot as the saucy feline mother Greta, while Amanda Hale's Thekla is also strong. Michael Colgan's Anton has a perpetual glazed look in his eyes, but though his breakdown is the play's focus, the role is a little underwritten and Colgan's performance too detached. Even when he's at his lowest ebb, Anton's actions leave us cold.

Georgia Lowe's designs reflect the sterility of the new very well. But the piece plateaus where it could and should have built to a devastating climax.