Heads up! We're working hard to be accurate – but these are unusual times, so please always check before heading out.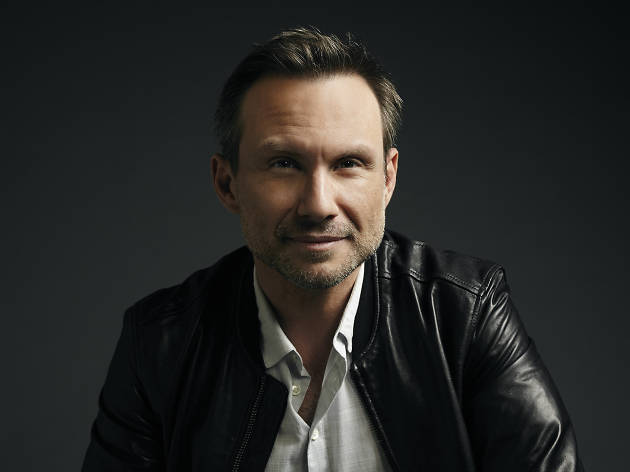 Exclusive: Christian Slater on returning to the London stage in 'Glengarry Glen Ross'
'Heathers' and 'Mr Robot' star Christian Slater is finally back in the West End. He tells us why he's happy to be on the London stage again after a ten-year hiatus
It's been nearly 30 years since Christian Slater murdered a Heather. Yet, mention his name, and people delight in talking about the cult teen movies he starred in, most famously the high school satire. Alongside Winona Ryder, he jitters his way through the film as charming bad boy-cum-psycho killer JD.
Three decades later, he's not forgotten how to play the anti-hero. As exclusively announced by Time Out, he'll be starring next month in a revival of David Mamet's landmark 1983 drama 'Glengarry Glen Ross', in which a group of morally bereft alpha-male real estate agents trample on each other in pursuit of success. Slater plays Ricky Roma, the smartest and most vicious of them (Al Pacino in the 1992 movie), alongside Stanley Townsend. Rounding out a stellar cast are Kris Marshall, Robert Glenister and Don Warrington.
Slater spent a chunk of the noughties tearing up the West End stage: two seasons in the stage version of 'One Flew Over the Cuckoo's Nest' (in 2004 and 2006), then coming back in 2007 for movie business satire 'Swimming with Sharks'. Theatre – his 'first love' – was good to him, as was our city: 'The audiences were spectacular,' he recalls, as we chat on the phone.
Ten years on, and now sober, the 48-year-old's career is back on track thanks to his Golden Globe-winning role in TV show 'Mr Robot'. Now he's finally found the time to return to the West End.
You're coming back to the West End after a decade away: why now and why 'Glengarry Glen Ross'?
'I've had some of the best experiences of my professional career in London. "One Flew Over the Cuckoo's Nest" was a remarkable experience. I was always going to be interested in an offer to do this play in the West End. I'm a huge fan, it's brilliant writing. The movie with Jack Lemmon and Al Pacino is sort of like a "school for acting"-type movie; those performances set the bar.'
How would you describe Ricky Roma?
'He's the young buck, cocky, sort of what Levene [Townsend/Lemmon's character: desperate, over the hill] was at a particular time. He uses his attributes to manipulate his subjects into buying the real estate that he wants them to. The stakes are very high and the tension is too.'
He's a ruthless '80s real estate guy. Your president is a ruthless '80s real estate guy. Are there parallels there?
'Oh God. I would say that Levene might be more of a Trumpian-type of character: somebody who is a little bit at the end of his rise, trying to grasp past glories and looking to do whatever he can to stay on top, even if that means lying, cheating, stealing, manipulating and screwing over whoever he can. Not to say it's got a political hue, but Levene is at the point of making very questionable choices and feeling the pressures of society and the walls closing in around him. I can imagine Trump would be feeling that right now.'
How do you find London compared to New York?
'I'm grateful that I grew up in New York; it's a seasonal town so when I did go to London I wasn't shocked by the coldness or the rain. London is so rich with history. I just want to avoid getting chickenpox again, which is what happened when I was rehearsing for "Cuckoo's Nest".'
Yikes!

'It was tough, but it made that experience exciting. Nobody knew if I was going to show up for work. But I loved it, I stayed in a place called [Taj] 51 Buckingham Gate for almost a year and a half, and it felt like home. I loved walking through St James's Park.'
Are you okay with the fact that people still think of 'Heathers' when your name is mentioned?
'I don't feel held back by it. I loved that movie, I loved that character, I'm glad that it was a performance that resonated. The fact it's still out there is remarkable. People still like a lot of those films. I had somebody mention "Gleaming the Cube" the other day. "Pump Up the Volume" is my favourite.'
What do you think of the new 'Heathers' TV show?
'I saw the trailer the other day and it looks like they've found a unique take. It's creative: that's wonderful. I saw the musical too, it was fun. I'm grateful to be part of a film that's inspired others.'
Is it a golden age for TV at the moment?
'It's become what independent cinema used to be. I watched the season finale of "Game of Thrones". That's some jaw-dropping stuff they're doing.'
You're winning awards for 'Mr Robot'. I was shocked you didn't win anything for your films…
'With a lot of movies I've done, it took people a while to get used to them. "Heathers" is a cult movie: it's not like it came out and made $100m. It's a nice slow burn, so I'm happy about that. I didn't get into "Mr Robot" thinking there would be awards in my future. It's quite surreal.'
You did win a bunch of teen awards back in the day, including Most Desirable Male at the 1993 MTV Awards – do you still have it?
[Laughs] 'Oh yeah! I don't think any actor gets rid of his awards, no matter what they are. It's around. Yeah, that was hilarious. I won Most Desirable Male, and I think I got the award for best kiss?'
You did: a win in 1993 and a nomination in 1994, too.
'I was really bummed the year it didn't happen. I dunno, I guess my lips didn't show up that year.'
'Glengarry Glen Ross' is at the Playhouse Theatre. Oct 26-Feb 3.
Book priority tickets with Time Out here until Friday.
See more great theatre in London this autumn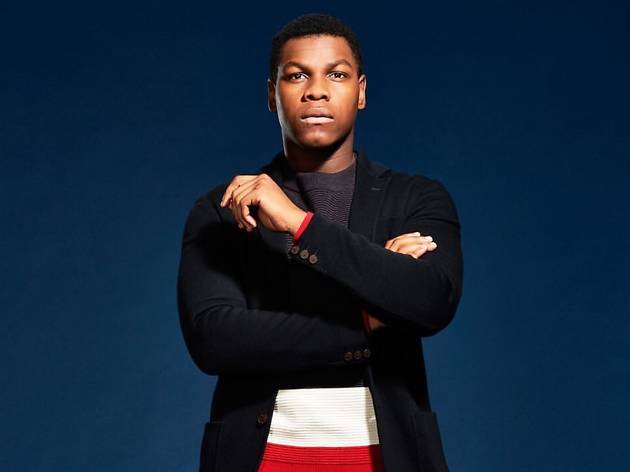 Want to know what theatre tickets to buy in 2017? Shortcut it straight to the best shows coming to London with our selection of musicals, immersive plays and off-West-End shows that you just can't miss this year.