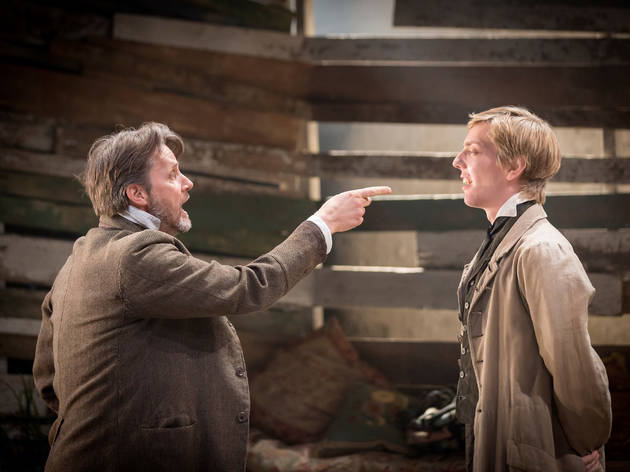 1/7
© Johan Persson
Anthony Calf (Nikolai) and Joshua James (Arkady)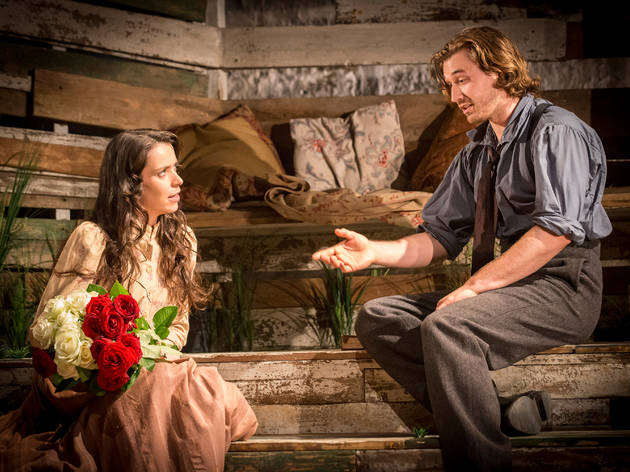 2/7
© Johan Persson
Caoilfhionn Dunne (Fenichka) and Seth Numrich (Bazarov)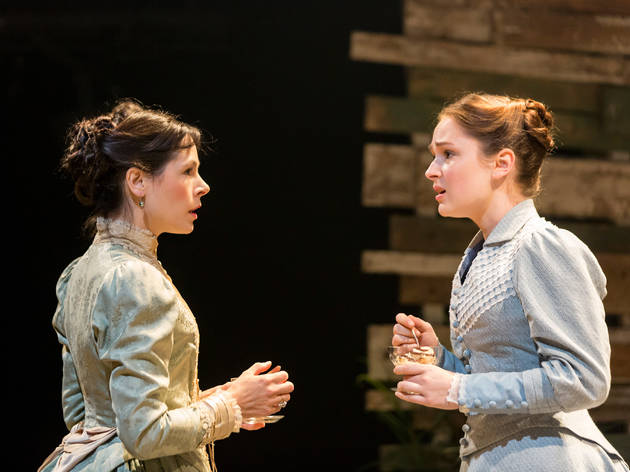 3/7
© Johan Persson
Elaine Cassidy (Anna) and Phoebe Sparrow (Katya)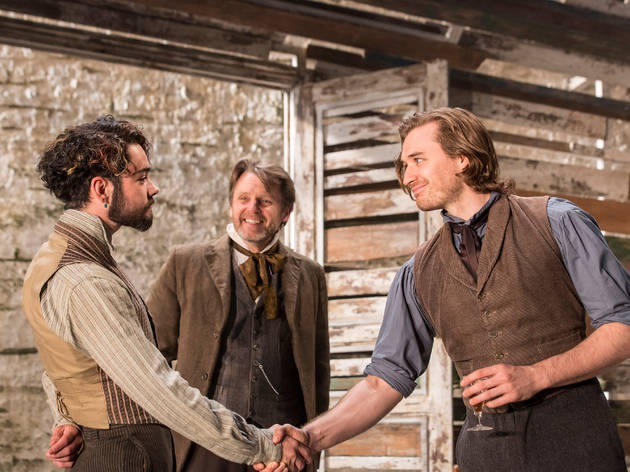 4/7
© Johan Persson
Jack McMullen (Piotr), Anthony Calf (Nikolai) and Seth Numrich (Bazarov)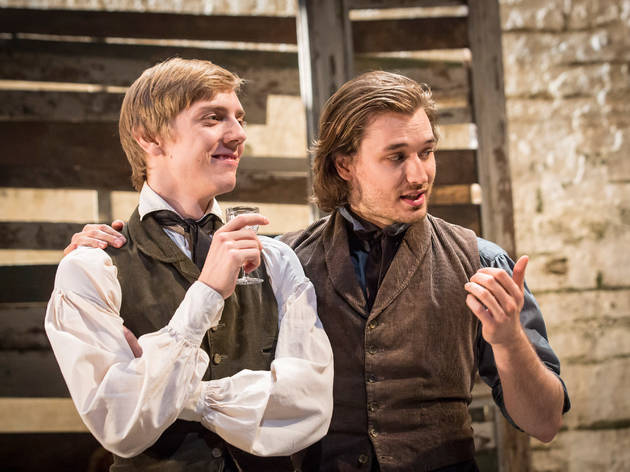 5/7
© Johan Persson
Joshua James (Arkady) and Seth Numrich (Bazarov)
6/7
© Johan Persson
Joshua James (Arkady) and Seth Numrich (Bazarov)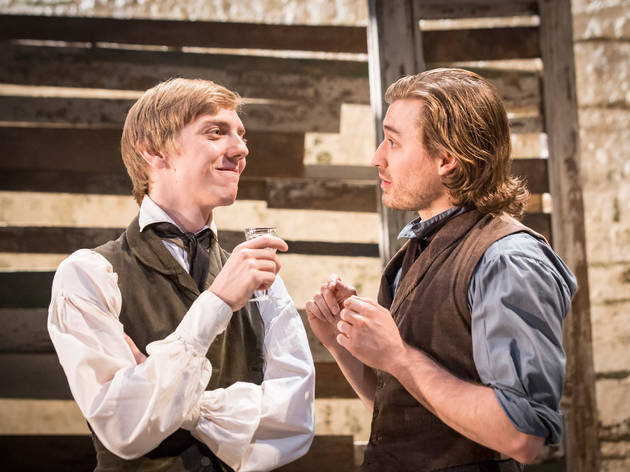 7/7
© Johan Persson
Joshua James (Arkady) and Seth Numrich (Bazarov)
Time Out says
Somewhere between 2010's 'Posh' and last year's 'Chimerica', the delightfully enigmatic Lyndsey Turner (she refuses to do interviews or be photographed) established herself as pretty much the best theatre director in the country. And the establishment knows it: after years of hip off-West End work, she's directing Benedict Cumberbatch in next year's 'Hamlet' – the big gig of 2015 – while word is she's about to be taken on as an associate at the NT.

In a way it's hard to exactly pin down what makes her so brilliant – she's hardly an auteur – other than that the stuff she directs is, you know, 'good'. But her second job at the Donmar Warehouse helps narrow it down somewhat, as much for what's wrong with the text as what's right with the direction.

'Fathers and Sons' is the great Irish dramatist Brian Friel's 1987 adaptation of Ivan Turgenev's epic 1862 novel about intergenerational strife in the last days of Imperial Russia. It's beautifully, wittily crafted, but it has an air of compromise to it. The book simply doesn't lend itself to easy compression, and while Friel captures both the novel's wistful heart and the fundamentals of its plot, the second half is weirdly paced, with swathes of key incidents simply reported.

But like 'Posh' and 'Chimerica' it's an ensemble play, and perhaps this is Turner's 'thing': keeping a big plot ticking on in crisp, lucid fashion and drawing confident, funny but never hammy performances from a large cast.

There are no weak links or unmemorable performances, from Joshua James, excellent as Arkady, a big-hearted young dreamer dabbling ineptly with revolutionary politics, to veteran actress Susan Engel, who steals both of her brief scenes as hysterically vicious old bat Princess Olga. Special mention, too, should go to American actor Seth Numrich – his Brit accent is almost flawless and he cuts a smouldering, vulnerable dash as Bazarov, Arkady's ideologically-committed nihilist friend, while Tim McMullan is consistently hilarious as tragicomic dandy Pavel.

The plot is essentially just a pootle through these flawed, likeable folks' loves and lives over the course of a year. Tragedy does strike, but nothing is really resolved as the story folds in on itself with at bittersweet sigh at the end. But the pleasure and pain of Tuner's production is in how deeply we're made to care about these ineffectual Russian eccentrics.
Details