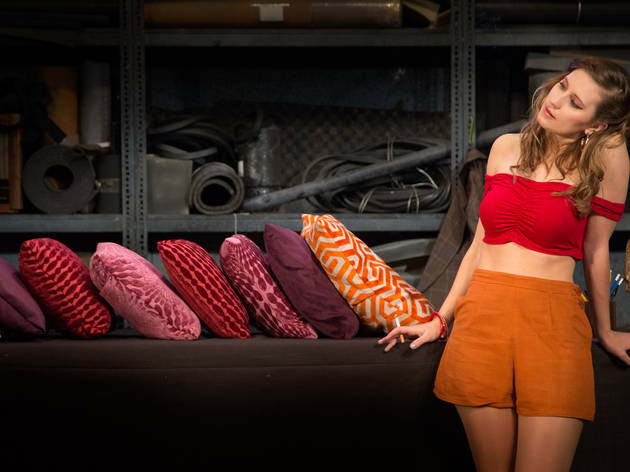 1/5
© Dominic Clemence
Callie Cooke (Bernice)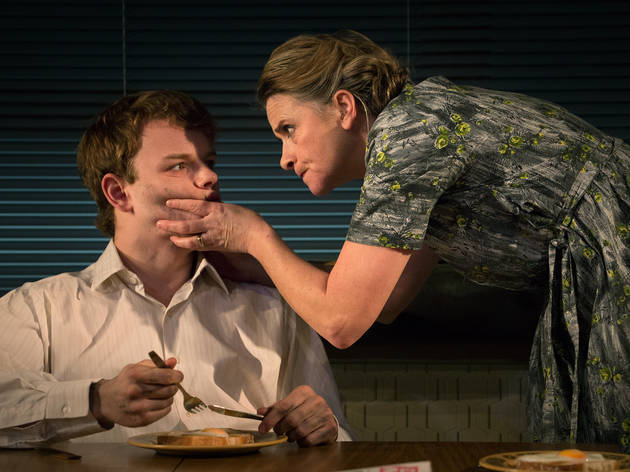 2/5
© Dominic Clemence
Callum Woodhouse (Mickey) and Mairead McKinley (Eileen)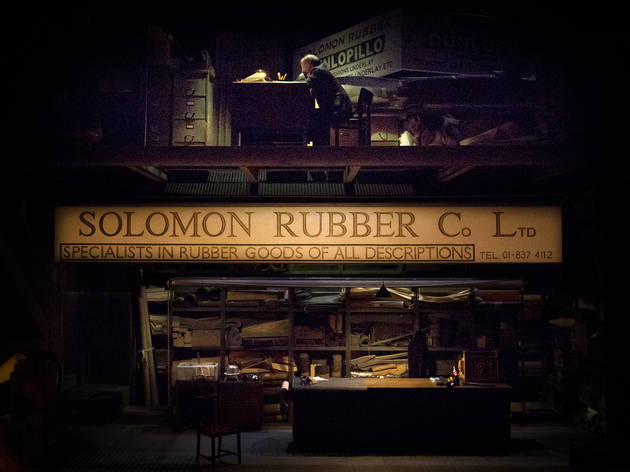 3/5
© Dominic Clemence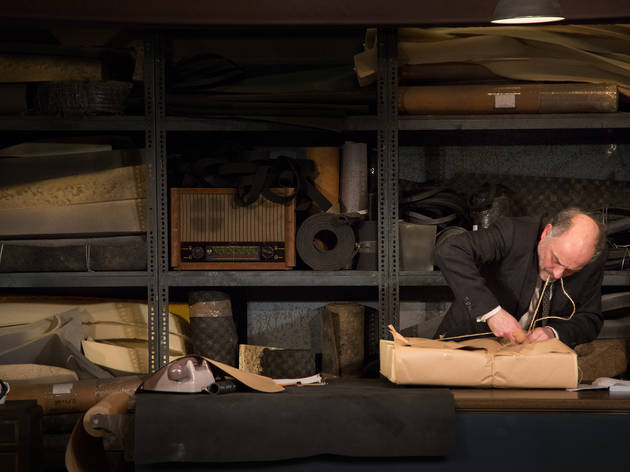 4/5
© Dominic Clemence
Louis Hilyer (Nat)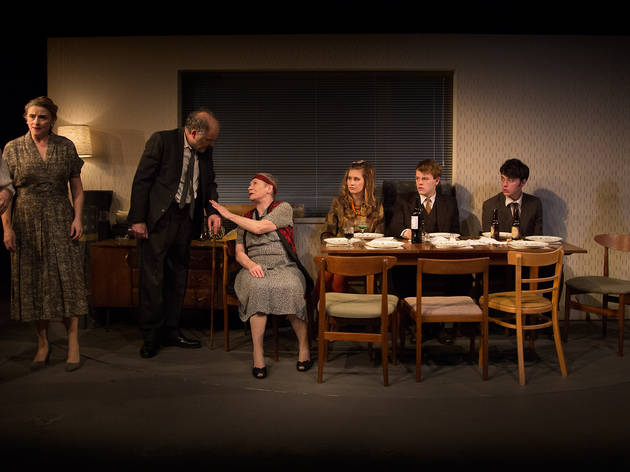 5/5
© Dominic Clemence
Sara Kestelman steals the show in this epic family drama
Sara Kestelman rips through this play like a tornado. As formidable matriarch Yetta Solomon, she gets the best lines and almost single-handedly keeps this sprawling production from falling into clumsy melodrama.
Ryan Craig's semi-autobiographical new play, getting its premiere at Hampstead Theatre, maps the declining fortunes of a family-run rubber business – started by Jewish refugee Yetta and her husband – in a changing UK, from the swinging '60s to the capitalist '80s.
Via the Solomon family and their employees, Craig explores the key role played by enterprising immigrants and refugees in shaping the landscape of British business. Slapped on top of this is an almost absurdly long catalogue of dramas – a brotherly feud, an inter-racial affair, an insurance scam and a lot of people eavesdropping on each other.
'Filthy Business' was initially commissioned by the National Theatre while Craig was in-residence at its studio. And if his NT-produced 'The Holy Rosenbergs' was influenced by the family epics of Arthur Miller, this tale of inter-generational strife feels like a socially concerned '70s sitcom. It's buoyed up by some astute parallels and flashes of sharp comedy.
With hard Brexit looming, this is a topical play that feels like a revival. And Ed Hall's staging – which occasionally fumbles the swing between back-row farce and overheated melodrama – sags whenever Kestelman's off stage. The rest of the cast are good, but, from the resentful son to the overlooked wife, they're playing stock characters. We've seen them before.
Kestelman, however, crafts Yetta into a magnificent, ruthless, foul-mouthed survivor. She finds the blunt wit behind lines of mangled English that could too easily just make her a cheap laugh. She plays Yetta big, but doesn't sell her out – in spite of the production at times. Fittingly, she dominates the stage.
Average User Rating
2.7 / 5
Rating Breakdown
5 star:

0

4 star:

1

3 star:

0

2 star:

2

1 star:

0
Too many themes were crammed into this over-cluttered play and not enough substance.Characters were clichéd stereotypes and I could not engage with any of them. Although Yetta was well played by Sarah Kestelman she had a strange accent which had more of a French ring to it than Yiddish or Eastern European. The story was supposed to span three decades but there was no sense of time passing or indication of characters ageing.If it wasn't for the well- designed set, there would be no sense of place.Fight scenes were farcical as characters whimsically fell over and others over-reacted. For me this was a farce without laughs.