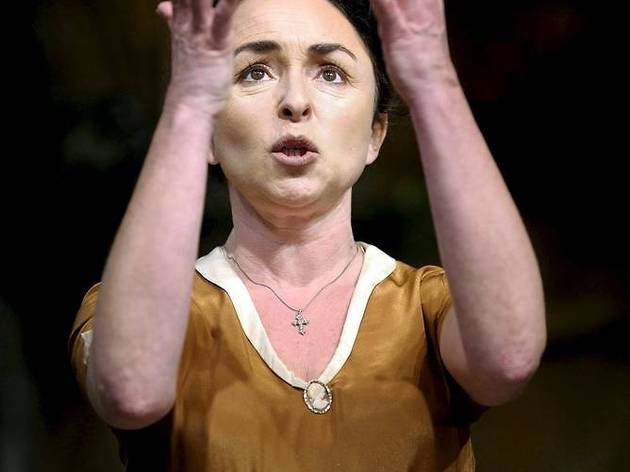 Time Out says
Clive Wood's Domenico may shout a lot but he doesn't stand a chance against Samantha Spiro's redoubtable Filumena, the ex-prostitute who understandably feels that after decades of living with Domenico she deserves a ring on her finger and fakes a mortal illness to get it. Out goes his floozie too.
First performed in 1946, 'Filumena' shows that playwright Eduardo de Filippo was all too aware of the dire poverty in which so many Neopolitans lived (and still do), but his allusions to it are grafted on to an entertaining, almost fairytale story of a mother's determination to protect her three sons.
The play is set in the courtyard of Domenico's house, adorned with flowering creepers and a lemon tree (Robert Jones's design should do wonders for the city's tourist trade), where Wood's vain, florid master has to learn to respect the woman who has cared for him so faithfully.
It's an erratic journey and all too often you wonder at Filumena's ability to forgive. Tanya Ronder's occasional anachronisms in her lively English version of Filippo's comedy are a wake-up call in a production by Michael Attenborough that is sometimes a little too refined.
As excellent as Wood is, the production is held together by a spirited performance from Spiro as the illiterate Filumena, who is so much more than the cliché of the tart with the heart. Spiro shows how she feels every slight that Domenico inflicts on her while still retaining both courage and good humour.
Details