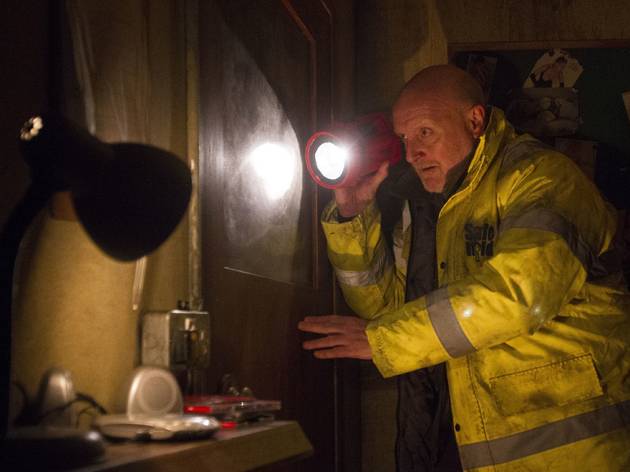 1/2
© Dan Wooller
Philip Whitchurch (Tony Matthews)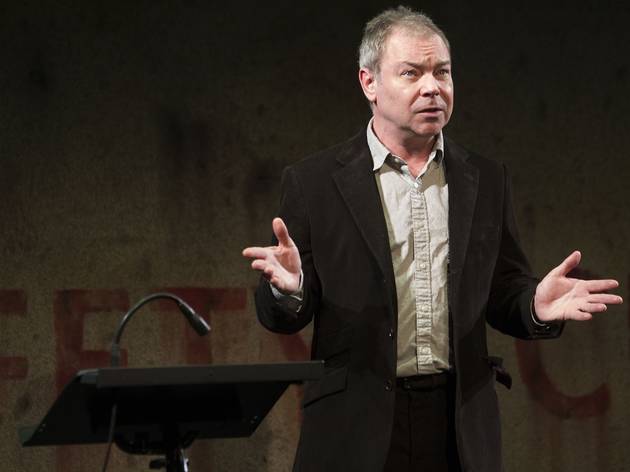 2/2
© Dan Wooller
Paul Kemp (Professor Philip Goodman)
Back to make the West End wet itself once again, Jeremy Dyson and Andy Nyman's 'Ghost Stories' is the perfect fit for the gloomy, subterranean Arts Theatre. As before, the production is shrouded in playful secrecy, with audiences sworn to silence lest they ruin the experience for future punters. The theatre has received a creepy makeover and there are night vision cameras trained on the hyped-up crowd to record their anticipated screams.

It's always been three parts ride to one part play, and while the script remains largely unchanged, Dyson, Nyman and director Sean Holmes have upped the shock factor for this latest outing, with mixed results.

The ghostly recollections of Professor Goodman are a warm and affectionate tribute to the horror anthologies of the 1970s, mixing contemporary comic detail with a patina of vintage schlock. There's also a pervasive sense of loneliness and quiet despair to the early scenes that Dyson and Nyman colour skilfully.

The problem with this latest production is that much of this detail and atmosphere is drowned out by a cast that spend too long mugging for laughs and an overenthusiastic application of loud noises in the dark. Moments of creeping unease are frequently goofed by a campy reveal or cheap giggle. Too much of the horror is played for the scare cams, rather than the audience's hearts and minds.

There's some stunning effects work by Scott Penrose, however, and Nick Manning's brilliant sound design is responsible for many of the show's biggest and best scares. And for a final twist of unease, lead actor Paul Kemp plays the good Professor as a dead spit for Nigel Farage. Now THAT'S scary.

'Ghost Stories' is never less than thoroughly, pulse-poundingly entertaining, even if it's not quite the pedigree spook show it once was.
Average User Rating
3.4 / 5
Rating Breakdown
5 star:

2

4 star:

2

3 star:

1

2 star:

1

1 star:

1