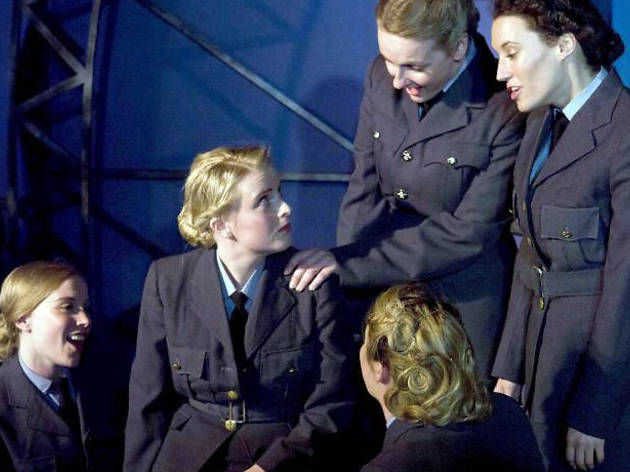 Howard Goodall, the man behind familiar theme tunes of 'Mr Bean', 'Blackadder' and 'The Vicar of Dibley', showed a more experimental side in 1986 with this unusual musical. An early collaboration with Richard Curtis, the 'Girlfriends' are a group of women on a Norfolk Air Force base in 1941. Although the context is not immediately suited to a Sondheim-esque, almost operatic, vocal score, the central conceit of two girls smitten with the same man would be right at home on Broadway.
Best friends Amy and Lou report for duty with contrasting attitudes, the former timid and homesick, the latter eager to escape her 'useless job and boyfriend Bob'. Jasmine, a feisty Scot, is the most compelling of the girls, her initial excitement at running away turning to despair as she mourns her brother. The idea of death pervades as Amy and Lou's love for pilot Guy is overshadowed by the possibility of him not returning.
The plight of women in war is comically observed in rhyme: 'I look a bloody state/And I'm losing weight/And I'm two weeks late/And it's half past eight/And I've still no date!' 'Girlfriends' premiered in Thatcher's Britain, but the question of just how warlike women should be is still resonant. The men's evaluation of the ladies rests upon their excellence at brewing tea and whether or not they say 'yes'.
Although at times the lines are drowned out by the impressively dynamic four-piece orchestra, the message and the influence of this show remain loud and clear.