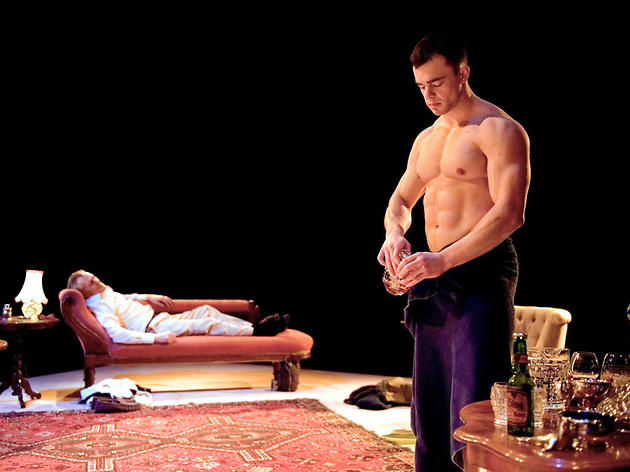 1/9
© Annabel Vere
Ian Gelder (James Whale) and Will Austin (Boone)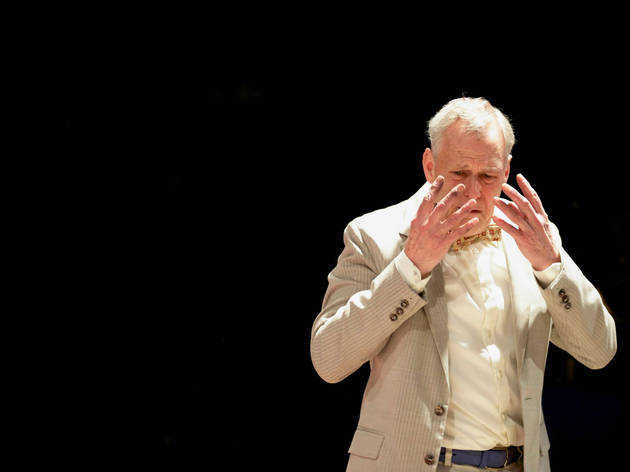 2/9
© Annabel Vere
Ian Gelder (James Whale)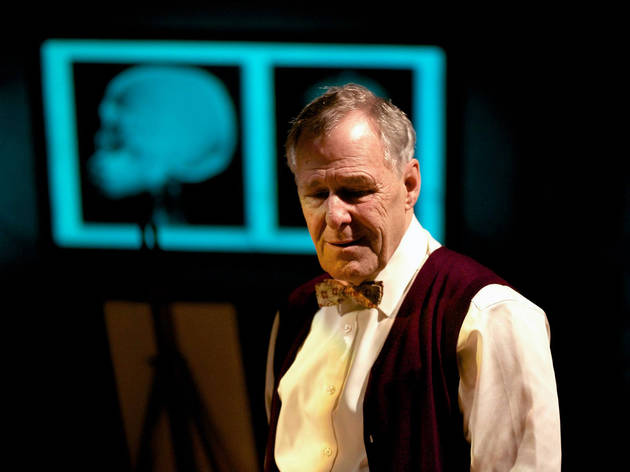 3/9
© Annabel Vere
Ian Gelder (James Whale)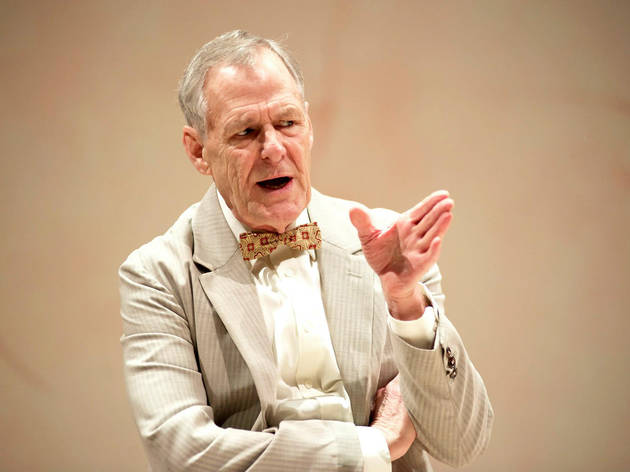 4/9
© Annabel Vere
Ian Gelder (James Whale)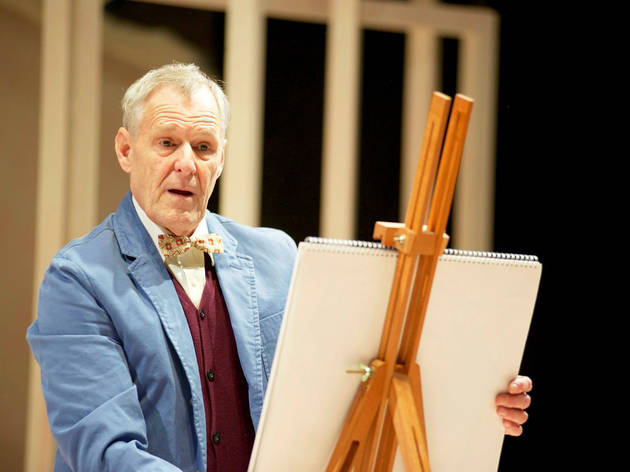 5/9
© Annabel Vere
Ian Gelder (James Whale)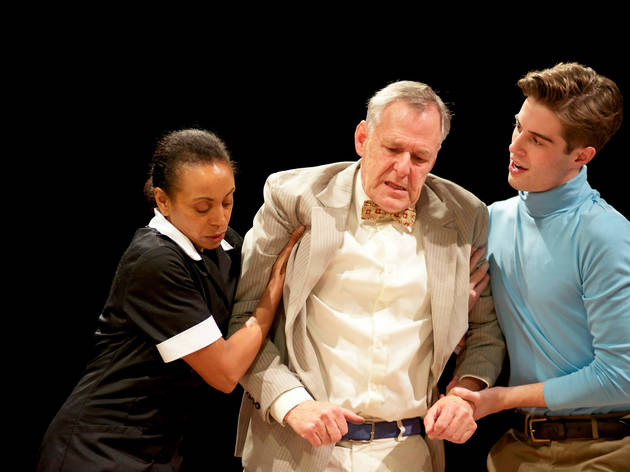 6/9
© Annabel Vere
Lachele Carl, Ian Gelder, Joey Phillips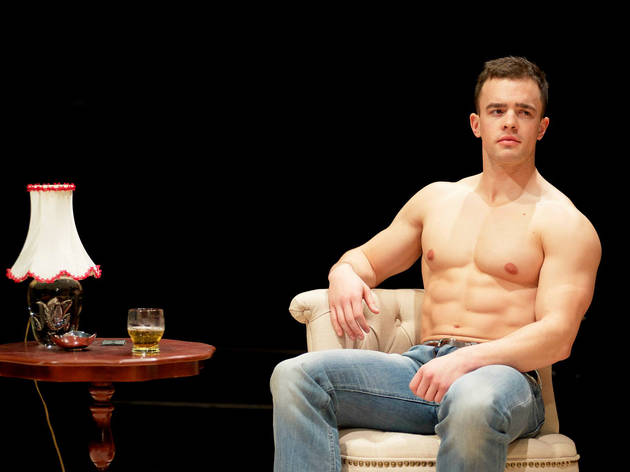 7/9
© Annabel Vere
Will Austin (Boone)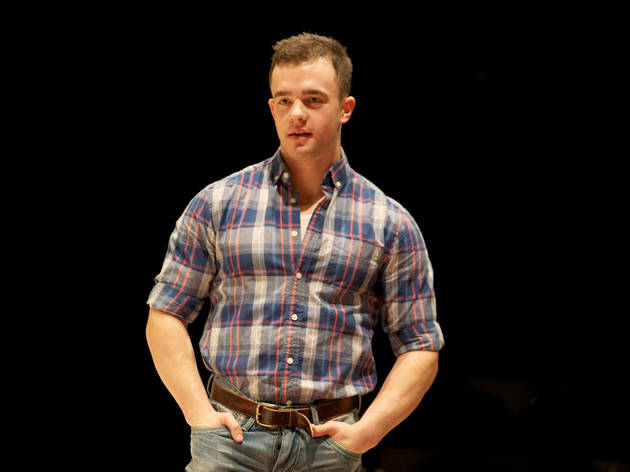 8/9
© Annabel Vere
Will Austin (Boone)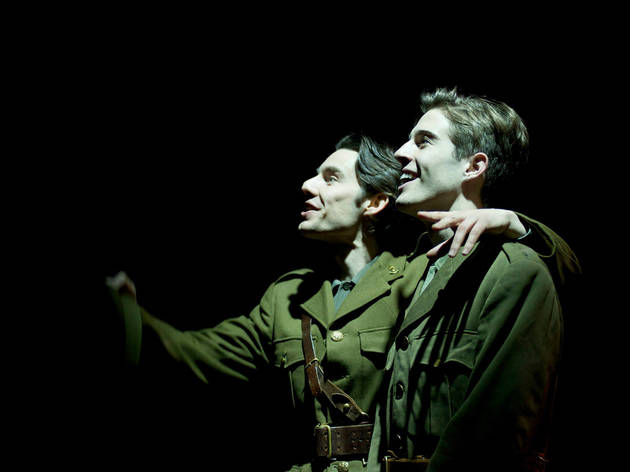 9/9
© Annabel Vere
Will Rastall and Joey Phillips
Time Out says
Friendly warning! We're working hard to be accurate. But these are unusual times, so please check that events are still happening.
Ian Gelder delivers one of the best performance in London right now as the great director James Whale.
The storm that once crackled over Frankenstein's castle has drifted into the mind of legendary director James Whale. He is the monster's most famous screen adaptor, and this biographical drama offers a semi-autobiographical look at his twilight years. Living in comfortable retirement with his maid Maria, enjoying frequent visits from attractive male guests, the Whale we meet is nevertheless suffering through strokes and the gradual disintegration of his mind. There really isn't much more to 'Gods and Monsters' than that, but its quiet elegance and stunning central performance make it entirely satisfying, and eventually quite thrilling.

Based on the same Christopher Bram novel which inspired the 1998 film of the same name, Russell Labey's adaptation is gentle and patient, gradually sketching out its subject over a languid first half before building to a climax that's at once violent and strangely touching. Snatches of Whale's time in the trenches bleed through in moments of stress, fleshing out his reminiscences. But the real meat is in the perfectly observed encounters between the ageing legend and his hard-bodied, smooth- skinned companions.

Will Austin is excellent as ex-marine and gardener Clayton Boone, gradually lulled into posing naked for Whale, and Joey Phillips is suitably peppy as both fanboy Kay and the young Whale in his college-years flashbacks. But the play belongs to Ian Gelder, who captures the intelligence, grace and horniness of the ageing director so brilliantly. Sudden moments of fear and anger flash out of an easy, autumnal attitude, pain brews under practised joviality. Gelder barely leaves the stage, and you wouldn't want him to – it's surely one of the very best performances in London at the moment, absolutely compelling, and it powers the play.

A few elements of the production don't quite ring true. The video design from Louise Rhoades-Brown is misjudged and unnecessary, and there are some jarringly camp details to Jason Denvir's set, but Labey directs his script with skill, allowing it the space to unfurl and Gelder the opportunity to deliver an electrifying performance.
Details