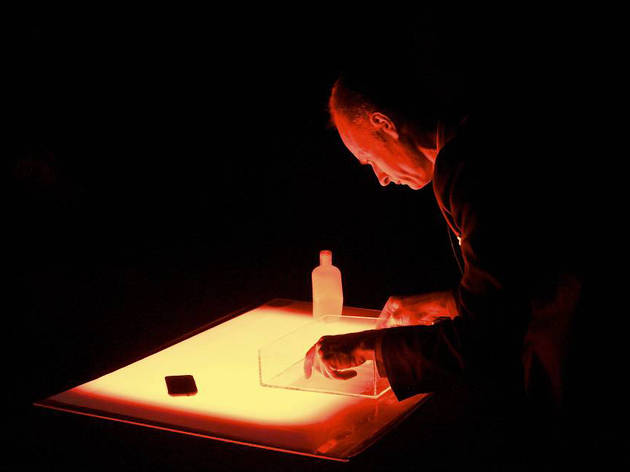 It's not often a show comes along and changes the way you see the world. But this short, strange, spellbinding piece from award-winning young company Sound&Fury not only changes the way you see the world, but makes you feel you're seeing it from the inside of somone else's mind.
At its centre is an astronomer and single father, Max (played with warmth and tact by John Mackay, the only performer), who finds he is going blind. As he loses his sight, so do you – in a completely immersive theatre space capable of going so dark that you can't see your own hand in front of your face.
The sad arc of the story is placed in the vast context of the unknowable stars above. As Mackay lectures during his day job at the best-scripted planetarium on the planet, constellations appear all over the ceiling. It's not just beautiful and humbling – it is, as the show goes on, an expression of the way that ideas, knowledge, beliefs and emotions scatter and are glimpsed across the surface of a mind; Max's mind and, increasingly, ours. There's a cute philosophical sense of humour, thanks to the questions and answers of Max's six-year-old son Leo, pre-recorded and perfectly pitched.
Hattie Naylor's script is unobtrusively excellent. But it's the way Sound&Fury tell this story that's so special. As what you see comes and goes, your hearing is awoken by wraparound sounds that plunge you into Max's immediate environment and his past. A sequence near the end – where you hear an early memory of a place that Max can no longer see – is stunningly imaginative and intensely moving.