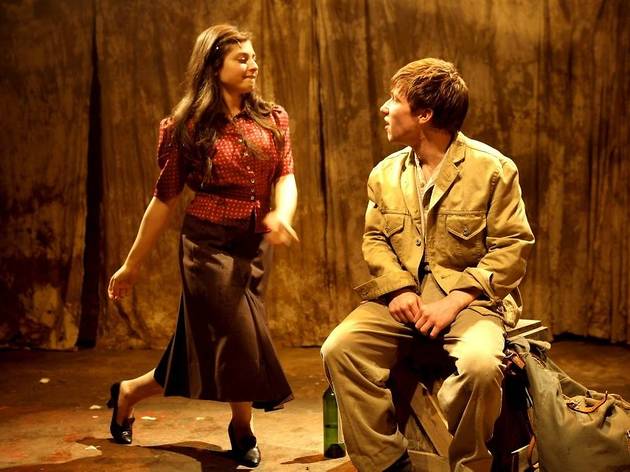 ''Ere Mum,' squawks 18-year-old cockney Sam, 'You seen this 'ere Spanish Civil War in this 'ere newspaper? That there General Franco, one of them fascists, is staging one of them coup d'etats in this 'ere year of 1936.'
Alright, it's not as bad as all that, but KS Lewkowicz and Judith Johnson's musical is pretty patronising. It dearly wants to be 'Los Miserables', but it educates its audience about the historical backdrop instead of telling a story against it.
In fairness, the skeleton structure is in place – naive Sam travels over to join the International Brigade, followed by his worried mother, and both fall in love – and there are a couple of rousing numbers that would be fine in a more varied and interesting score.
However, Lewkowicz's lyrics are dreadfully inane ('I wish I had a book/I'm learning how to cook') and, were it not for the efforts of the cast, this would be unbearable. Mark Meadows, in particular, finds genuine depth in the world-weary Jack, but 'Goodbye Barcelona' is best avoided.
Rating Breakdown
5 star:

1

4 star:

0

3 star:

0

2 star:

0

1 star:

0
I agree with Theresa. It's not Goodbye Barcelona that is not "pretty patronising", the review is. A convincing cast and what musical does not have some "dreadfully inane" lyrics? Reviews like this do nothing to help keep alive theatres such as the Arcola which challenge the inane shows of the West End mafia.