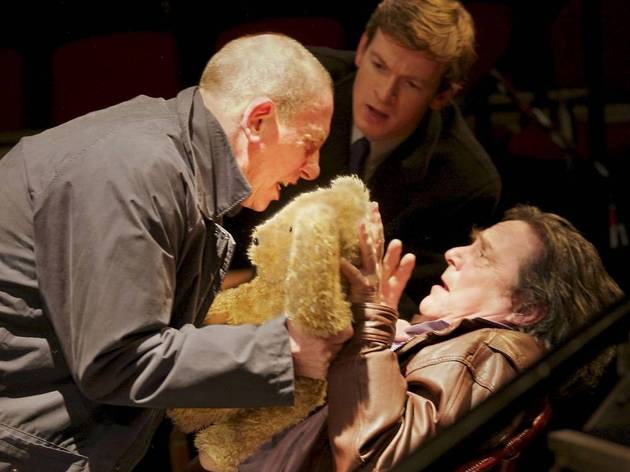 Museums are interactive these days, says bereaved father Joe, showing off an exhibition on the life of his musical-genius daughter. Consider this Alan Ayckbourn's little joke: this museum takes interactivity to scarifying new heights.
There are more gasps than laughs in this 1994 chiller, in which a father, ex-boyfriend and spirit medium gather, 12 years on, to resolve the mystery of 'Little Miss Mozart's premature death.
On one level, this is a straightforward genre piece, whose corniness is sometimes emphasised in Andrew Hall's production – a spotlight on a supernaturally turning door handle, for example. The retrospective mode doesn't make for dynamism. But Hall and his cast serve the genre well – as does Ayckbourn, who gets suspenseful mileage out of some familiar devices.
The easily spooked (that's me) will spend much of the show on their seat's edge, as Yorkshire psychic Ken (Richard O'Callaghan in amusing John Shuttleworth mode) senses Julia's presence creeping closer.
But it's in the character of gruff widower Joe (Christopher Timothy) that the play rises above potboiler level. The phantom sobs are scary – but it's Ayckbourn's portrait of a father's grief, and terror of culpability in his daughter's death, that really chills the blood.