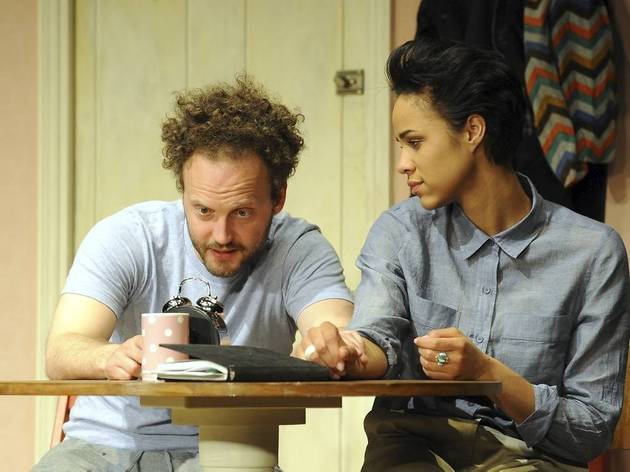 Life, as John Lennon famously put it, is what happens while you're busy making other plans. For Phil and Cath, it's something that takes place during squabbles over the furniture in their first shared flat.
Here is Michael Frayn trying Samuel Beckett's hat on for size with deliberately obscure dialogue, repetitive action and an existential point. Basically, the hat don't fit.
Phil and Cath (Alex Beckett and Zawe Ashton) don't so much make decisions as just stop trying to decide. Small quibbles obscure the big questions in their relationship, and gradually they fall into the same pattern as every set of tenants before them, as described by their intrusive landlady Pat (Alison Steadman).
It's all as wearying as it is contrived. After the initial mixed 1993 reception, Frayn has tweaked for clarity, but he now says everything he has to say within the first 15 minutes.
The cracking cast apply comic gloss to individual moments (Beckett, in particular), but they still feel adrift, scrabbling for rational motivation, and Lisa Spirling's revival can't solve the stiltedness. If anything it's worsened by Polly Sullivan's demonstrative set with its layers of peeling wallpaper and a pot plant that couldn't outgrow the bedsit for all the MiracleGro in Homebase.
Rating Breakdown
5 star:

0

4 star:

0

3 star:

0

2 star:

0

1 star:

1