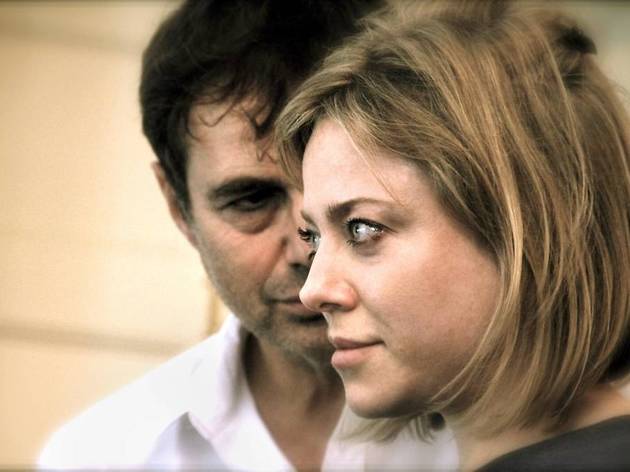 The Olympics are an uneasy combination of supposed global unity and simmering political tension. The actual conflicts are normally played out far from the stadium but, at the Munich Olympics in 1972, the Palestinian group Black September ruthlessly murdered 11 Israeli athletes.
Julia Pascal's play, 'Honeypot', examines the aftermath to the atrocity, during which female agents were hired to ensnare and assassinate the Palestinians responsible.
The 'honey' in question is Susanne, a Swedish lass who discovers her Jewish heritage only at her father's funeral. Desperate to 'do something for Israel', she abandons her family, flies 'home' and signs up. Once in Israel, Susanne (Jessica Claire) is interrogated and trained up by agent Koby (Paul Herzberg).
Pascal writes intelligent dialogue, but these early exchanges feel a little over-orchestrated and the sparky dynamic grows stiff. Susanne's commitment to the cause is repeatedly tested, but the reasons behind her extraordinary sacrifice remain buried.
It is only once Susanne goes incognito that she becomes convincing. Initially girlish and strangely naïve, there's steel in her eyes in the later, sexier encounters. But although Pascal's set pieces are sensitively written, they don't frighten in the way they should. Their dramatic showdown feels overblown and the final gunshot seriously backfires.