Horrible Histories: Barmy Britain - Part Two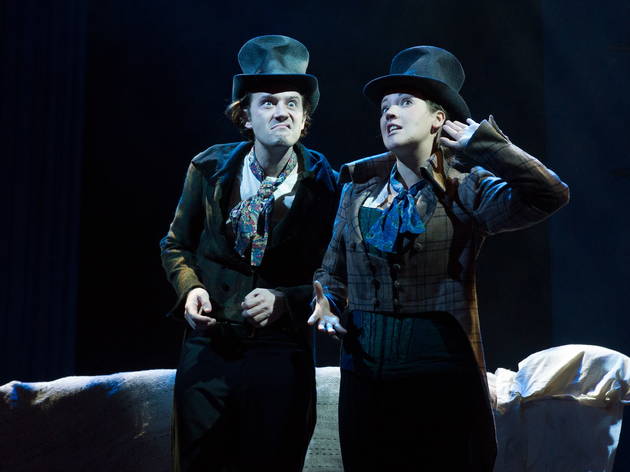 1/8
© Jane Hobson
Lauryn Redding, Anthony Spargo
2/8
© Jane Hobson
Lauryn Redding, Anthony Spargo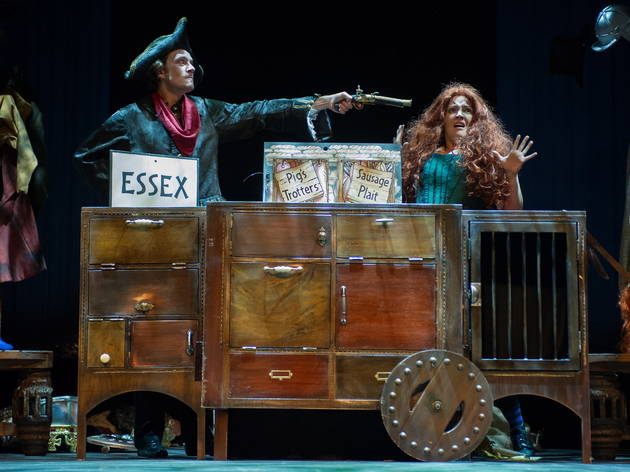 3/8
© Jane Hobson
Lauryn Redding, Anthony Spargo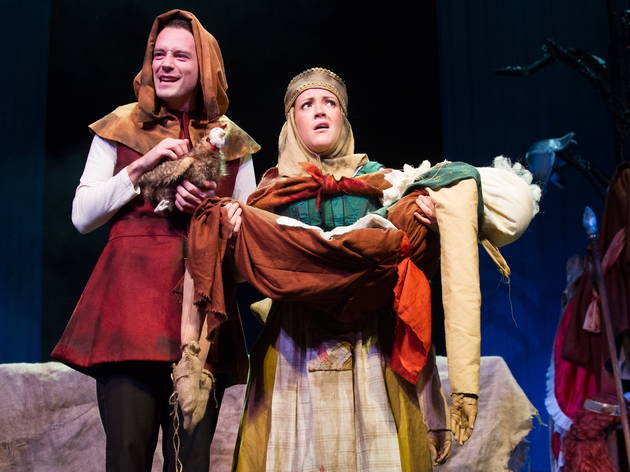 4/8
© Jane Hobson
Lauryn Redding, Anthony Spargo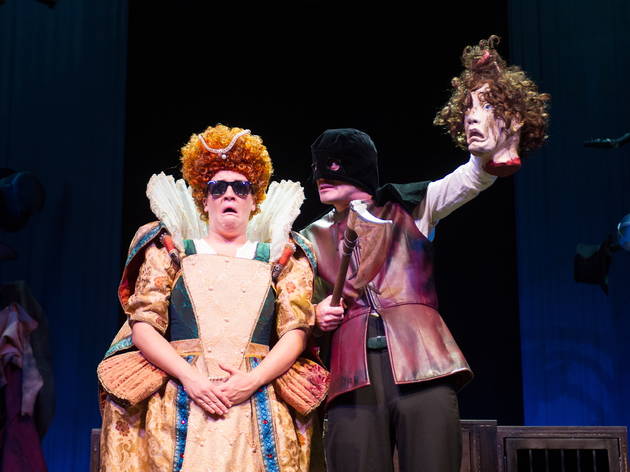 5/8
© Jane Hobson
Lauryn Redding, Anthony Spargo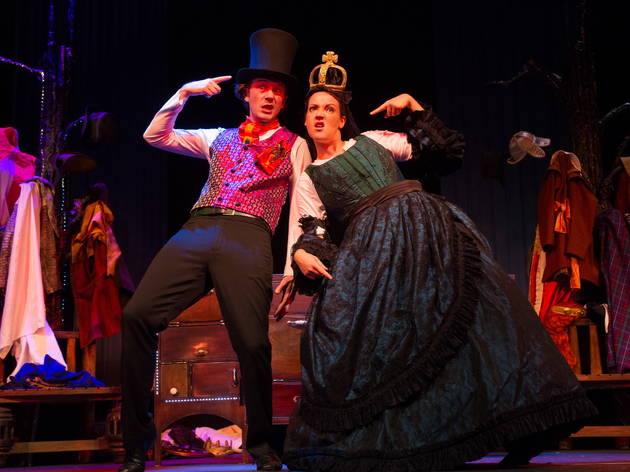 6/8
© Jane Hobson
Lauryn Redding, Anthony Spargo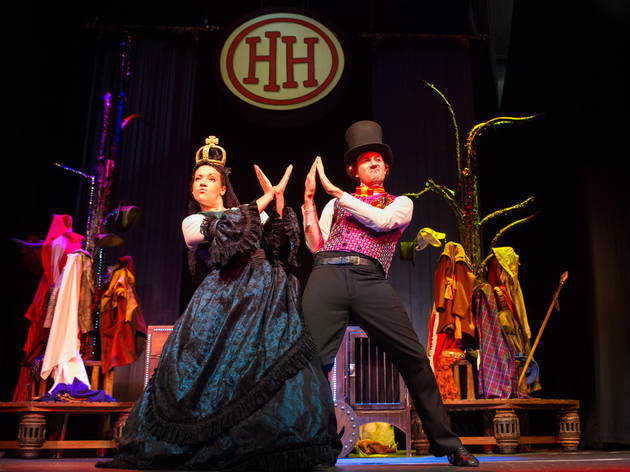 7/8
© Jane Hobson
Lauryn Redding, Anthony Spargo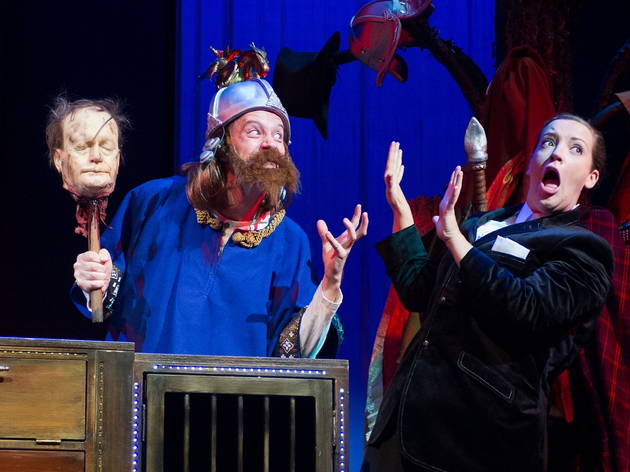 8/8
© Jane Hobson
Lauryn Redding, Anthony Spargo
Time Out says
I'm not totally sure how much the average six-year-old is going to appreciate the cheeky trashing of overrated Frenchman Richard the Lionheart that takes place early in this latest stage outing for Terry Deary's 'Horrible Histories' franchise – but I sure as heck enjoyed it.
Likewise, I chuckled heartily at a closing sequence in which performers Lauryn Redding and Anthony Spargo cheerily sing about how lame Cameron and Clegg are compared to the fearsome rulers of Britain's past, but I'm not convinced the kids around me really got it.
They were more into the sequence in which the Black Death was skimmed over via a call and response song about farting, which is, you know, fair enough, really, they're primary school kids.
I couldn't quite tell whether 'Horrible Histories' intends to offer something for everyone or if show writers Deary and Neal Foster just can't decide whether they want to serve up scatological LOLz or actually offer a genuinely sly alternative to classroom orthodoxy.
But I'm happy to give Foster's production the benefit of the doubt: it's staged with far more wit, love and wry post-modern humour than most of these franchise tie-in children's shows (even if it does fairly nick a couple of 'Monty Python' gags) and Redding and Spargo work their socks off – the empire may have declined, but the energy levels never do.
Find more Christmas theatre shows for kids
Details