Heads up! We're working hard to be accurate – but these are unusual times, so please always check before heading out.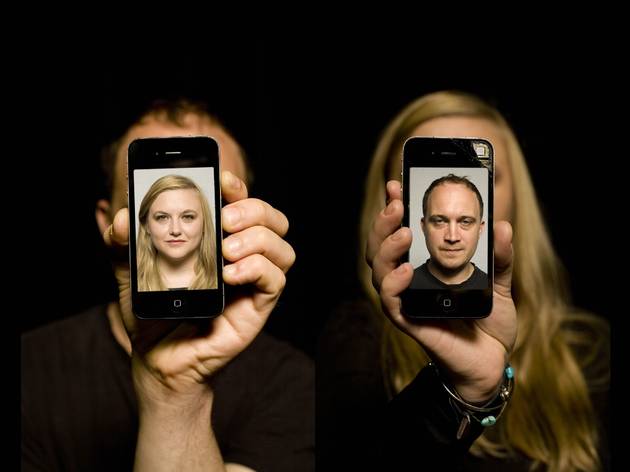 I Wish I Was Lonely review
Forest Fringe
My phone rang loudly during Hannah Jane Walker and Chris Thorpe's piece at the new Forest Fringe venue in Edinburgh. It was mortifyingly embarrassing, but I answered it nevertheless and had a conversation while the rest of the audience watched me.
It wasn't that, after seeing umpteen shows at the Fringe, I had forgotten I was watching a play. In fact, we were all encouraged to keep our phones on, use them if we felt like it and if someone rang, talk to them as we would usually. Thorpe and Walker cleverly use this theatre-going faux pas to make us look again at the way we use mobile phones and social networking.
The show is part poetry piece, part group interaction, part theatre. The title refers to the idea, put forward in the show by Walker and Thorpe, that it is now impossible to miss anyone. With our ability to upload, tweet, change our statuses and carry the address book of all our favourite people around with us, we are never really alone. As a result, say Thorpe and Walker, the way we feel and think about other people has changed.
It's an excellently crafted piece, both thoughtful and relevant, which challenges us to take a step back from our technology-obsessed lives, stop telling everyone where we are and what we are doing and attempt to be lonely.
'I Wish I Was Lonely' isn't presented as a lecture on our wayward habits: we never feel talked down to, ticked off, or shamed by our obsessions. Thorpe and Walker share personal stories of moments they've texted before considering whether it's appropriate, they also demonstrate the positives of constant connectability.
If you wanted to, you could tweet or Facebook all the way through this show, and when I saw it, a few people did, which seemed to me to reinforce the piece's pertinent and timely message.
The latest Edinburgh Fringe theatre reviews