Irish Blood, English Heart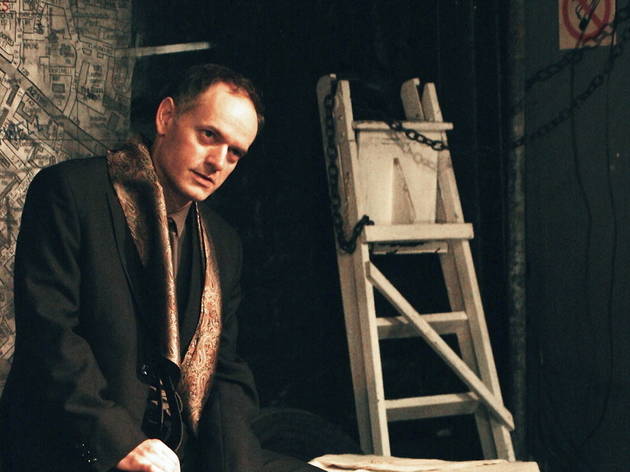 There's a cracking one-act play in Darren Murphy's drama, the latest transfer from the Union Theatre. Indeed, its second half is essentially that cracking play.
The proficient cast can't quite lift the leaden beginning, as we're introduced to brothers Con and Ray, a pair of second generation Irish immigrants attempting to come to terms with the legacy of their late father.
Placid loser Con maintains the old man was all right. Successful comic Ray burns with resentment. And Con's fiery wife, Peggy, is incensed at the novel Ray wrote with a character transparently based on Con. But for the first half none of this sparks; Murphy's dialogue is solid but far from scintillating; two gloomy middle-aged men dourly shuffling round each other.
It's an overextended set up, but the play blazes into life after the interval, the cast rising to the far meatier text. Ian Goombridge's Con, it turns out, is a heartbreakingly damaged man; Howard Teale's Ray finally becomes credible as a savagely funny performer.
It's not quite so profound a meditation on identity and family as one might hope but, from plodding beginnings, this turns into gripping, well-constructed stuff, topped with a good old-fashioned twist.
Rating Breakdown
5 star:

0

4 star:

1

3 star:

0

2 star:

0

1 star:

0
Sorry, but calling the cast profficient is a bit rude - they are a brilliant ensemble. When I went the whole audience was completely absorbed like me. I'm still thinking about the play - I went last week - actually I loved it - anyone agree with me?