Jeff Wayne's Musical Version of 'The War of the Worlds': The Immersive Experience review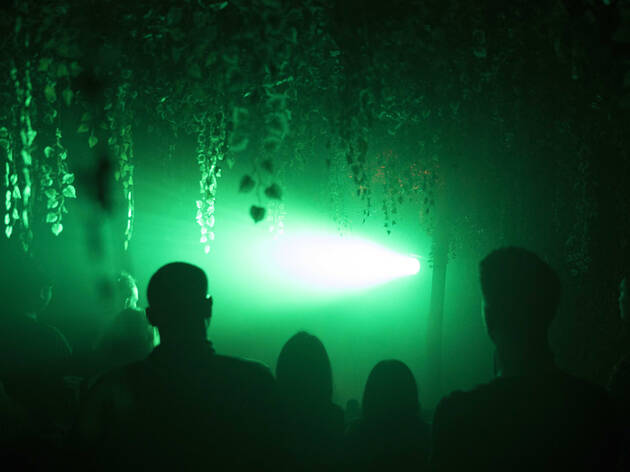 1/5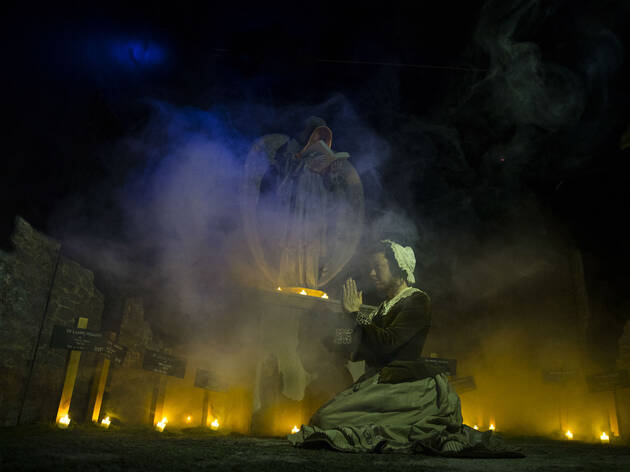 2/5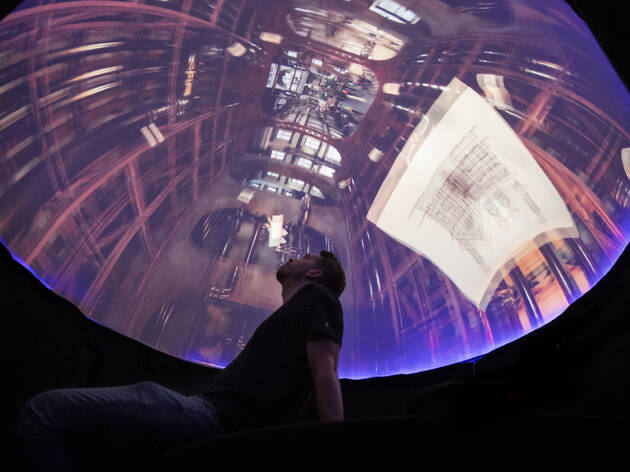 3/5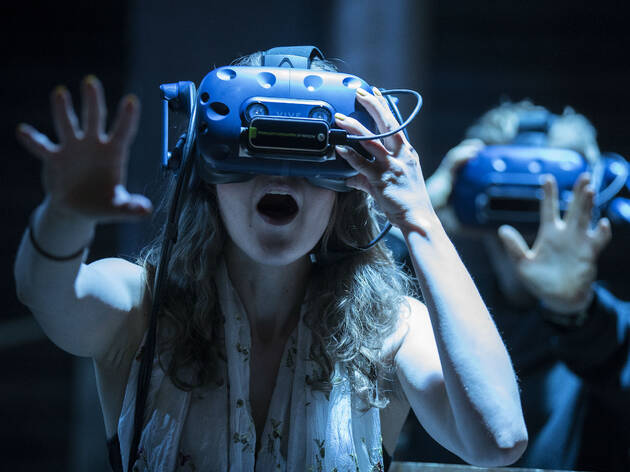 4/5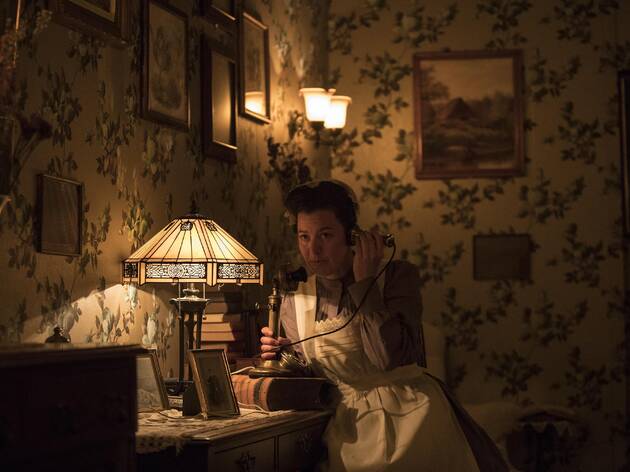 5/5
Time Out says
This VR-enhanced immersive theatre adaptation of the beloved prog sci fi album is muddled but enjoyable
'The War of the Worlds' returns for 2021 with socially-distanced safety measures in place.
Keen-eyed readers may notice that this review of the laboriously entitled 'Jeff Wayne's Musical Version of The War of the Worlds: The Immersive Experience' is in fact a re-review: a misunderstanding led to our first writer being invited down before the VR elements of the show were working, so I agreed to write about it again.

Anyway. 'JWMVoTWoTWTIE' is a VR-augmented immersive theatre show that straddles two iconic properties: HG Wells's seminal 1897 sci-fi novel 'The War of the Worlds', and Wayne's 1978 prog rock album inspired by it, which has gone on to be an enduringly popular live spectacle complete with puppet Martian war machine and – in some iterations – a holographic Liam Neeson.

The album's spoken word sections offer a divergent telling of Wells's story, with different characters and a more fragmented plot. Given the task of turning it into a coherent narrative is dotdotdot, a company specialising in tech-enhanced immersive theatre who had a hit last year with their show 'Somnai'. Their job is to immerse us in Wells's serious-minded alien invasion story, while incorporating Wayne's campier embellishments: the characters, the kitschy steampunk art and – of course – the musical anthems.

It doesn't exactly work. But it's quite good fun. Sent into the experience in small staggered groups, most of the interactions with human actors we encounter are on the comic side, meaning there can be some weird shifts in tone when the show remembers it's supposed to be scary. At the start starts we're at Greenwich Observatory (as per the book), being patronised at length by an obnoxious astronomer (not per the book), who somewhat alarmingly then gets burned alive (genuinely quite scary).

By contrast, the various VR scenes are deadly serious, as we attempt to escape London in the company of album's hero, The Journalist (Tom Brittney). As for their quality: it's a bit glitchy (at once point I appeared inside a house that my party was supposed to run into later in the sequence) but the widescreen vistas in which gigantic war machines stalk through Victorian London are pretty stunning.

Also: there are Jeff Wayne songs! Not unpleasant ('Forever Autumn' etc are undeniable choons) but it rarely feels that the drama actually benefits from their addition. But there would probably be no show without them. So...

'The War of the Worlds' feels like it can't decide whether it wants to be live action or VR, to be Wayne or Wells, to be silly or serious, to be immersive theatre or a glorified pop video. Consequently it is probably less good than it might be if it just aimed wholeheartedly at any one of those things. Nonetheless, as a sort of mad curate's egg it's a pretty good laugh, especially on the understading you're probably coming at it as a fan of the record. And the 20-minute interval break in an atmospheric on-site bar did much to boost my group's team spirit.

There may not be life on Mars, but the fact Wayne is still managing to squeeze some out his 41-year-old album is pretty impressive.
Details
Venue name:
Old Metal Exchange
Address:
Old Metal Exchange
52-56 Leadenhall Street
London
EC3M 5JE

Transport:
Tube: Monument
Price:
£52.50-£252.50. Runs 1hr 30min
Dates And Times