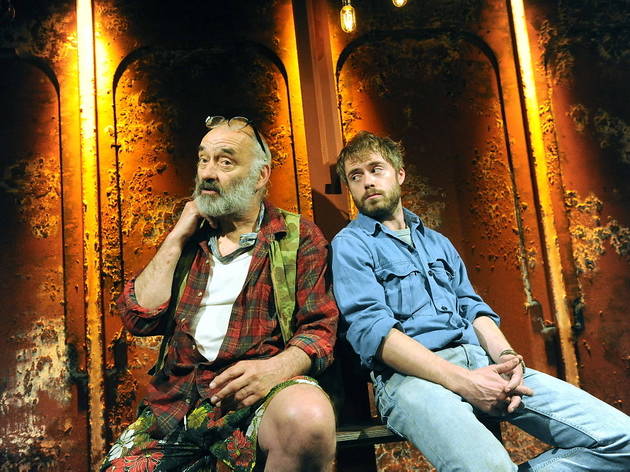 Men in their own company are a dangerous breed. These sharp David Mamet shorts watch their
faltering attempts at connection.
In 'Lakeboat' an eager college student finds work aboard an old steamer, home to 45 anchorless men. Dean's youth, sexual ambiguity and ambition make him a magnet for the older crew's paranoid fears.
Their collective impotence is palpable in Abbey Wright's finely judged production and, in crackling performances, each man's desperation veers between hilarious bravado and bruising, intimate revelation.
In the second, Mamet locks a handful of unhappy loners in the lounge car of an old night train. In one corner, an ill-fated card game plays out. In another, a stranger regales a father with an eerie, if conventional, ghost story. In comparison, 'Prairie du Chien' sounds slightly thin, but Wright does a stupendous job of drawing out the overlapping resonances in this rare double bill.