Heads up! We're working hard to be accurate – but these are unusual times, so please always check before heading out.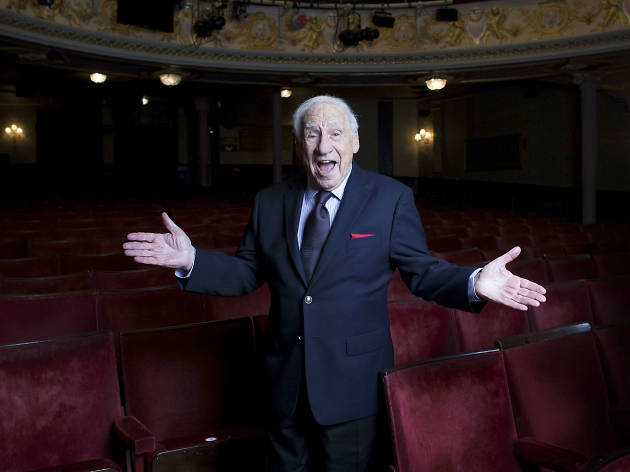 Legendary comic Mel Brooks on his new musical, 'Young Frankenstein'
The great actor-writer-comic-producer-director is finally bringing his follow up to 'The Producers' to the West End
I am slightly frightened of meeting Mel Brooks. Not because the iconic comedian, film director and theatre-maker has a scary reputation. I'm just a bit worried that at 91 – he was born in Brooklyn to Jewish-Polish parents on June 28 1926 – he might be a little frailer than the exuberant raconteur of legend.
Not a bit of it: full of good cheer and lengthy set-piece anecdotes, he seems at least 20 years younger. You'd have a spring in your step too if you'd written 'The Producers'. The all-singing 2001 stage adaptation of Brooks's 1967 film debut is the biggest Broadway hit of the twenty-first century. As such, he felt the knives were out when he took a follow-up to Broadway in 2007: a musical adaptation of his classic film 'Young Frankenstein'. It was a modest success then; now he's restaging of the story of Victor Frankenstein's hapless grandson Frederick in a new West End production. 'This show is too good not to run three, four years,' he declares, with cheery hubris.
How's the show looking?
'It's looking terrific. We got very lucky with this cast. I never knew Hadley Fraser [playing Frederick], but take my word for it, we're going to make him a star. He's funny like Gene Wilder, vulnerable and he's a matinee idol.'
Why come over here to restage it?
'My movies did well here. "Blazing Saddles", which is so crazy and so American, the English loved it. What do the British know about westerns? If "Young Frankenstein" is going to have a new life, we'll start it here.'
The most iconic scene is The Monster performing musical standard 'Putting on the Ritz'. Did you know it was a classic straight away?
'That was actually Gene's idea. I was dead against it. I said "We're saluting Mary Shelley, we're saluting the great Universal Pictures horror films – we can't do 'Puttin' on the Ritz'!" He came back to me a week later and said "Let's see if we can get some extra money and film it; and if it doesn't work, we'll leave it." We put it in and the audience went nuts. It was Gene's idea, he was right and it's amazing.'
Do you find your sense of humour has changed over the years?
'Not one whit. My sense of humour is my sense of humour. It was always like the ocean, the tides – sometimes it stank and was terrible, sometimes it was great and glorious.'
Are you pretty much a theatre guy these days?
'Oh yeah. It's exciting when you've got audiences. "Blazing Saddles" played to a lot of people. These days there's two people, and they're laughing, then they pause it to go to the john. In a musical it's always a communal experience. I get the love I need through the theatre.'
Did you ever think of retiring?
'I just don't wanna sit and watch telly. I'd rather write a musical. I don't know what else to do.'
Play golf?
'It never made any sense to me. You hit it and you follow it, you hit it and you follow it, and you hit it again.'
When did you first come to London and what did you think of it?
'Are you kidding? I came over in 1945 to save England! Every cab driver was a Jewish cockney guy and as soon as they saw I was from Brooklyn they took me to a Lyons tea shop and bought me tea.'
Enjoying your current President?
'Well I'm not there, I'm here; it makes it a little easier. Not that I agree with anything he says, but the honest truth is, the man is never dull.'
Some people think this is a low point for humanity. As a guy who's been around a while, what do you say?

'The worst time was December 7 1941 when the Japanese bombed Pearl Harbor. That's the worst time I remember. But you have a lot of spirit when you're a kid: I was in the army when I was only 17.'
Were you the funny guy in your unit?
'Always, always. I remember once the Germans were across the river from us and they were singing some horrible German song, all "ja ja ja". I picked up a megaphone and sang "Toot, Toot, Tootsie, Goodbye" [an Al Jolson standard]. At the end of it I heard the Germans shouting "Ja, sehr gut!" But they couldn't sing and they weren't very… you know… they're good at war but they're not good at showbiz.'
'Young Frankenstein' is at Garrick Theatre. Until Feb 10. Book tickets here.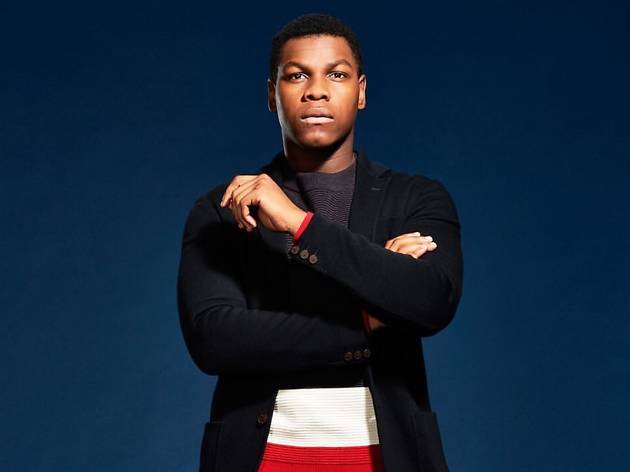 Want to know what theatre tickets to buy in 2017? Shortcut it straight to the best shows coming to London with our selection of musicals, immersive plays and off-West-End shows that you just can't miss this year.