Heads up! We're working hard to be accurate – but these are unusual times, so please always check before heading out.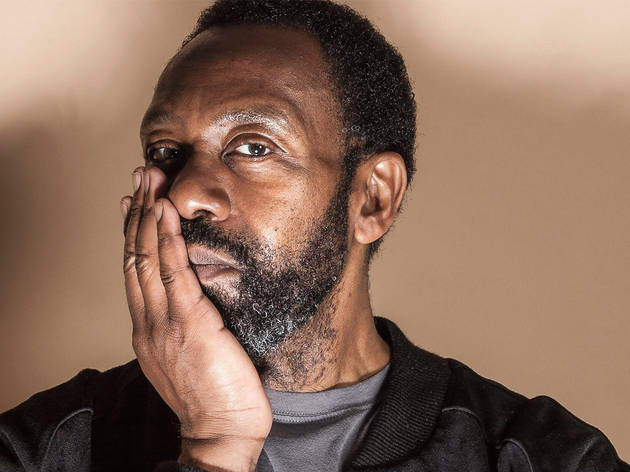 Lenny Henry interview: 'I'm at the bottom of the ladder'
He's a TV legend. He helped millions in Africa. He's a lauded actor. So what's Lenny Henry so worried about?
Fences
'. 'I read "Fences" when I was about 30 and I thought: This is too sad,' Henry says of the tale of the embittered former blacks-only-league baseball star who missed the chance to join the major leagues. 'But you get older and you start to go, "Yeah, yeah, this is like life, why wouldn't I want to do it?"'
His mood – motormouthed yet slightly troubled – may also reflect a tendency to brood over his legacy. Perhaps that's only natural in middle age: Henry is 54, which makes him a year older than Troy Maxson. In some ways his early success happened in a world almost as remote as that of Troy and his 'coloured' league. Henry was born to Jamaican immigrants in Dudley, and given his early years it is remarkable he is where he is today. 'My dad didn't get arrested and do time – he skipped that,' he jokes, drily, 'but he was part of that migrant diaspora: he did menial work, he ended up working in a foundry, and sort of jogged along near the bottom lower-working class.' His son didn't jog along: Henry smashed into the whiter-than-white entertainment establishment after appearing on TV talent show 'New Faces' in 1975, aged just 16. But his career wasn't always on his own terms. His first manager signed him up for a touring version of longrunning anachronism 'The Black and White Minstrel Show'. Anarchic kids' show 'Tiswas' followed, before he hopped over to the nascent alternative comedy circuit in the early '80s at the behest of future wife Dawn French. 'I couldn't move fast enough,' he recalls. Nonetheless, Henry's never quite been able to banish the spectre of light entertainment. Even after 'crossing the floor', his character-based comedy was centred on a jovial, big-kid persona. Comic Relief, which he co-founded, is rooted in safe laughs and heartstring tugging. 'People come up to me and go "Katanga, my friend!' or "Oooookay!",' he snarls, referencing two of his old catchphrases. 'Fuck that. I want to do "The Sopranos" or some shit like that.' By his own admission much of his career lacked the serious oomph he now packs. 'I guess as I get older I look back,' he says. 'It's like going through somebody's record collection and going, "Look at Motown Chartbusters, they had a lot of hits." What are
my
hits?'
Henry is too classy an act to disown his past. Despite walking away from the square light-entertainment industry of the '70s, he talks of those early years fondly. When I ask if, following recent revelations about a culture of rampant sexual abuse throughout British mainstream TV in the 1970s, he encountered anything dodgy at the time, he's a little taken aback. 'What are you talking about?' he demands. 'Are you talking about Operation Yewtree?' Yes, I say. He laughs. 'I. Ain't. Saying. Shit.' Then in a subdued voice: 'I was 16. I was a kid in a land of adults; I didn't say anything, I just got on with my job and was pretty much in awe of everyone I met.'
And it was
everyone
. Names that might seem faded now but four decades ago twinkled in a firmament to which a black teenager from the West Midlands could never have expected to be admitted. 'Mike Yarwood and Eric and Ernie and Dick Emery and Danny La Rue and Peter Cook and Dudley Moore,' he reels off. 'The BBC canteen in those days was mental: there'd be a Dalek or Doctor Who or the Two Ronnies having lunch – for a 16-year-old kid it was extraordinary, and it feels awkward for that period to be tainted.' It would be wide of the mark to say Henry is now trying to distance himself from comedy. For starters, he's not done with telly. 'I've had a few goes at sitcoms,' he says, 'but I don't think I've ever done one where I'm happy, so I think I'd like to have another go before I die.' And there remains an irrefutable truth about Lenny Henry: the man really can act. He dived in at the deep end with 'Othello' and did well: glowing notices begat a West End transfer, which begat his next Shakespeare gig. 'Nick Hytner [National Theatre artistic director] said: "We all know Lenny Henry can do tragedy, but can he do comedy?" when he announced "The Comedy of Errors",' he laughs. He talks warmly about the support network the theatre gives him: 'It's a wonderful difference to being sat in your pants in the dressing room of some comedy club moaning about the day you've had. Stand-up's a lottery – you think it's funny but the audience can disagree. It's great when the director says: "This is a great text and we're going to work on it to make it even better."'
Henry thinks that Troy Maxton's experience parallels that of British black men. 'Troy is a difficult flawed man who can't see what his problems are and they're right in front of him,' he says. 'I pretty much think that's the story of a lot of black families the world over. You know: a lot of illegitimate kids, a lot of dads with wandering eyes, a lot of mums with their hearts broken.' It's a disappointment for Henry that during the regional tour of '
Fences
', 'about 12 black people came to see the play in the whole run'. He really wants the black community to see the West End transfer ('It will blow their minds') but he's worried they won't come, and frets about the West End's expensive tickets and lack of community outreach programmes.
Still, Henry is extremely happy with the production. It's his own past that's obviously troubling him, and he clearly hopes that his best work is ahead of him. 'Now that I've moved over to theatre I feel I'm back at the beginning again,' he says. 'I'm at the bottom of the ladder and it's a very humbling experience to be made to feel you don't know everything. And so I close my eyes and just jump off the cliff. I'm not settling for "Katanga, my friend!"…'