Heads up! We're working hard to be accurate – but these are unusual times, so please always check before heading out.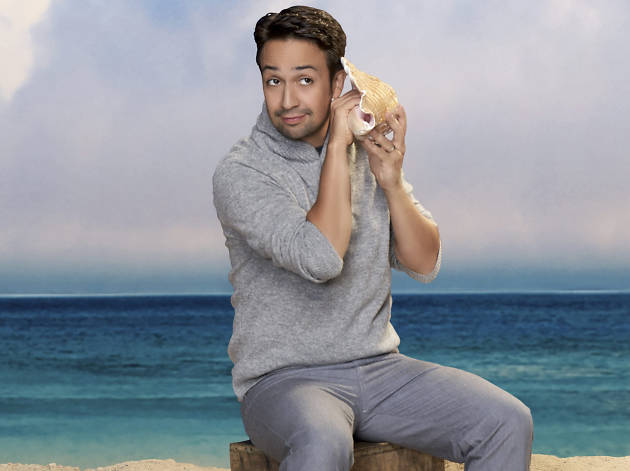 Lin-Manuel Miranda: 'I apologise for whatever comes out of my mouth'
We speak to the creator of uber-musical 'Hamilton' about turning his hand to Disney, writing songs for new animation 'Moana' and how it feels to be mega, mega rich
Lin-Manuel Miranda is the writer/performer/general genius behind the rap musical 'Hamilton', which opens in London next year after blockbuster Broadway success. Now Disney has signed him for three projects: a new version of 'The Little Mermaid', a 'Mary Poppins' sequel, and first up 'Moana', an animated film based upon Pacific island mythology, which Miranda has co-written the songs for. (Note this interview took place before Donald Trump laid into 'Hamilton').
You're doing three Disney films; did Mickey Mouse make you an offer you couldn't refuse?
'That's right, and I go in on the Steamboat Willie for my meetings every morning. They're actually kind of separate: I got the job for "Moana" before "Hamilton" opened; "Mary Poppins" came along later and "Little Mermaid" we're still in early talks, I don't know what my role will be, I just threw my hat in as the number one fan of the original.'
The 'Moana' songs don't sound much like the 'Hamilton' songs, but there is a rap for Dwayne 'The Rock' Johnson, who voices demi-god Maui – was he totally up for that?
'The fun with The Rock is how excited he got: "you're doing me a rap, right?" On the day we recorded he knew the song cold, he trained for it like he trains for his action movie roles.'
Will you reprise the role of Alexander Hamilton for the London run of 'Hamilton'?
'I'd like to. I know I won't open it, I think we're really committed to find an incredible UK cast, but I know that I get jealous if I keep away for very long.'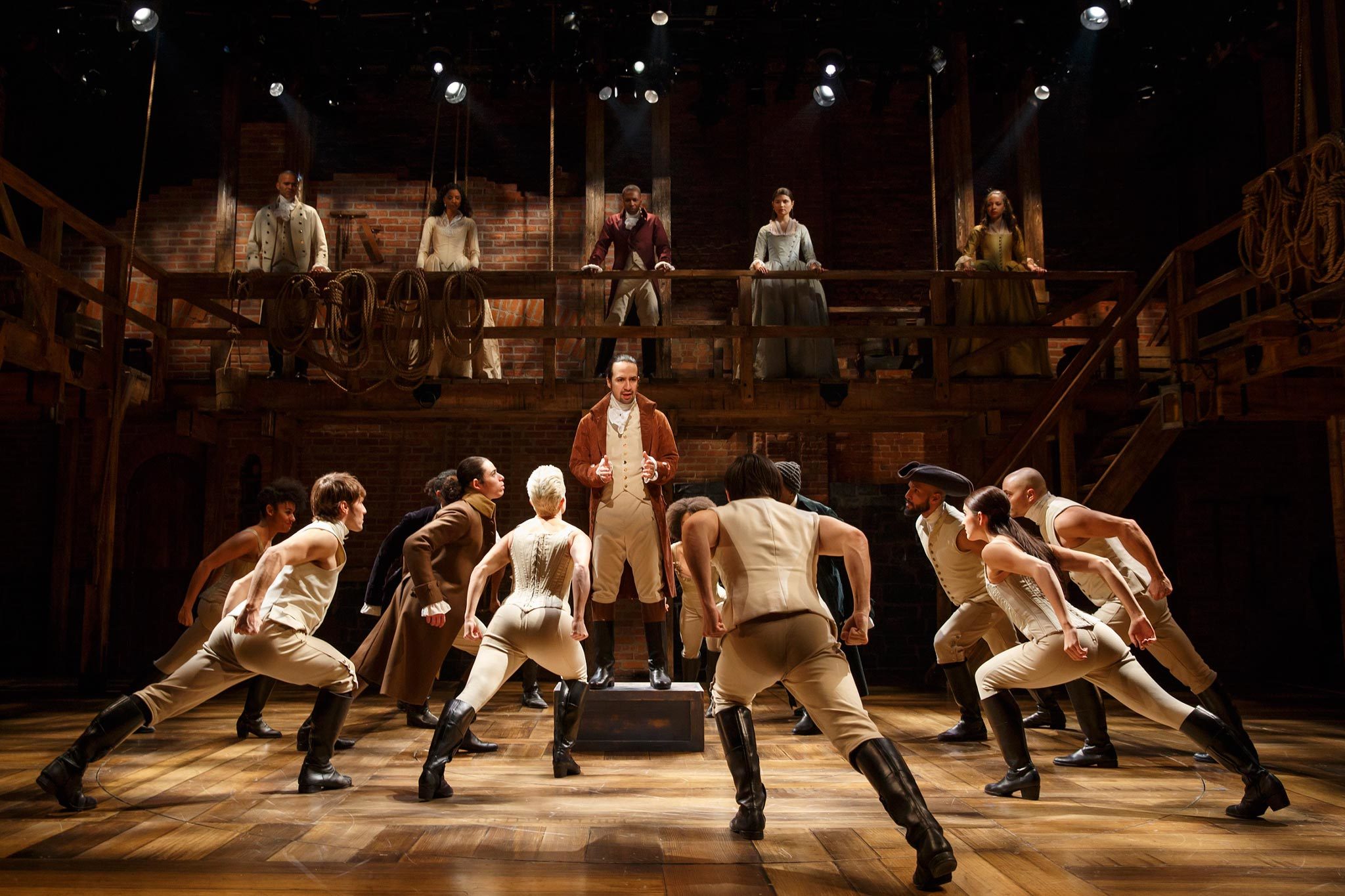 'Hamilton' on Broadway © Joan Marcus
'I get jealous if I keep away from "Hamilton" for very long'
It's a wordy rap musical about the Founding Fathers of America – do you worry that the British won't have a clue what's going on? Will you tweak the lyrics?
'Can I tell you a dirty secret? Most Americans don't know either. I don't think we're going to need to tweak it – I really look forward to seeing how the British react to King George III [who is portrayed as a sort of pantomime villain]. As Helen Mirren said to me, we love it when you take the piss.'
Dick van Dyke's 'cockney' accent in 'Mary Poppins' is fairly infamous; are you doing a one in 'Mary Poppins Returns'?
'I'm doing an accent, I'm playing a Londoner: I'm telling you now: this is going to be the worst accent you have ever heard. I'm trying to manage expectations, but I apologise for whatever comes out of my mouth.'
'Hamilton' has made you an A-list celebrity and rich beyond your wildest dreams. Is that, you know, alright?
'I mean it's certainly an adjustment, you go from tweeting to entertain your friends to every tweet becoming a Buzzfeed article, but I have the benefit of a wonderful family and a really supportive ground of friends who remind me at every turn that my wife is smarter than me.'
What's the most extravagant thing you've done with your success?
'I got "Harry Potter" tickets. That's about it!'
'Moana' is in UK cinemas from Fri Dec 2 2016.
'Hamilton' is at the Victoria Palace Theatre from Nov 2017. Tickets go on sale January 30.
Find more 'Hamilton' in the West End info
You don't have to be a die-hard theatre fan to be stoked that Broadway's megahit musical 'Hamilton' is hitting London's West End in autumn 2017. The game-changing hip hop musical makes the 'The Book of Mormon' look positively unpopular, with fans shelling out thousands of dollars for black-market tickets. Will the same happen here in Blighty?
Read our review of 'Moana'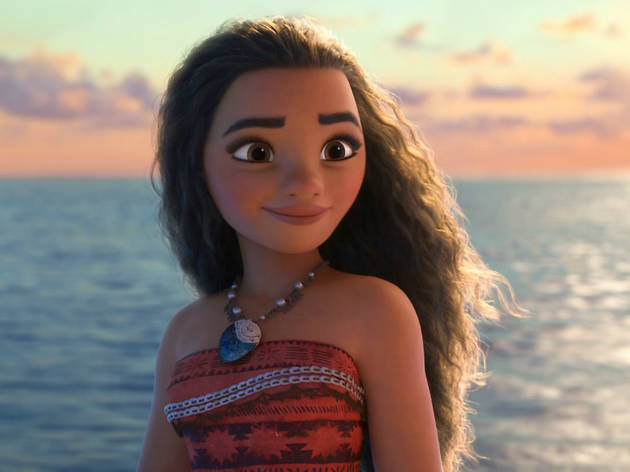 This charming animated family movie about a teenage Polynesian girl fighting to save her Pacific island's future feels like business as usual for Disney in many ways. There's a strong young female lead, catchy show tunes, lush landscapes and talking animals – a hermit crab with a fondness for trinkets almost steals the film and a dim chicken offers light relief. But this tale from the directors of 'Aladdin' and 'The Little Mermaid' also feels like progress.