'Hamilton' the musical: your West End guide
News, tips and exclusives - here's everything you need to know about 'Hamilton' the musical in London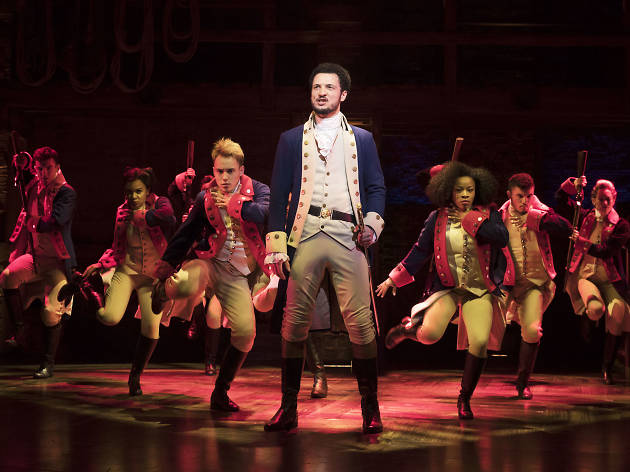 You don't have to be a die-hard theatre fan to be stoked that Broadway's megahit musical 'Hamilton' is hitting the Victoria Palace Theatre in London's West End in December 2017. The game-changing rap musical makes the 'The Book of Mormon' look positively unpopular, with fans shelling out thousands of dollars for black-market tickets. Will the same happen here in Blighty? We'll bring you all the gossip, news and 'Hamilton' info as we get it. But for now, here's the lowdown on the biggest Broadway musical in decades.
Who or what is Hamilton and why the hell should I care?
Written by nascent superstar Lin-Manuel Miranda, 'Hamilton' is an exuberantly multiracial rap musical about the life and death of Alexander Hamilton, the flamboyant first US Secretary of the Treasury. Its US success makes 'The Book of Mormon' look like 'Viva Forever!'.
When will 'Hamilton' run?
'Hamilton' will open on December 21, 2017, after previews begin on December 6 2017. Current booking is until June 30 2018.
I am innately suspicious of musicals and/or rap – will I enjoy 'Hamilton'?
It's less cheesy than most musicals and much more hummable than most rap. Listen to the phenomenally successful soundtrack album and see how it makes you feel.

I am British! What if I don't understand it because it is not about the limited amount of history I dimly recall from school?
It is worth noting that many of the biggest musical hits of all time ('Les Mis', 'Evita') are about relatively obscure episodes in foreign history.
Hold on – didn't it sell out already?
It is mostly sold out but there are many ways of getting tickets: see our guide here.
Who is in the cast?
Christine Allado (Peggy Schuyler/Maria Reynolds); Rachelle Ann Go (Eliza Hamilton); Tarinn Callender (Hercules Mulligan/James Madison); Rachel John's (Angelica Schuyler); Jason Pennycooke (Marquis de Lafayette/Thomas Jefferson); Cleve September (John Laurens/Philip Hamilton); Giles Terera's (Aaron Burr) and Obioma Ugoala (George Washington), with Michael Jibson as George III and Jamael Westman as Alexander Hamilton.
What's the damage?
Most are £37.50 to £89.50, with a few £200 'premium seats' and a £10 daily seat lottery. This is actually pretty good compared to the tout-ravaged Broadway production, which has a mind-boggling top price of $998.
LISTEN TO THE 'HAMILTON' SOUNDTRACK HERE
'Hamilton' the musical news and updates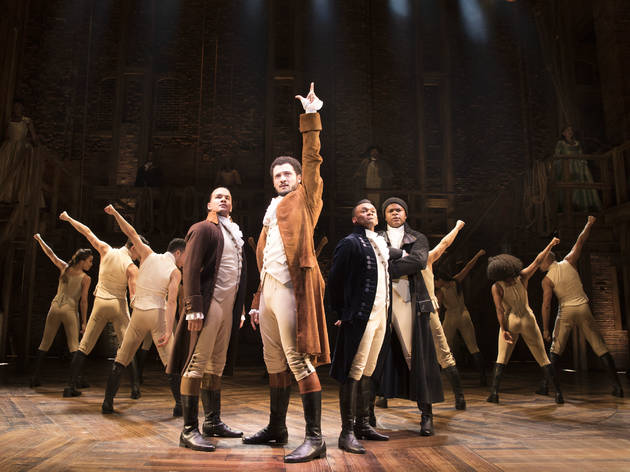 Hamilton review
Okay, let's just get this out of the way. 'Hamilton' is stupendously good…
Buy
Explore more theatre in London