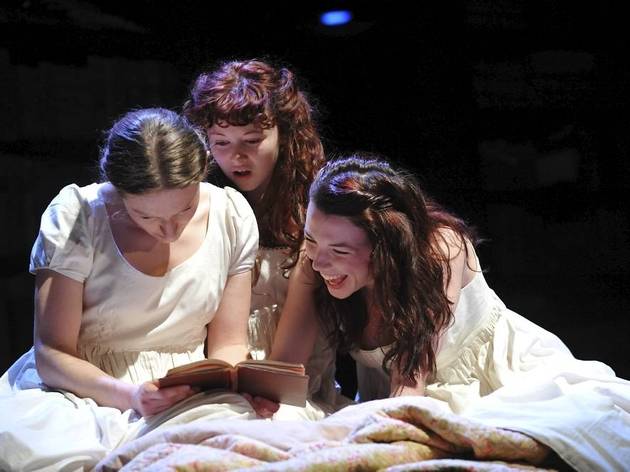 The action in Shared Experience's melodramatic swing at the 'Frankenstein' author's early years is set largely in the bookshop of Mary's father, William Godwin.
Here, the debt-ridden philosopher and his awful new wife face the brunt of the Georgian generation gap as Godwin's 'political justice' for the masses is transformed into a radical vision of emotional and intellectual liberation for the individual.
Percy Bysshe Shelley charms all three of Godwin's daughters, and he and Mary embark on a courtship that leaves London society scandalised. Polly Teale directs a well-formed but risk-free production. William Chubb is a sturdy Godwin and Sadie Shimmin channels offers in a strong comic turn as his priggish wife.
But Helen Edmundson's script sidelines Mary and Percy's work and underplays the radicalism of their decisions, which leaves the young writers looking more like gap-year students on a jolly than the 'legislators of mankind' Godwin assures us they will become.
Rating Breakdown
5 star:

0

4 star:

1

3 star:

0

2 star:

0

1 star:

0
i disagree with the thought that Mary & Percy behave like gap year students on a jolly. At the age of 16, in 1814, to run off with a married man and cross the seas to Europe, is hardly the same as having a mobile & going to an internet cafe to ask Mum for send money. Their relationship was all about the work, the ideas and of course, the sex. Polly Teale's production superbly shows this and more. Utterly thought provoking and one of the best pieces of theatre on at the moment.