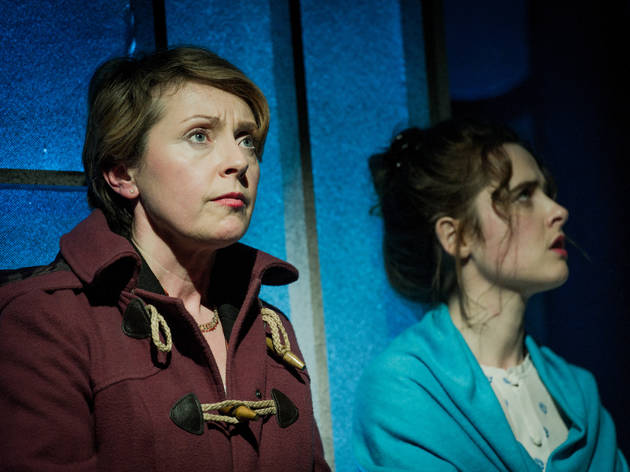 1/4
© Robert Workman
Ellie Turner and Karen Ascoe in 'Merit' at Finborough Theatre.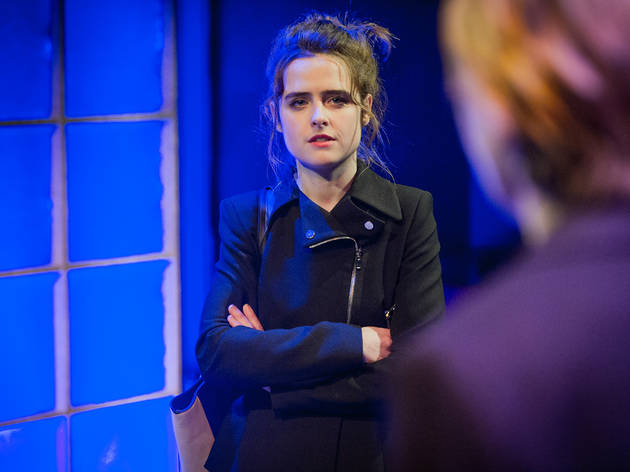 2/4
© Robert Workman
Ellie Turner and Karen Ascoe in 'Merit' at Finborough Theatre.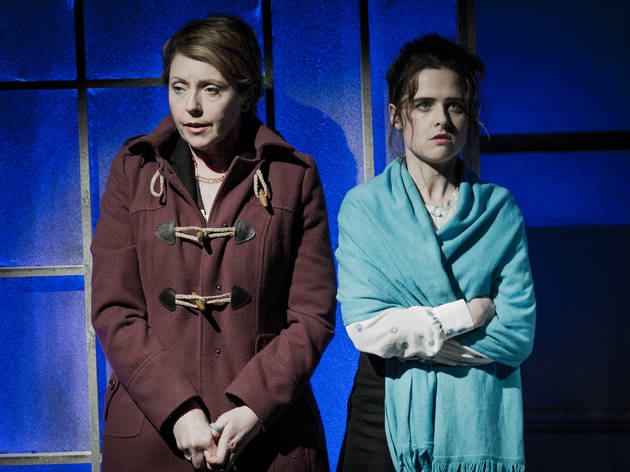 3/4
© Robert Workman
Ellie Turner and Karen Ascoe in 'Merit' at Finborough Theatre.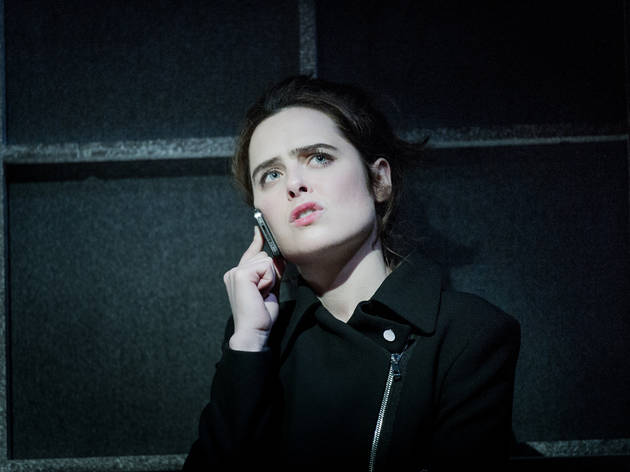 4/4
© Robert Workman
Ellie Turner in 'Merit' at Finborough Theatre. 
Time Out says
Repetitive arguments and circular sniping abound in Alexandra Wood's look at the recession in Spain.
Unemployment is rife, but somehow Sofia – without much in the way of qualifications or experience – bags a well-paid position as a mega-bucks banker's PA. So unlikely does this seem, even her mother Patricia questions his motivations – as well as her daughter's credentials. It's a punchy opening, but Alexandra Wood's play soon tumbles like shares on the stockmarket. That initial ambiguity isn't further explored; instead, we get a series of improbable squabbles between the mum and daughter.
One minute, Patricia wants Sofia to bag her a job with the bank too; the next, she's outside it, at some kind of anti-capitalist protest – and the next, she's disapproving of Sofia's commitment to giving money to charity, and whining about wanting a holiday. Yes, humans are contradictory, but these just seem ill-thought through. Wood's characters aren't consistent within a scene, never mind across the arc of a play, and a whopping twist stretches credulity even further.
The pair's repetitive, circular, illogical arguments may be representative of the worst kind of pass-ag bickering we revert to with relatives, but a whole show of nothing else leaves you feeling itchy and irritable. It certainly doesn't add to debates about austerity and inequality in any meaningful way.
Tom Littler, who staged such a gorgeously sensitive 'Martine' in the same space, doesn't bring out much here. He approaches 'Merit' with unfussy naturalism, but given the swerves Wood's story takes, perhaps absurd psycho-drama or pitch-black satire might have worked better. I would have remained oblivious to the supposed setting – Spain 2013 – had I not had the script. Maybe 'in the grip of austerity' is just a depressingly universal story now.
Still, the performances are good. Karen Ascoe as the mum has a convincing fluttering quality: needy but also utterly overbearing and ignorant about the world her daughter inhabits. Ellie Turner's hard-nosed but compelling Sofia is a study in sarcasm: curt and condescendingly self-important. What you don't get is much sense of love and affection, either to leaven their tetchy relationship or to anchor the emotional manipulations: it's just snipe after snipe, even in the face of tragedy.
BY: HOLLY WILLIAMS
Details
Users say