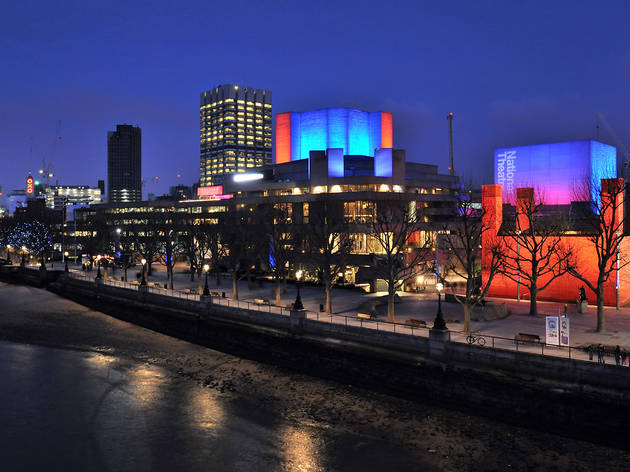 1/8
© Philip Vile
2/8
© Philip Vile
3/8
© Philip Vile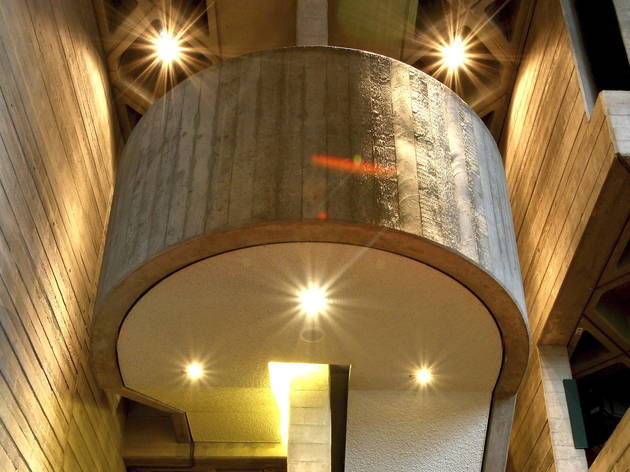 4/8
Rob Greig / Time Out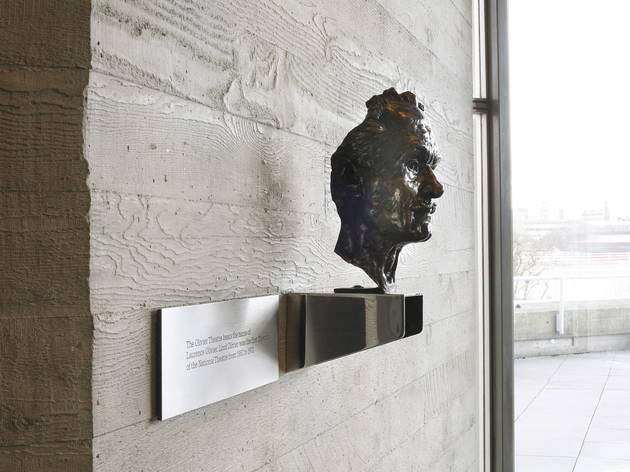 5/8
Rob Greig / Time Out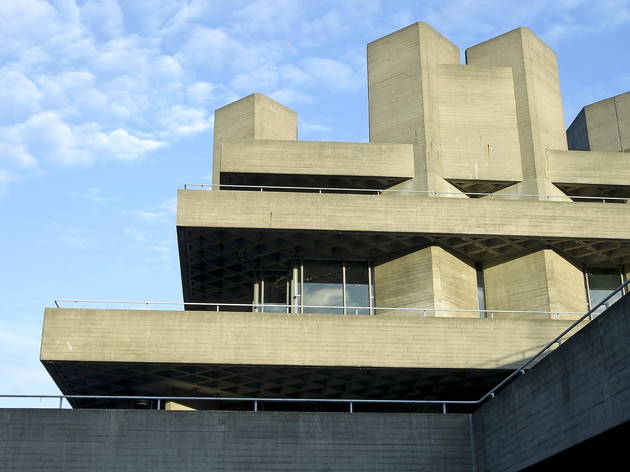 6/8
Rob Greig / Time Out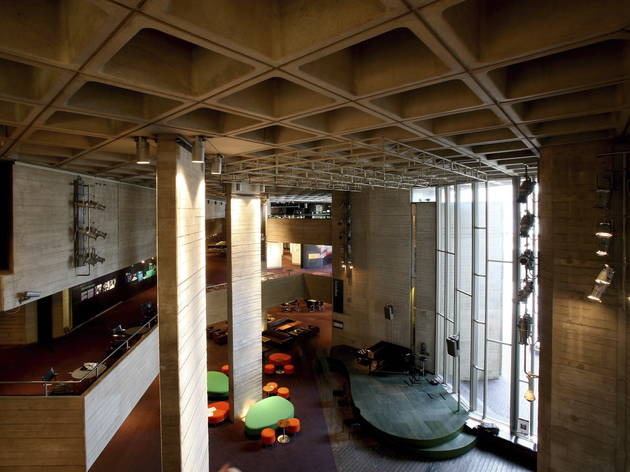 7/8
Rob Greig / Time Out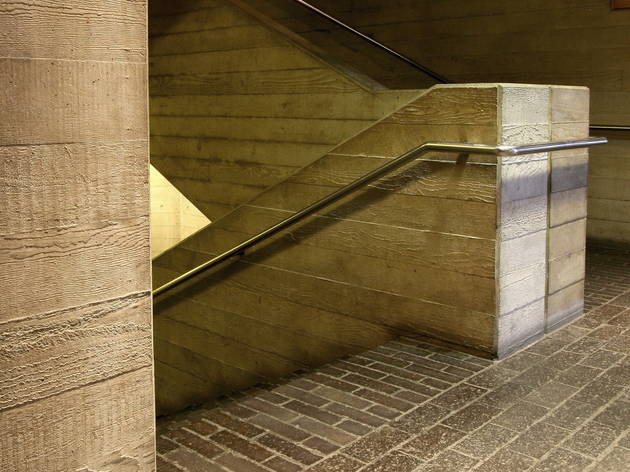 8/8
Rob Greig / Time Out
The world's greatest theatre?
Arguably the greatest theatre in the world, the Royal National Theatre is also one of London's most iconic landmarks and perhaps this country's foremost example of brutalist architecture. It boasts four auditoriums – Olivier, Lyttelton, Dorfman and Temporary – a firm foothold on the West End thanks to 'War Horse' and 'The Curious Incident of the Dog in the Night-Time', and its NT Live programme beams its greatest hits to cinemas across the globe.
NT Live is just one of the initiatives to issue forth from the golden reign of Nicholas Hytner, which saw a canny mix of modernised classics, popular new writing, the odd worthy excavation from the canon and a splash of hip experimental work fill out the houses night after night, something further driven by a major initiative to reduce ticket prices by actively seeking private sponsorship, notably that of Travelex, who heavily subside tickets in the Lyttelton and Olivier.
The current artistic director is Hytner's successor Rufus Norris, whose initial programming has stuck with many Hytner fundamentals but offered an edgier, more international spin.
Following major upgrade work in 2014, the National Theatre sports all manner of eating and drinking facilities, including flagship restaurant House. Our top tip is The Understudy, a fine riverside bar which brews its own lager and plays excellent music.
Venue name:
National Theatre
Contact:
Address:
South Bank
London
SE1 9PX

Opening hours:
9.30am-11pm Mon-Sat (12noon-6pm Sun when there is a performance in the building)
Transport:
Tube: Waterloo
Do you own this business?
National Theatre Backstage Tours

Subservience of form to function is bracingly absolute in Sir Denys Lasdun's building, which was completed in 1976. The Lyttleton sits at the apex of an L-shape, with massive storage areas behind and to one side. This facilitates the repertory system...

Walks and tours

Until Thursday October 19 2017

Mosquitoes

There's a scene in Lucy Kirkwood's new play in which the entire universe ends. Now, you'll have to take it on faith that that's not much of a spoiler. But it is a fairly solid example of one way in which 'Mosquitoes' almost laughably transcends its trad...

Drama

Until Thursday September 28 2017

River Stage

The National Theatre's River Stage returns to the South Bank for Summer 2017, with another bustling line-up of free live music, dance, performance, workshops and family fun. Weekend evenings will see a varied programme of entertainment take place in front...

Festivals

Friday July 28 2017 - Sunday August 27 2017

Free

Angels in America

Tony Kushner's landmark 'Angels in America' is a mad, eight-hour quasi-religious 'gay fantasia on national themes' that was written in response to – amongst many other things – the AIDS epidemic that was still raging upon its UK premiere at the National...

Drama

Friday July 28 2017 - Saturday August 19 2017

Common

DC Moore's 'Common' is genuinely one of the strangest plays I've ever seen, a mad, rambling melange of hysterically divergent ideas that occasionally it feels like it conned everybody involved into staging it. I kind of admire its total otherness, though...

Drama

Monday July 31 2017 - Saturday August 5 2017

The Majority

Fingers on the buzzer: Rob Drummond's new show invites the audience to decide its path by pressing buttons at their seats. He'll use their input to navigate some of the most momentous referendums of the past few years, in a show about democracy that'll...

Interactive

Friday August 11 2017 - Monday August 28 2017

Follies

Sondheim's 'Follies' is a wonderfully melancholy musical set in the '70s, where a group of faded actors reunite to remember their glory days. And after her wildly memorable turn in Sondheim's vaudeville musical 'Gypsy', it's a great chance to see Imelda...

Musicals

Tuesday August 22 2017 - Wednesday November 29 2017

Oslo

Important though they were, one doesn't necessarily think of the Oslo Accords – which started, but sadly hardly finished the peace process between Israel and Palestine – as the obvious subject for a smash hit play. Nonetheless: after great reviews, US...

Drama

Tuesday September 5 2017 - Saturday December 30 2017

Jane Eyre

After a well-received run as a two-part production at the Bristol Old Vic, Sally Cookson's newly-condensed adaptation of Charlotte Brontë's 'Jane Eyre' has forged its way on to the National Theatre's Lyttelton stage.Unavoidably, the first thing that strikes...

Drama

Tuesday September 26 2017 - Saturday October 21 2017

Saint George and the Dragon

Rising star Rory Mullarkey makes his National Theatre debut with a drama that draws on the myths that Britain was built on. He'll reimagine the story of George, who slew a dragon and rescued a maiden, into modern day folk tale. But it'll probably be a...

Drama

Wednesday October 4 2017 - Saturday December 2 2017

Show more
You may be interested in:
Average User Rating
4.8 / 5
Rating Breakdown
5 star:

13

4 star:

2

3 star:

1

2 star:

0

1 star:

0
The national theatre puts on epically large productions with beautiful set designs that you can't help be impressed by. I love that they're so openly encouraging to get people from all works of life into theatre thought NT live and their young person discounts. However, my teeny tiny qualm would be that the productions can feel slightly too big - you sometimes loose the beautiful intimacy that you can find in my very favourite theatre (the Old Vic). That being said - a ticket purchase here will never be too far wrong!
An amazing contemporary venue that allows you get up close to stars big and small in a tremendously creative space.
Just brilliant in every way.
Might be the most special venue in the entire world for me. You could spend the entire day here and fell at home & entertainted. Contantly changing yet stays the most welcoming. It may look like a fortress from the outside but once you step in you just don't wanna leave. Magic space! Happy 52th birthday, btw )
A wonderful space for the public as well as a place to see some fantastic theatre, often at extremely reasonable prices. Really good coffee too!
Nothing like the National! Best night out in London and seeing the inner workings of his great theater is a delight! Don miss it!!
The National never fail in excelling with putting on some first class pieces of theatre. The Travelex season makes it even sweeter, as well as the building being a great example of brutalist architecture, and located in one of my favourite parts of London.
Outstanding. If you haven't been to watch something here yet, you haven't experienced true London. This is how theatre should be done.