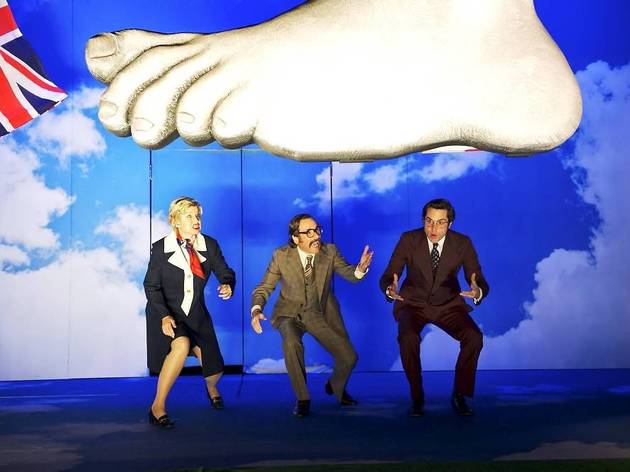 Like a giant bare foot out of blue sky, the US censors squish down on Monty Python's Flying Circus. Steve Thompson's new play describes a David and Goliath battle between Michael Palin and self-exiled American Terry Gilliam, and the mighty ABC TV network, at a time when the comedy combo were in decline after their dodgy fourth series (John Cleese was absent being Basil Fawlty).
You don't have to be a Python fan to enjoy this lively satire on the politics of television and the Pond-wide cultural gulf. In Edward Hall's production, Harry Hadden-Paton's mild-mannered, cash-strapped Palin and Sam Alexander's anarchic Gilliam press for re-insertion of their 'naughty bits', lopped off to protect the delicate sensibilities of shockable Middle America.
Francis O'Connor's set cleverly combines a giant '70s TV with Gilliam's iconic animations, and the performances are smart and witty. But Thompson pokes fun at philistine Yanks without acknowledging that they produce today's sharpest comedy. The play is divertingly done, but this circus is seriously missing a trick.