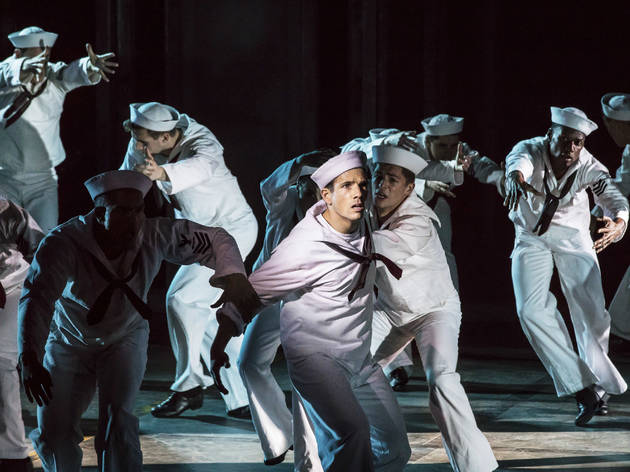 1/6
© Johan Persson
Danny Mac as Gabey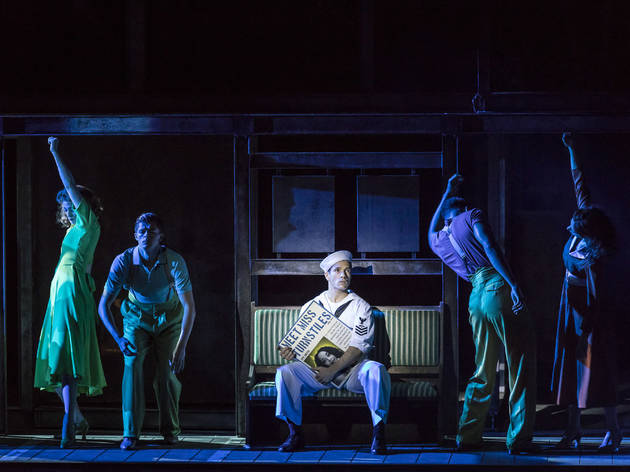 2/6
© Johan Persson
Danny Mac as Gabey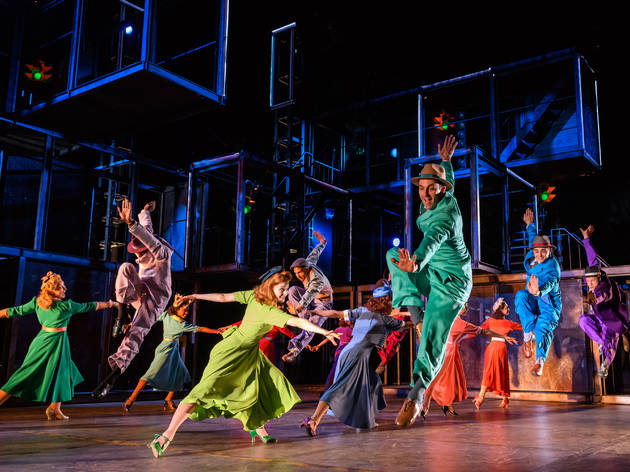 3/6
© Jane Hobson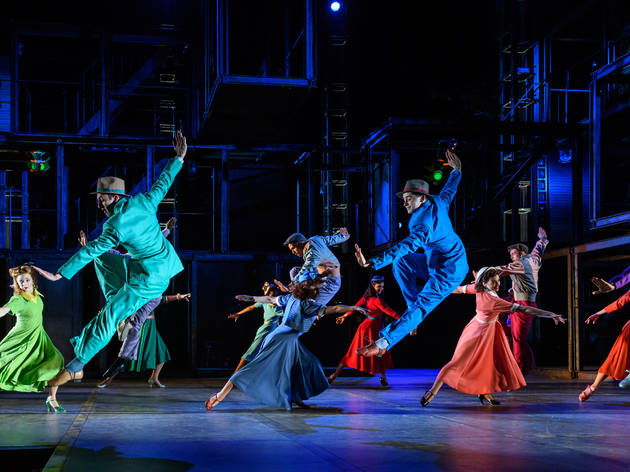 4/6
© Jane Hobson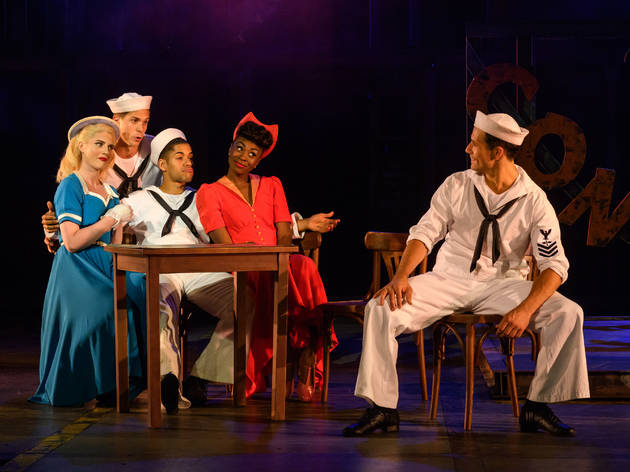 5/6
© Jane Hobson
Lizzy Connolly, Samuel Edwards, Jacob Maynard, Miriam-Teak Lee and Danny Mac as Hildy, Ozzie, Chip, Claire and Gabey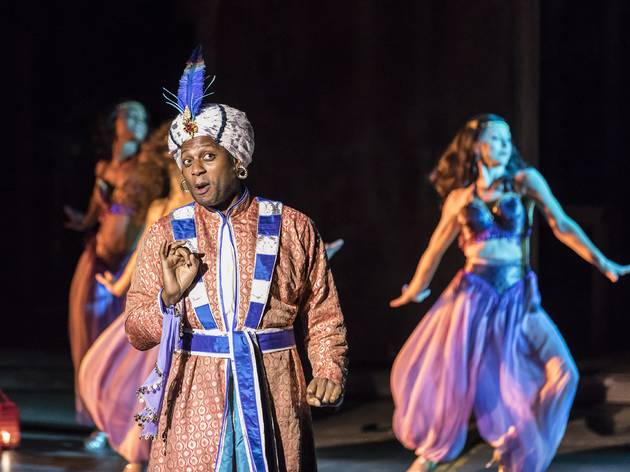 6/6
© Johan Persson
Rodney Earl Clarke as Rajah Bimmy
Time Out says
Leonard Bernstein's timeless New York musical swaggers into town
Well, hello sailor! You might be forgiven for thinking there's something a bit, well, camp about the opening moments of 'On the Town'. A horde of men in pristine white sailor suits gallivant across the stage, celebrating their chance to cut loose on shore leave. But this gleefully youthful 1944 musical is, however implausible it sometimes feels, a story of three young and hungry heterosexuals on the trail of pretty girls in New York City.
Drew McOnie's revival takes the original show's camp factor and edges it in pink maribou feathers. The costumes are Skittles-bright, the quips are acid, and the dance routines that fill it are peppy enough to start a cola factory.
These ballet scenes are director and choreographer McOnie's strong suit, and they're a dream-like celebration of being young, American and free. Often, they cut loose from the play's nominal plot and take on a life of their own, supplying a depth that the wafer-thin book's missing.
It's the story of three sailors on 24-hour shore leave in the Big Apple (accordingly, American songbook standard 'New York, New York' is easily the show's biggest number). One of them wants to see the sights. The other two want to pick up girls, and their heft wins the night. Gabey (a winsome Danny Mac) has set his heart (or something lower down) on public transport poster girl 'Miss Subway', and with his friends' help, he chases her through the city's streets, sights and nightclubs.
Only Miss Subway isn't all she seems. Siena Kelly is adorable as a dame who turns out to have more than a hint of Brooklyn about her – she channels Tai from 'Clueless' as she confesses her attempts to become a refined lady. Gabey's fellow sailors Chip and Ozzie form equally tooth-aching romances of their own. Miriam Teak-Lee plays an engaged woman who's bent on giving her fiance the slip, and Lizzy Connelly makes stand-out hilarious work of her role as a sultry, relentlessly handsy female cab driver.
This winning bunch do a lot to carry us through a determinedly silly story. They can't stop the second half from losing steam through dance number after dance number – especially since the McOnie's reimagined routines don't have the mad tap-dancing intensity of the original. But they bring a breezy charm to this sailor-suited helping of retro sauce.
Details
Best selling Time Out Offers