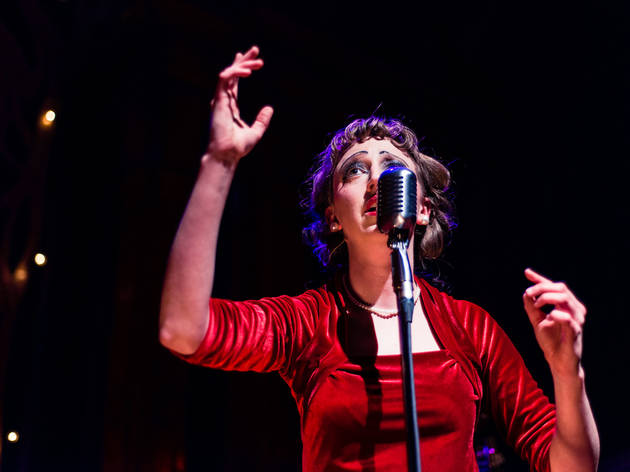 1/8
© John Hunter
Eugenie Pastor (Yvette Pépin)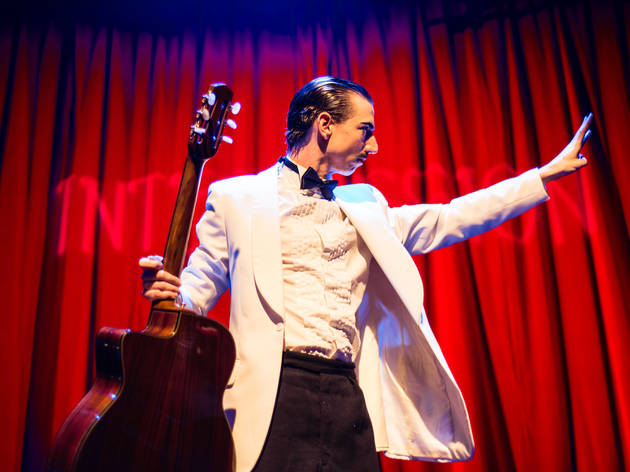 2/8
© John Hunter
Dominic Conway (Django Reinhard)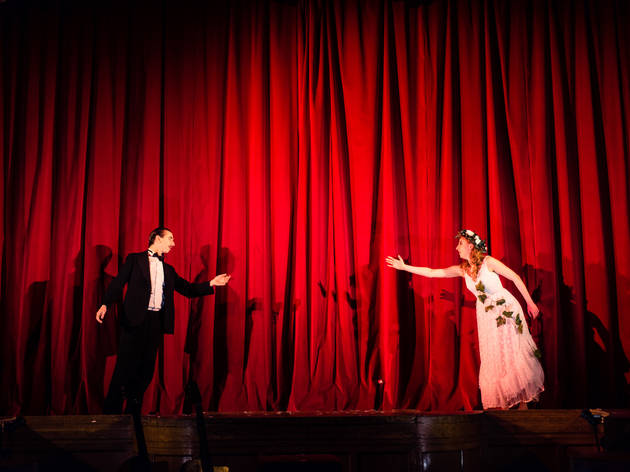 3/8
© John Hunter
Dominic Conway (Orpheus) and Eugenie Pastor (Eurydice)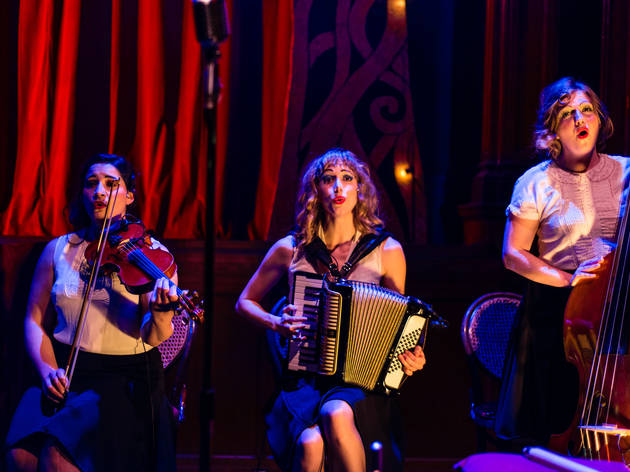 4/8
© John Hunter
Miriam Gould, Shamira Turner and Clare Beresford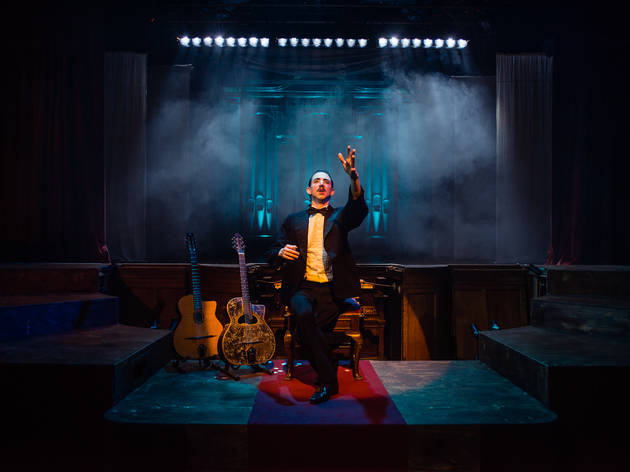 5/8
© John Hunter
Dominic Conway (Django Reinhard)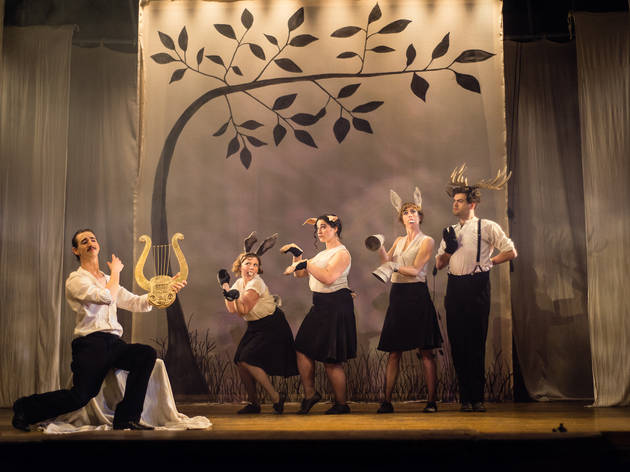 6/8
© John Hunter
Dominic Conway (Orpheus)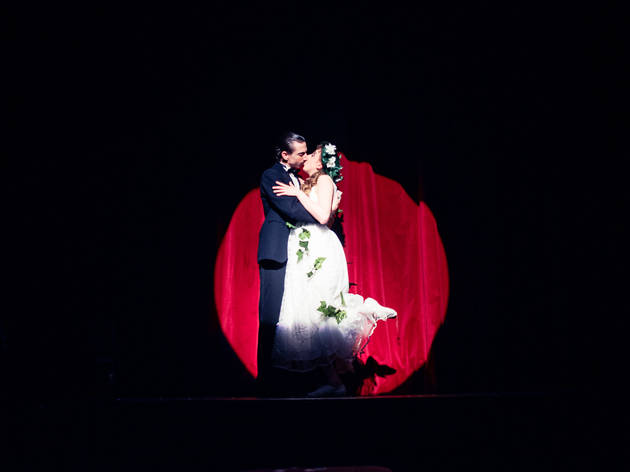 7/8
© John Hunter
Dominic Conway (Orpheus) and Eugenie Pastor (Eurydice)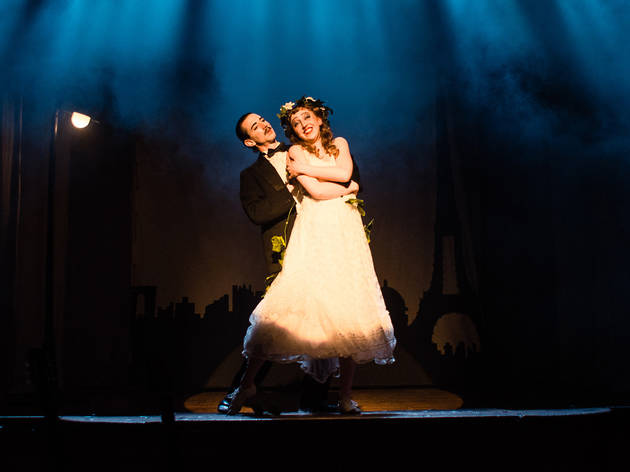 8/8
© John Hunter
Dominic Conway (Orpheus) and Eugenie Pastor (Eurydice)
This review is of the show's 2014 run. Little Bulb's 'Orpheus' returns to Battersea Arts Centre in December 2018.
Watching Little Bulb's batshit bonkers, meta-theatrical retelling of the Greek legend of Orpheus is a bit like watching Professor Brian Cox explain time travel to a room full of stoned people – everyone seems to be thoroughly rapt, but it's hard to be sure whether anyone truly appreciates the full extent of what's going on.

Shifting the setting to early twentieth-century Paris (because why wouldn't you?) and putting legendary guitarist Django Reinhardt in the role of the eponymous musical charmer (again, why the hell not?), it's a creation that surely began life during a late-night drinking session. Which would certainly explain why it was that the punters with the most empty champagne flutes on their tables in the cabaret seating seemed to be having the most fun.

The performers certainly aren't at fault: having schooled themselves in Gypsy jazz for the show's original run last year, there's nary a bass slap out of place, and expressions are appropriately big for a show with no spoken dialogue.

It's the pacing that is the problem. Broken up by a lengthy post-intermission musical bit, the show's sombre third act lacks the playful skits of the first two, and by the end it feels as though it's slipped all too comfortably into the French operatic tradition it spends the rest of its time lampooning.

It's still a reasonably raucous, entertaining night out, but, as with all shows with theatrical homage at their core, 'Orpheus' struggles to transcend its niche appeal.
Venue name:
Battersea Arts Centre
Contact:
Address:
Lavender Hill
London
SW11 5TN

Transport:
BR: Clapham Junction; Tube: Clapham Common/Stockwell
Price:
£15-£35