Our Ladies of Perpetual Succour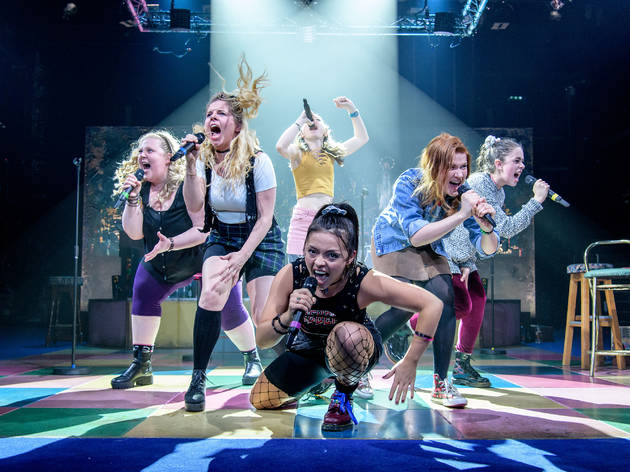 1/4
© Manuel Harlan
Caroline Deyga (Chell), Dawn Sievewright (Fionnula), Frances Mayli McCann (Kylah), Kirsty MacLaren (Manda), Karen Fishwick (Kay) and Isis Hainsworth (Orla)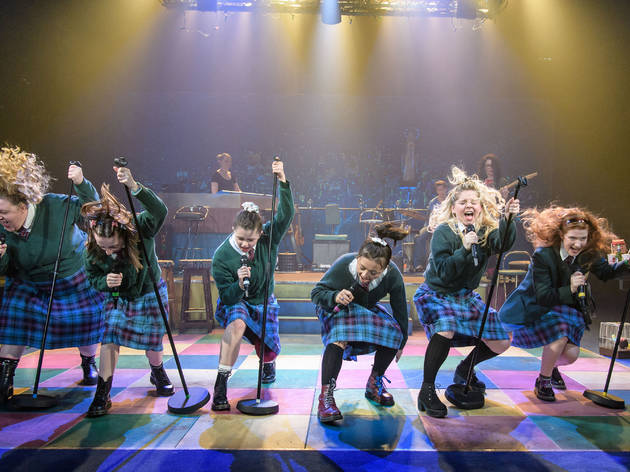 2/4
© Manuel Harlan
Caroline Deyga (Chell), Kirsty MacLaren (Manda), Isis Hainsworth (Orla), Frances Mayli McCann (Kylah), Dawn Sievewright (Fionnula) and Karen Fishwick (Kay)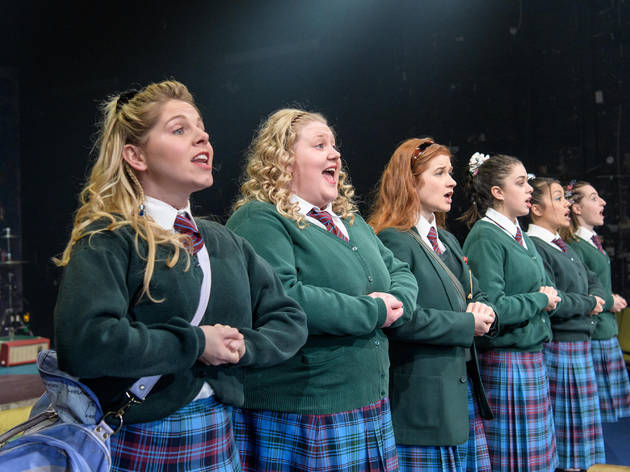 3/4
© Manuel Harlan
Dawn Sievewright (Fionnula), Caroline Deyga (Chell), Karen Fishwick (Kay) Isis Hainsworth (Orla), Frances Mayli McCann (Kylah) and Kirsty MacLaren (Manda)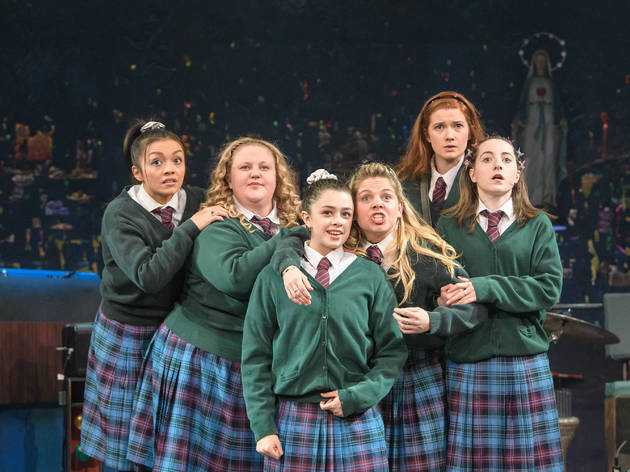 4/4
© Manuel Harlan
Frances Mayli McCann (Kylah), Caroline Deyga (Chell), Isis Hainsworth (Orla), Dawn Sievewright (Fionnula), Kirsty MacLaren (Manda) and Karen Fishwick (Kay)
Time Out says
The National Theatre of Scotland's joyously raucous production finally makes it to the West End
After a hit run at the National Theatre – and a 2017 Olivier Award for best new comedy – 'Our Ladies of Perpetual Succour' is back to smash up the West End.
And its sextet of Catholic schoolgirls heroines on their way to a choir competition in Edinburgh are still a sweary, funny, brilliant breath of fresh air. The joy of Lee Hall's adaptation (of Alan Warner's novel 'The Sopranos') is its lack of judgement. The six teenagers knock back Sambuca shots and curse like troopers, and there's not a sniff of moralising.
Hall doesn't soften the hardships in their lives, but they're individuals, not Daily Mail scare headlines. The cast – most of whom originated these roles – blaze across the stage. They're a tremendous ensemble, with Dawn Sievewright particularly stand-out as Fionnula. She movingly peels back her tough-girl act as she falls for Karen Fishwick's Kay.
Vicky Featherstone's swagger of a production rocks upwards and outwards, with tables on the Duke of York stage for some of the audience adding to the club atmosphere. An all-women, three-piece band blast out ELO numbers as the girls swap close-harmony choral arrangements for karaoke. It's a soundtrack you'll want to sing along to, a joyous punch in the air.
These six loud and funny girls, with their flashes of vulnerability, might be at a Catholic convent school, but 'Our Ladies of Perpetual Succour' is about love and friendship, not guilt. This big-hearted show captures that giddy head-rush of being young, fearless and living in the moment. It's a musical mic-drop with moments of real tenderness.
Details
Best selling Time Out Offers