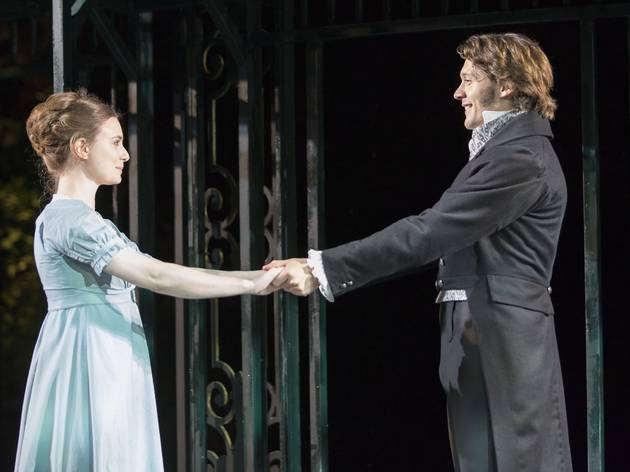 1/7
© Johan Persson
Jennifer Kirby (Elizabeth Bennet), David Oakes (Mr Darcy)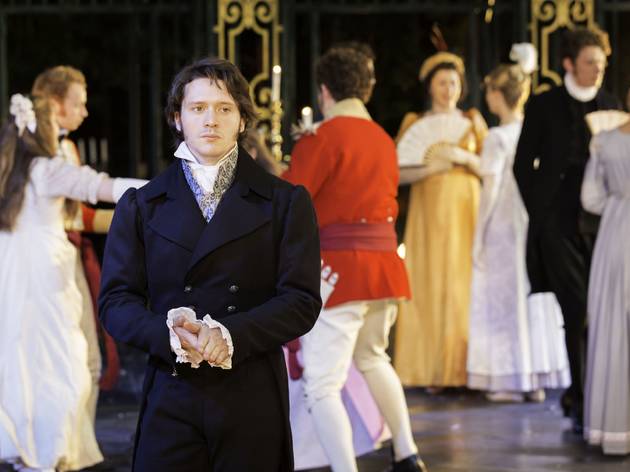 2/7
© Johan Persson
David Oakes (Mr Darcy)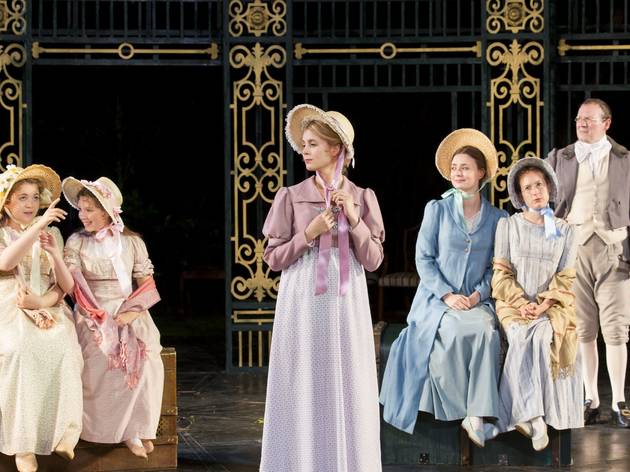 3/7
© Johan Persson
Imogen Byron, Eleanor Thorn, Yolanda Kettle, Jennifer Kirby, Leah Brotherhead, Timothy Walker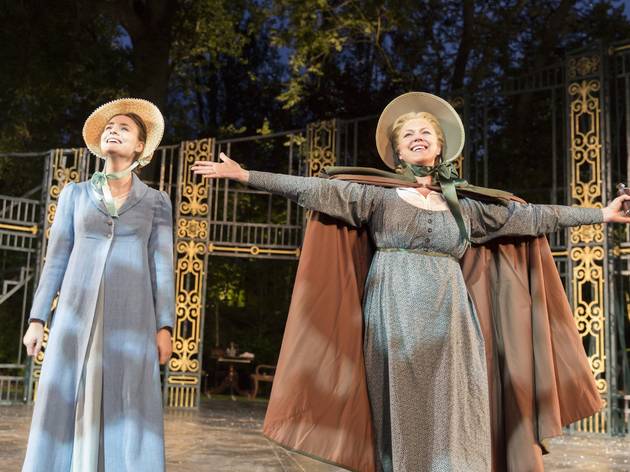 4/7
© Johan Persson
Jennifer Kirby (Elizabeth Bennet) and Caroline Harker (Mrs Gardiner)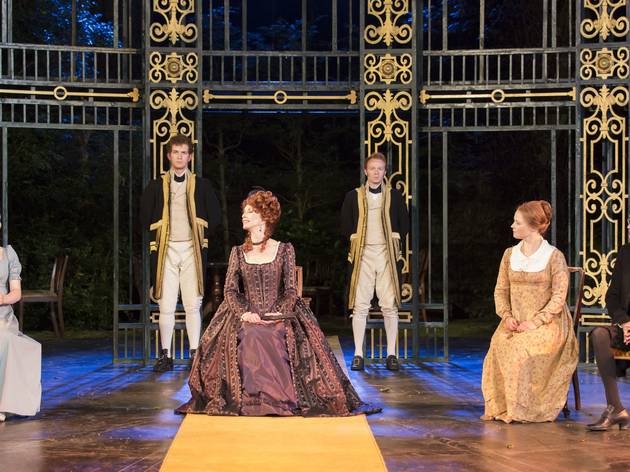 5/7
© Johan Persson
Jennifer Kirby (Elizabeth Bennet), Jane Asher (Lady Catherine de Bourgh), Oliva Darnley (Charlotte Lucas), Ed Birch (Mr Collins)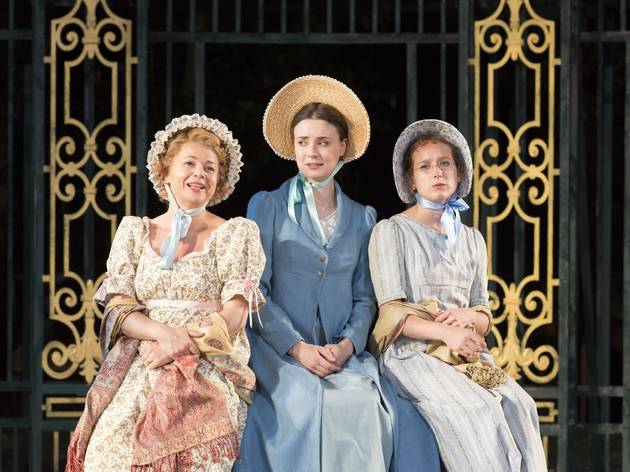 6/7
© Johan Persson
Rebecca Lacey (Mrs Bennet), Jennifer Kirby (Elizabeth Bennet), Leah Brotherhead (Mary Bennet)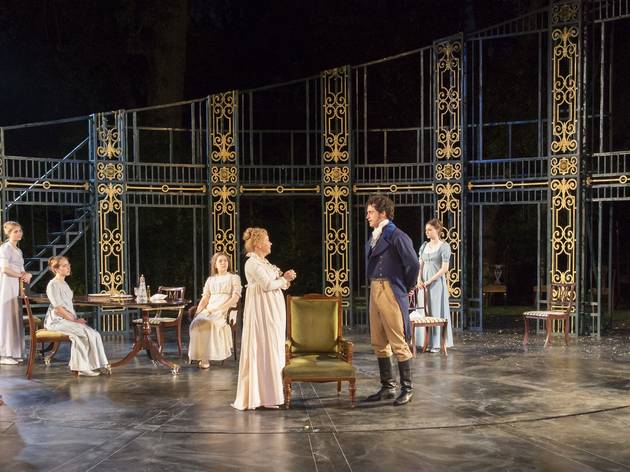 7/7
© Johan Persson
Rebecca Lacey (Mrs Bennet), Rob Heaps (Mr Bingley)
This is the review from the 2013 production. Pride & Prejudice returns to the Open Air Theatre in September 2016.
There's only one sensible way to stage Jane Austen's seminal 1813 novel. And that is to make it very silly indeed.
Celebrating 'Pride and Prejudice's two hundredth anniversary, Simon Reade's jolly Open Air Theatre adaptation is big on Austen's wit and zingy one liners, low on the depth and richness of her writing.
It is, in a very real sense, a post-'Bridget Jones' adaptation, a larksome romcom of a night in which everything and everyone is uniformly giddy and frivolous save for heroine Elizabeth Bennet and her glowering love interest Mr Darcy. And the latter is played in so constipatedly brooding a manner by David Oakes as to come across like a pastiche of Colin Firth ('Bridget Jones'-era) pastiching Colin Firth ('Pride and Prejudice' TV series-era).
Realistically, though, the zingers and the romance and the tall dark and handsome Darcy are the reasons Austen's book remains so popular. So if you must condense it into a couple of hours' stage entertainment, then give the people what they want. Deborah Bruce's good-natured production is light on its feet, with a minimal, elegant set that allows for the whole thing to move on at a tremendous clip.
There's really not a lot of gravitas to be found – Jane Asher's Lady Catherine is practically panto. But newcomer Jennifer Kirby brings some much needed dignity to the table as Elizabeth. She is superb: hearty, throaty, charismatic and hugely likeable – like Austen's heroine, she is surely destined for greater things.
By Andrzej Lukowski
Rating Breakdown
5 star:

0

4 star:

0

3 star:

0

2 star:

1

1 star:

0