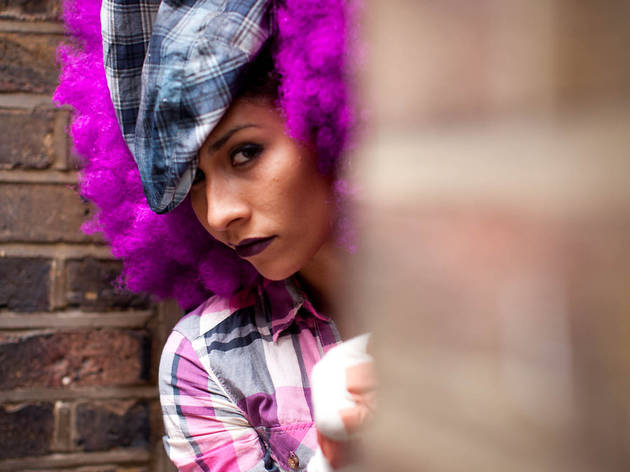 The London Transport Museum isn't an obvious destination for theatregoers, but in an attempt to broaden its remit and attract new audiences, it is jumping on the immersive theatre bandwagon with its own take on site-specific detective drama.
You begin at a parole hearing and are assigned an identity as a criminal from the future who has travelled back in time to help solve a grisly murder. Once briefed, you're let loose in Covent Garden's Piazza to find the culprit. You and your group attempt to stay together, dodge tourists, find the characters and uncover clues in the area – before,
of course, the others beat you to it.
It's more dramatic than it sounds. While billed as a 'theatrical adventure', 'Project X' isn't really theatre at all: its lack of seriousness means it is more murder mystery party. The roles you have to play are quite silly, the people you meet are slapstick and the story is too far-fetched to have any real dramatic value.
It does, however, live up to the 'adventure' part of its promise – and, as with most participatory productions, the more you engage with the characters, the more fun you'll have. But those hoping for a seamless and striking Punchdrunk-style experience – as I did – may be disappointed.
Average User Rating
2.5 / 5
Rating Breakdown
5 star:

0

4 star:

0

3 star:

1

2 star:

1

1 star:

0
We went on the spur of the moment and while it did provide some entertainment and the acting of the chief participants was very good, it was inadequately explained and set up. We spent the majority of the time feeling like we didn't really know what the point of it was, and it lasted far too long. Wouldn't recommend it, especially for £30.
Curious experience. Perhaps too difficult for those of us in our 50's, but much more of interest to our 20 something daughters. I am sure the more one engages with the characters and storyline, the more one would get out of it, but aged worn cynicism probably meant we didn't get the best out of it. Needs to be simpler. The half price cocktails (altough stunningly presented) need to better targetted for the audience spending £30 per ticket, and provided in an environment other than a Musuem Cafe.