Red Riding Hood and the Wolf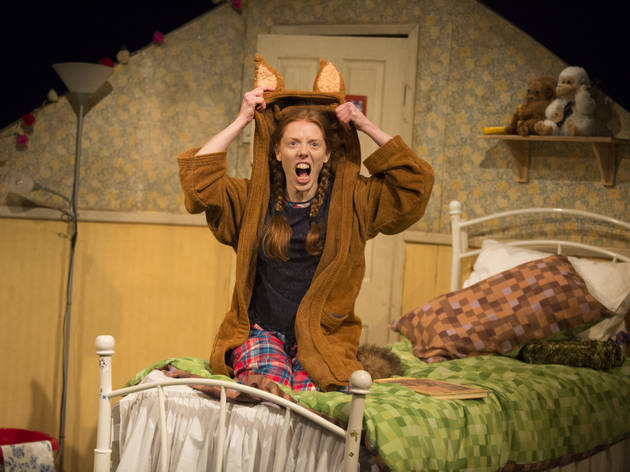 1/6
© Ellie Kurttz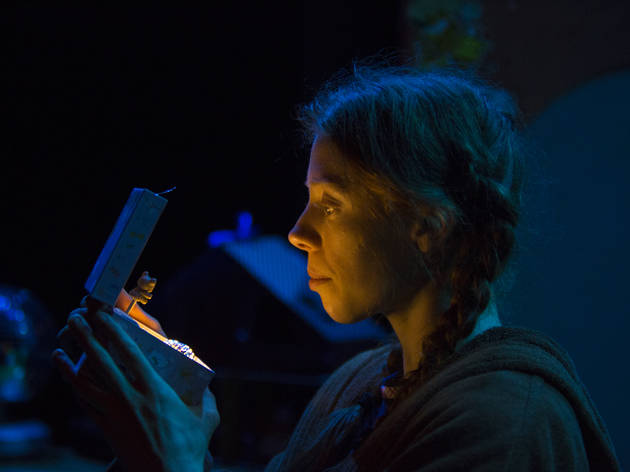 2/6
© Ellie Kurttz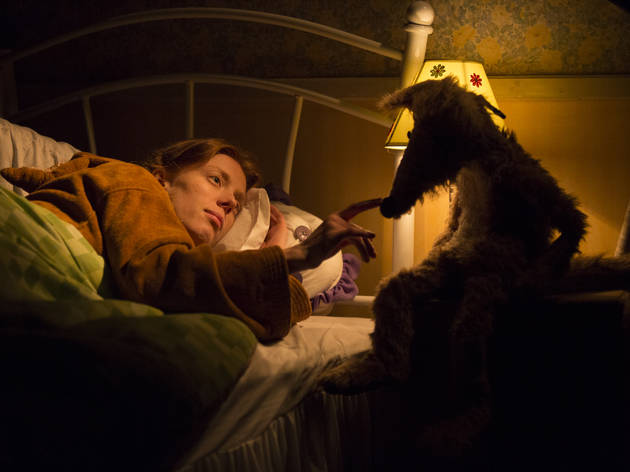 3/6
© Ellie Kurttz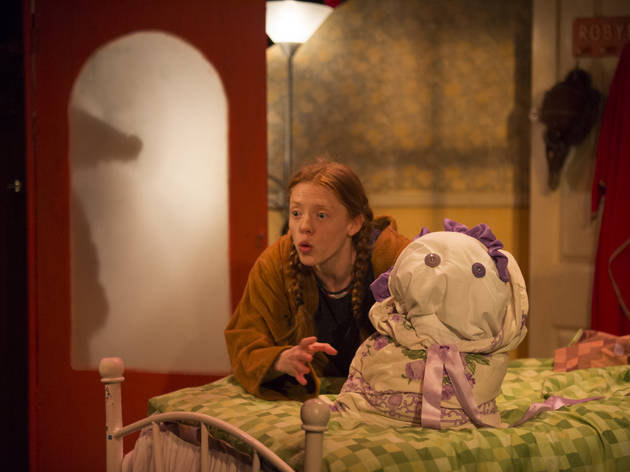 4/6
© Ellie Kurttz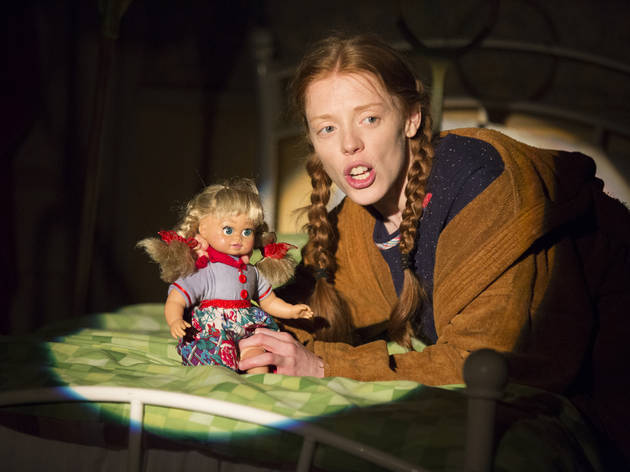 5/6
© Ellie Kurttz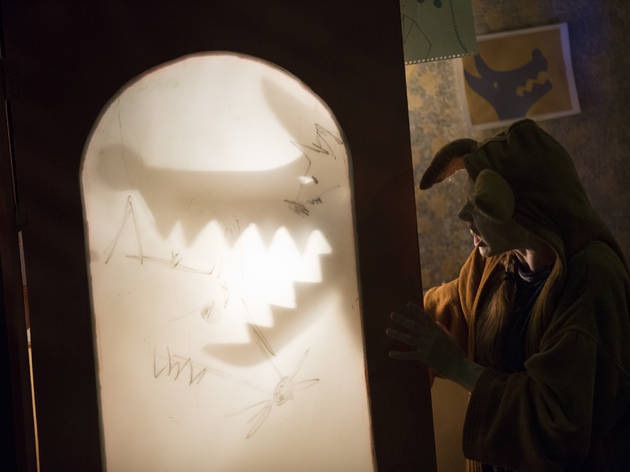 6/6
© Ellie Kurttz
Time Out says
This DIY puppet take on the classic fairy tale invites us to see the wolf's side as well
'Red Riding Hood' is back for Easter 2018. This review is from its premiere at Little Angel in 2017.
This likeable new show at Islington's backstreet puppet theatre the Little Angel offers a new spin on the classic fairytale. 'Red Riding Hood and the Wolf' gives us a young girl, Robyn (Charlotte Croft), who reimagines the story for us in the confines of her room one night before bedtime, using whatever's at hand – toys, pillows, stuffed animals – to tell the tale while her offstage mother wishes that she would just go to sleep.
In this version for ages five-plus, the wolf isn't just dangerous, he's misunderstood, and Jon Barton's cheery rhyming verse invites us to see both sides of the story. Also, by setting the show entirely in a family home, Jimmy Grimes's production reaches for a close connection with a young audience, inviting them into the closed world of imagination that is a child's bedroom.
Croft is an impressive performer, childlike enough to convince as a little girl, efficient with the verse and adept at bringing to life the props around her (I especially liked the pillow that became her grandma). How much kids will enjoy this version of Red Riding Hood depends partly on how much they're willing to run along with the two-sides-to-every-story conceit. I worry a little that Barton's spin removes some of the peril – and so some of the interest – from the story, but it also adds a new level of intrigue for adults accompanying their kids to the show, and you can't grumble at the message: that external anger and violence usually mask problems within. My own five-year-old took one look at the 'trees' represented by a squash racket and other random bedroom stuff and whispered, 'I know that's not a real forest'. But full marks to the Little Angel and the show's creative team for innovation and for finding a new and charming way of introducing an old story to a fresh audience.
Details
Best selling Time Out Offers