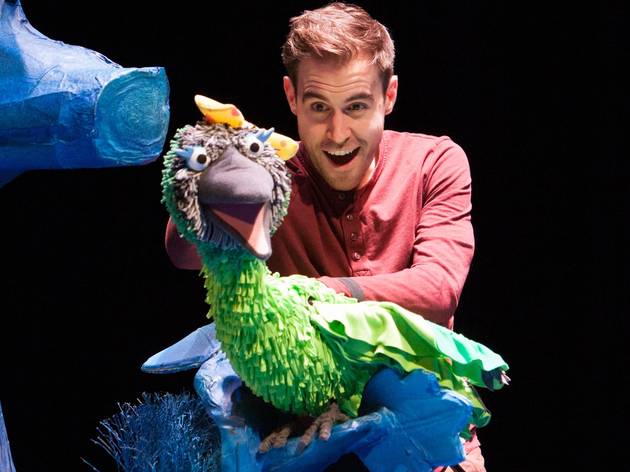 1/4
© Helen Warner
Daniel Foxsmith (Bird-Dragon) in 'Room on the Broom'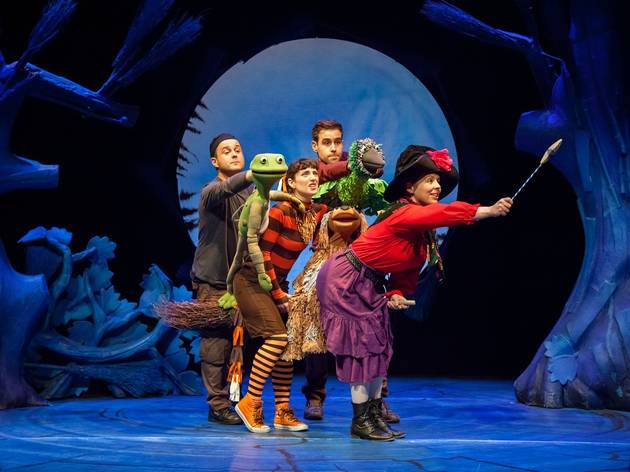 2/4
© Helen Warner
The cast of 'Room on the Broom'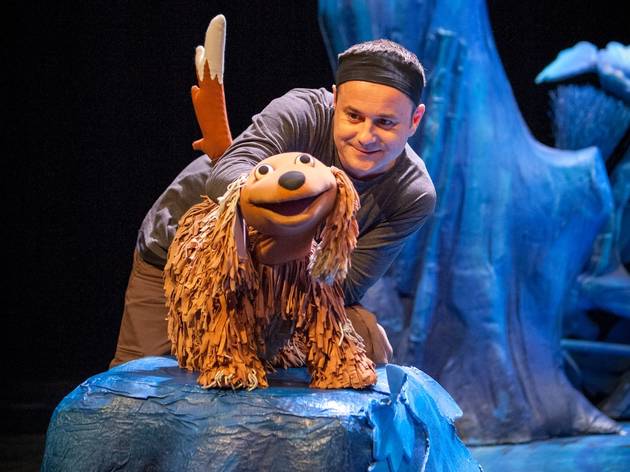 3/4
Helen Warner
David Garrud (Dog-Frog) in 'Room on the Broom'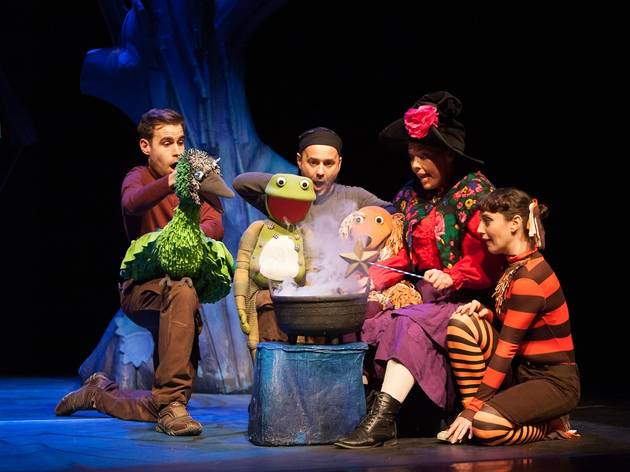 4/4
© Helen Warner
The cast of 'Room on the Broom'
Tall Stories's adaptation of Julia Donaldson and Axel Scheffer's best-selling kids book arrives in the West End for Christmas.
Tall Stories's production of 'Room on the Broom' runs in the Lyric Theatre over Christmas until Jan 11 2015. It then transfers to the Rose Theatre Kingston from Feb 17.
'Room on the Broom' is one of the growing stable of books by children's writers Julia Donaldson and Axel Scheffler that have been adapted for the stage. But its plot is probably the 'Gruffalo' authors's weakest in terms of theatrical narrative, resulting in an entertaining but not wholly successful performance.
There are fun moments in abundance, including an amusing opening scene in which a group of campers who are spending the night in a forest are kept awake by one of the company's snoring, whilst the later appearance of a disco-dancing dragon is hilarious.
Clever lyrics and energetic performances from the puppets in the show also ensured that chuckles were never far away. But the piece suffered from a lack of focus and over-fussy direction which made the plot difficult to follow at times.
Throwaway lines and asides that most young children wouldn't have been able to follow meant that the show had difficulty maintaining the audience's attention. It's a shame, because the actors were obviously working hard to keep the momentum going, but it never felt as if they were fully in command of the show.
Find more family Christmas shows in London