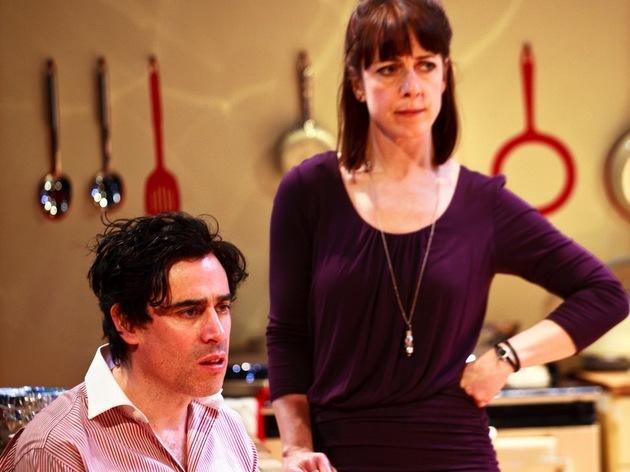 1/5
© Simon Annand
Stephen Mangan (Adam) and Claudie Blakley (Sheena)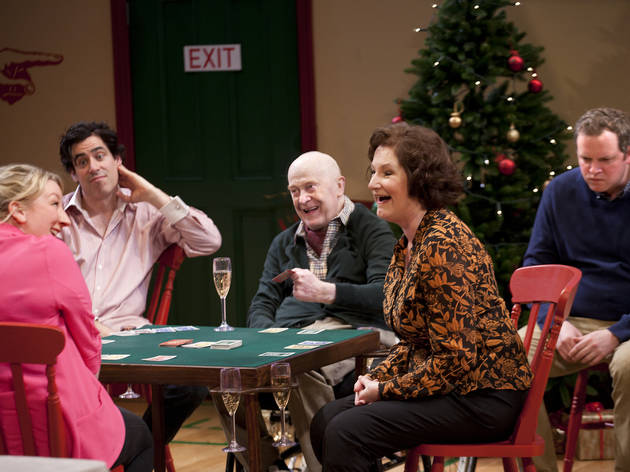 2/5
© Simon Annand
Maggie Service (Carrie), Stephen Mangan (Adam), John Rogan (Francis), Deborah Findlay (Edith) and Miles Jupp (Matthew)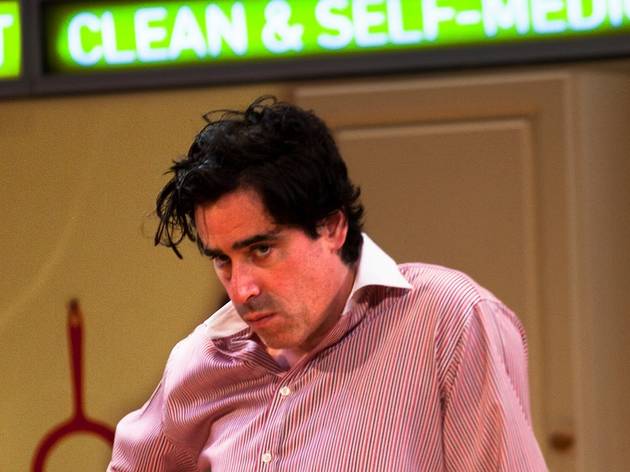 3/5
© Simon Annand
Stephen Mangan (Adam)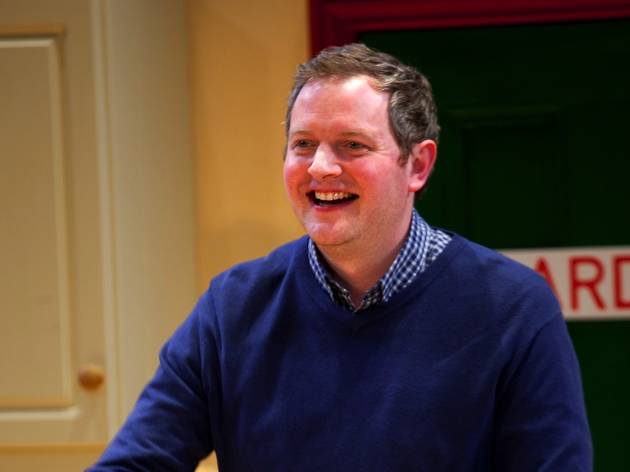 4/5
© Simon Annand
Miles Jupp (Matthew)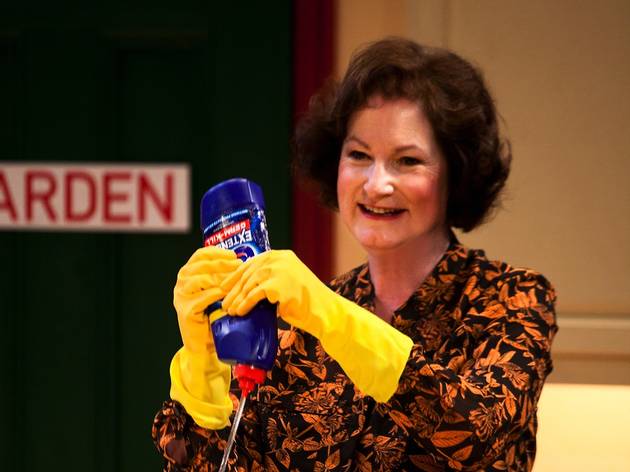 5/5
© Simon Annand
Deborah Findlay (Edith)
Time Out says
Stephen Mangan heads up a new comedy about a chaotic family.
Plays cannot live by rules alone, but Sam Holcroft makes a good go of trying in her suburban comedy of manners. It's about a mildly dysfunctional, moderately posh family who attempt to contain their Christmas day conflicts by adhering to a strict set of rules. The matriarch of the family, Deborah Findlay, has a long list of rules including a ban on talk of 'sex, death and global warming'. She concludes that 'if you can't say anything nice, don't say anything at all'.

The battle lines are drawn on Chloe Lamford's set which is a cross between a basketball court and a board game – with scorecard overhead listing characters, foibles and, eventually, the scores. Miles Jupp as the successful lawyer has to sit down and eat to lie about his venal secrets, while Maggie Service as his extravagantly effusive new girlfriend has to stand up to tell toe-curling jokes. Then along comes Stephen Mangan, who puts on silly accents to mobilise the sarcasm born of his failing marriage to Claudie Blakley as the mother of their daughter who suffers various psychosomatic conditions.

Marianne Elliott's production sees to it that the plot thickens in the second half with the arrival of John Rogan as the wheelchair-bound patriarch. Rogan is perhaps the saviour and certainly the catalyst of the play, with the twinkle in his eye recalling exploits of his sexual prime. But Mangan is a solid stage presence locked in an end of tether grin at Blakley as his fuming boozing wife. Meanwhile, Service is a galumphing gaffe artist and Jupp a cringing mother's boy, while Findlay scrubs and cleans for Middle England in an effort to stay calm - before it all ends a food fight (watch out front rows).
The trouble is that all the rules are an artificial device imposed by the author and as the show goes on, they feel increasingly like an Ayckbournish contrivance. No problem with Ayckbourn, but it's all a bit formulaic and old hat.
Details
Best selling Time Out Offers