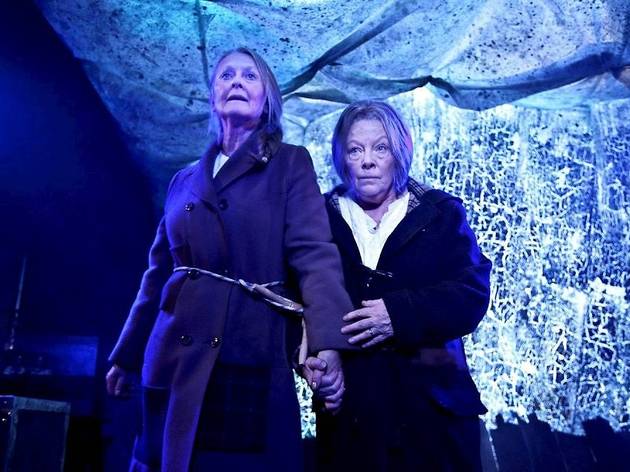 Welsh mist descends too often on Tim Price's play about isolated twin sisters battling with old age. Imogen Stubbs stars as the daughter of one of the old girls, who joins the pair following her aunt's failed attempt to end her life to avoid the debilitating effects of a terminal brain tumour.
The daughter has her own issues – chiefly the OCD that makes her wear plastic gloves – and we are treated to kooky eccentricity before the action turns mildly violent.
Drawing on maritime legend, the story could have made a good Celtic folk tale, but Price attempts something more 'poetical': dramatic suspense is replaced by characters playing games with each other (cards, hopscotch and 'Guess Who') and dialogue is quaintly quilted with Welsh language, while a running joke casts Haverfordwest as the Manhattan of provincial Pembrokeshire.
The opening play in the Donmar Warehouse's second Trafalgar-based drive to promote new directors, Hamish Pirie's production is immaculate down to the mismatching bed linen. Chloe Lamford's design makes the most of the tiny stage with a crumpled canopy alternately simulating the feel of a country cottage and a subterranean cave. Angular lighting gets under your eyelids like winter sun, while dry ice completes the nostalgic atmosphere.
But the strength of the play lies in the character of the Aunt played with an oaky accent by Anna Calder-Marshall. Stubbs is hugely intense, flashing eyes searching faces for answers – but her professionalism doesn't disguise a likeably rambling but foggy drama.