Heads up! We're working hard to be accurate – but these are unusual times, so please always check before heading out.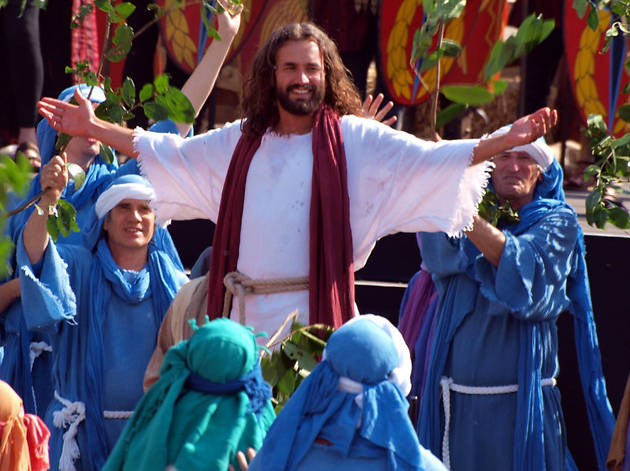 Seven things you didn't know about London's very own Jesus
Every Easter, James Burke-Dunsmore stars as Jesus in a colossal dramatic recreation of the Resurrection in Trafalgar Square. To celebrate his twentieth performance, he tells us what it takes to play the son of God
1. He weaves his own crown of thorns
'I've been playing Jesus for 20 years now. It is rare for an actor to play the same role for so long, but I make my own crown of thorns each time, as a reminder that every performance is different and special – I'm not just getting the same old hat off the peg.'
2. When he says he's played Jesus a lot of times, he's not joking
'I work all year round, and in all I've played over 60 different versions of Jesus's story. It's my life's work. Each time, I'm constantly going back to the gospels and coming up with new interpretations: we've got a story that's been told for 2000 years and still we haven't got to the bottom of it.'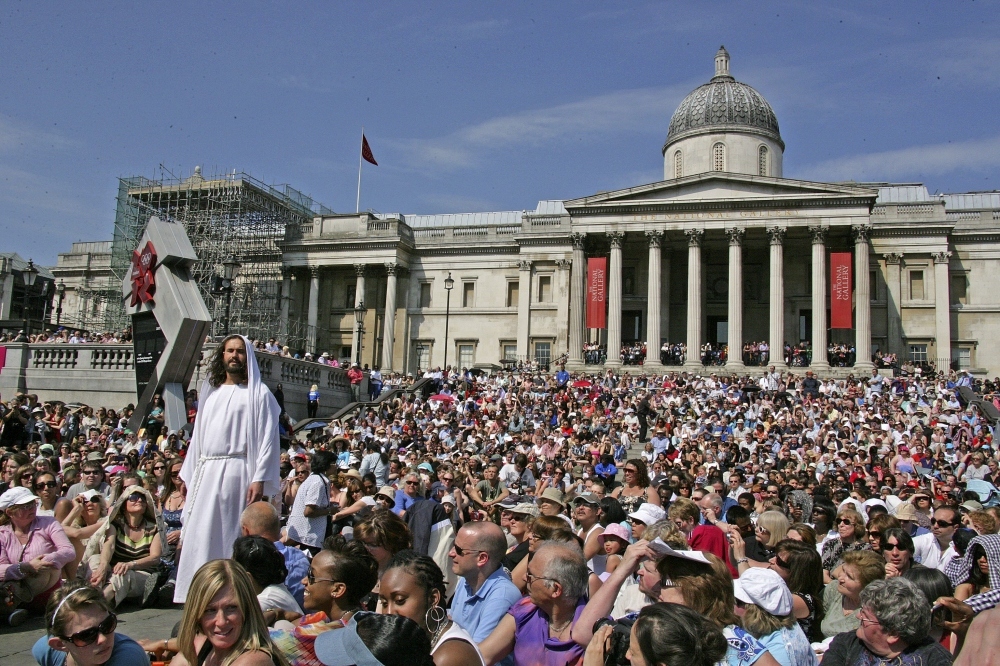 3. He gets recognised everywhere he goes
'On the tube, in a pub, in the street… pretty much every day I'm in London people will make reference to Jesus at some point. Like if I'm getting off a bus, someone will say "Ooh, make way for jesus."'
4. Sometimes it gets a bit spiritual
'Some people have been brought to tears, or to their knees, or to exhilarated laughter, just from having me stand near them. I've stood in a queue at the chemist and felt a young woman with a baby on her hip hold on to me. She apologised, but she just said 'I've never been to church, but I just feel like I'm standing next to Jesus'. I don't pretend to understand exactly what happened there, but something in a really primeval way had reached out and spoken to her. She was having this really powerful reaction while I was queueing to buy insoles for my trainers.'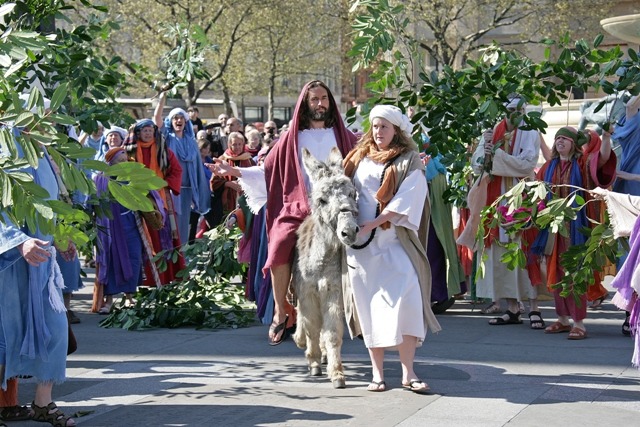 5. He auditioned to play – you guessed it – Jesus in 'Ben Hur'
'In 24 years I've only been to two auditions – it's all by invitation. But one day a friend at lunch was talking about 'Ben Hur' and said they'd need a Jesus. So I rang them up and said: "I hear you're looking for Jesus. Erm, I've done it a few times, shall we meet?" I walked up the stairs and on the landing there was this row of men just sitting there. All I heard when I came in was "Oh, bugger." One guy was so miserable he couldn't look at me. He said: "My wife told me that if I don't get this part, I have to give up acting, and you've turned up."'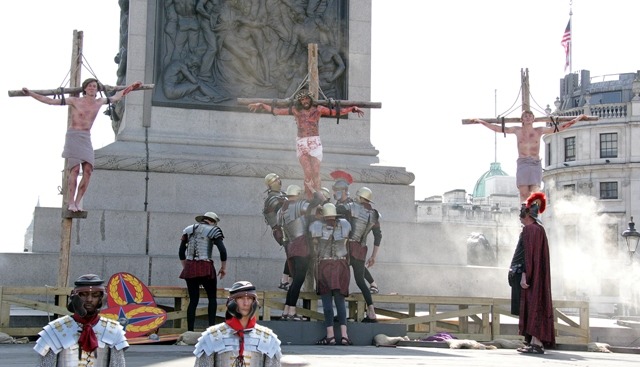 6. He plays biblical baby-killer King Herod at Christmas
'20-odd years ago I was rehearsing as Macbeth and Jesus at the same time, and I thought that was weird. I really had the most amazing dreams. One day I'm rehearsing Macbeth, the darkest character Shakespeare came up with, and then I'm playing the light of the world the next day. But playing Herod and Jesus was a whole new level, it wasn't easy switching between roles.'
7. He's an expert at working with children and animals
'The first time I played Jesus, I rode in on April the donkey. She was older than me, which was a bit daunting, but she was really sprightly. My triumphal entry was down a grassy slope and for some reason she decided to gallop down the hill. We've seen representations of Jesus riding on a peaceful beast of burden – it wasn't like that, but it was great fun. Lovely April. At Trafalgar Square this year we'll have donkeys, doves, children – they're little animals, too.'
'The Passion of Jesus' takes place at Trafalgar Square, Friday 19 April, at midday and 3.15pm.
Not feeling holy? Find more things to do over Easter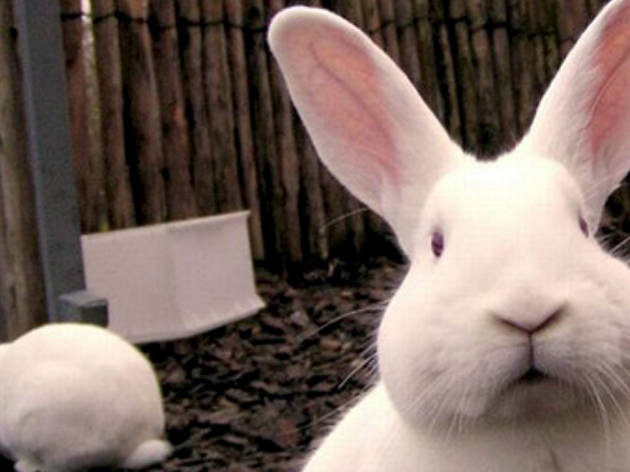 Whether you plan to hunt eggs, party all weekend or stuff your face with chocs, get cracking with your Easter plans now.