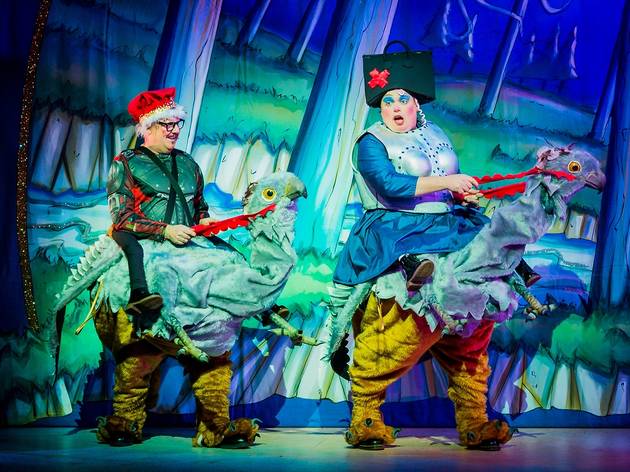 1/11
© Robert Workman
Tony Whittle and Gavin Spokes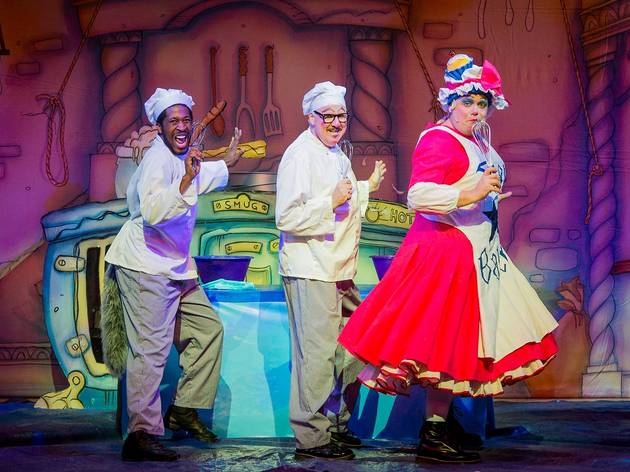 2/11
© Robert Workman
Darren Hart, Tony Whittle and Gavin Spokes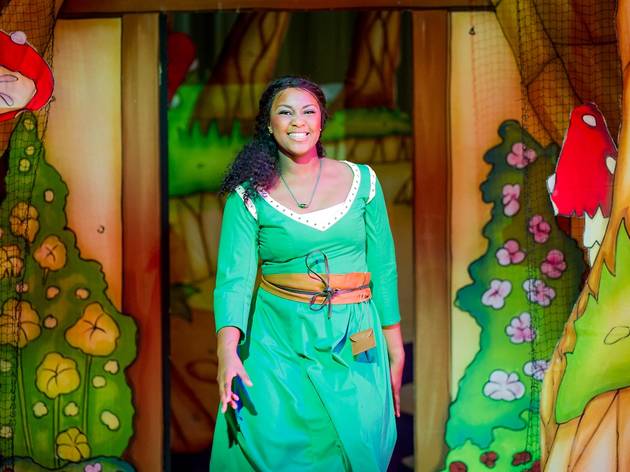 3/11
© Robert Workman
Alexia Khadime as Sleeping Beauty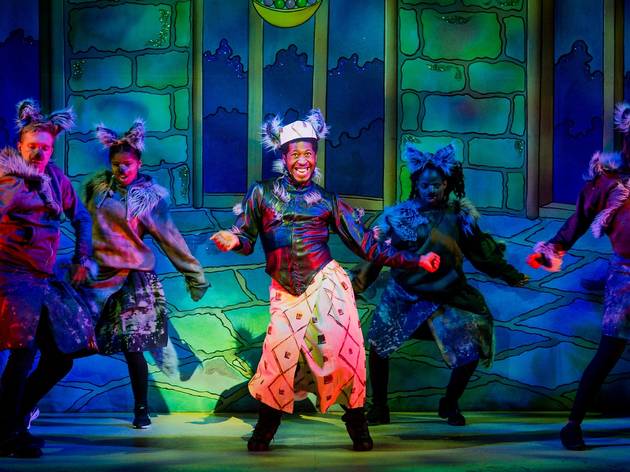 4/11
© Robert Workman
Darren Hart as Ikoboo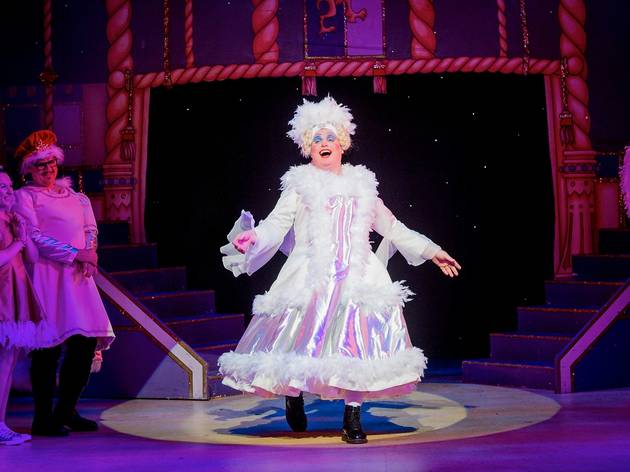 5/11
© Robert Workman
Gavin Spokes as Dame Nanny Nora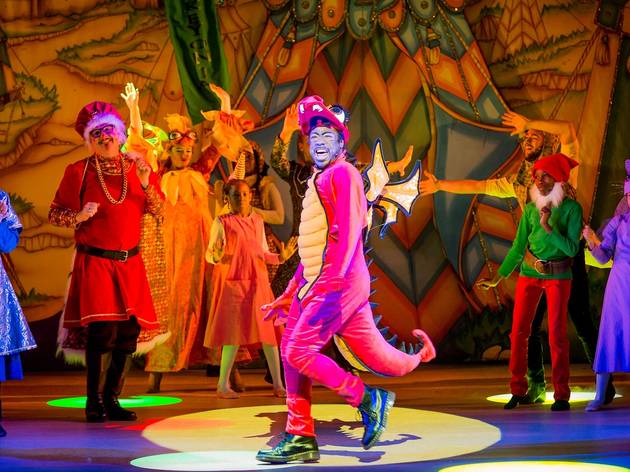 6/11
© Robert Workman
Kat B as Denzil the Dragon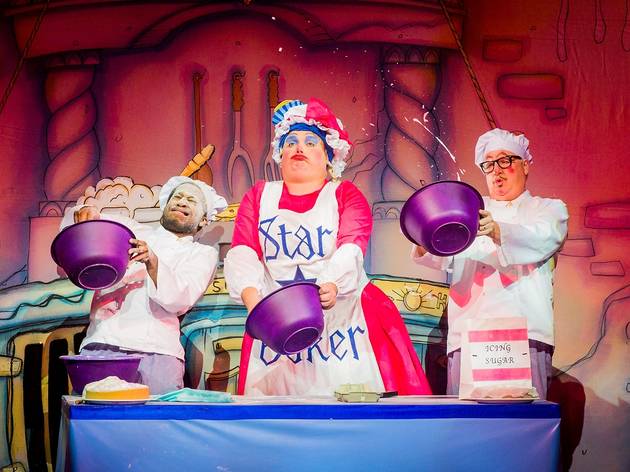 7/11
© Robert Workman
Darren Hart, Gavin Spokes and Tony Whittle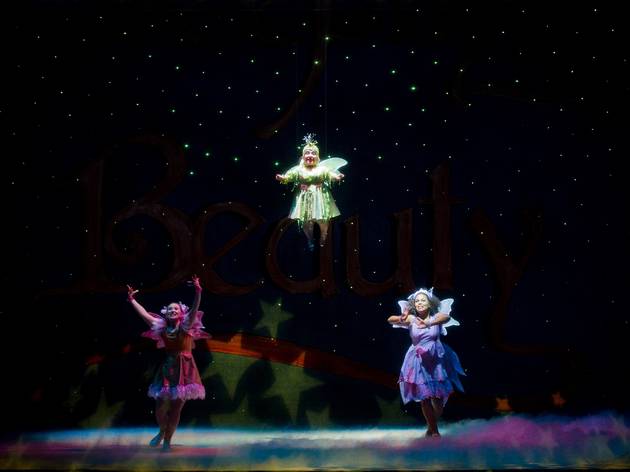 8/11
© Robert Workman
Kiruna Stamell, Georgia Oldman and Sharon Ballard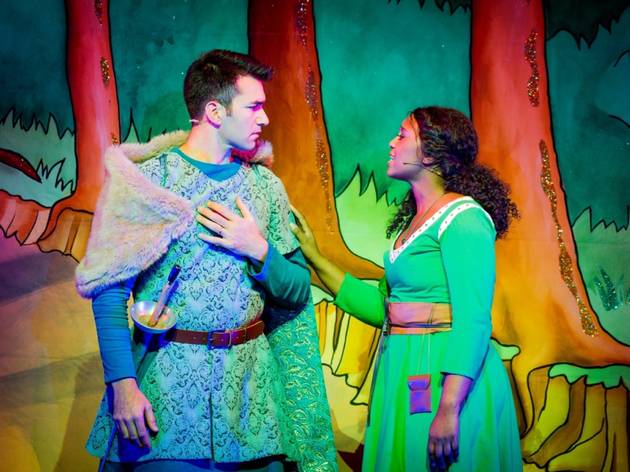 9/11
© Robert Workman
Wayne Perrey and Alexia Khadime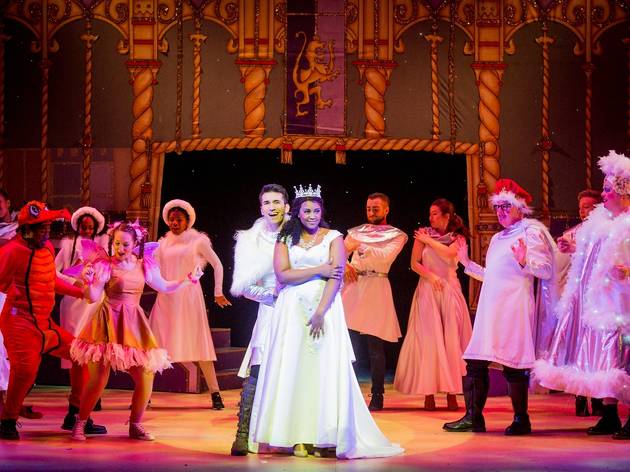 10/11
© Robert Workman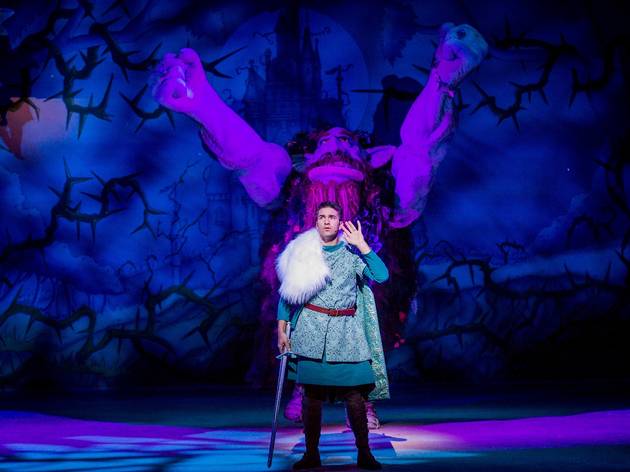 11/11
© Robert Workman
Wayne Perrey
Time Out says
Friendly warning! We're working hard to be accurate. But these are unusual times, so please check that events are still happening.
London's best panto has a laugh at Brexit Briatin
If you needed further evidence that London can rise above the general shitshow that is 2016, get yourself down to Hackney Empire, pronto.
'Sleeping Beauty' is not a satirical drama about Brexit Britain - it is a panto that will delight audiences young and old with a raucous retelling of the popular fairytale. But creators Susie McKenna and Steve Edis know the anarchic, rapid response possibility of the art form, and it's the first show I've seen to have the nads to really pile into the depressing absurdities of this year, most specifically in a very, very funny song called 'Never Ask the People What They Want' that's about as cathartic as it gets. (Or it is until the bit where Gavin Spokes's Dame Nanny Nora comes on in what I will only describe as a frock with a very special flag on it, which caused most of the adult audience to lose their collective shit).
Pisstake political references persistently pep up the plot, but that's obviously only part of it. This 'Sleeping Beauty' concerns Princess Tahlia (Alexia Khadime) of the magical kingdom of Hackneytopia as she comes of age and must negotiate the malevolent fairy Carabosse (Sharon D Clarke) and the love of Prince Gabriel, the dishy heir to dreary Westminsteria, where 'magicals' - such as her dragon pal Denzil (Kat B) - are forbidden. Messages of tolerance, racial harmony and an unexpected feminist twist all bubble away, but it's less political correctness gone mad, more a cheeky reaffirmation of London values.
Spokes doesn't have the lungs of regular Hackney dame Clive Rowe (who apparently doesn't 'do' 'Sleeping Beauty'), but he's great fun, while Clarke easily compensates in the vocal firepower stakes. There's all the usual fun: a slop scene; a black light scene; a couple of giant puppet monsters; the all-important reading out of audience birthdays. And I was particularly taken with the fact the first song was a rewrite of the title track of 'Hamilton', a year before the visionary musical opens over here.
Fun for all the family, yes. But also the gutsiest show of the season.
Details