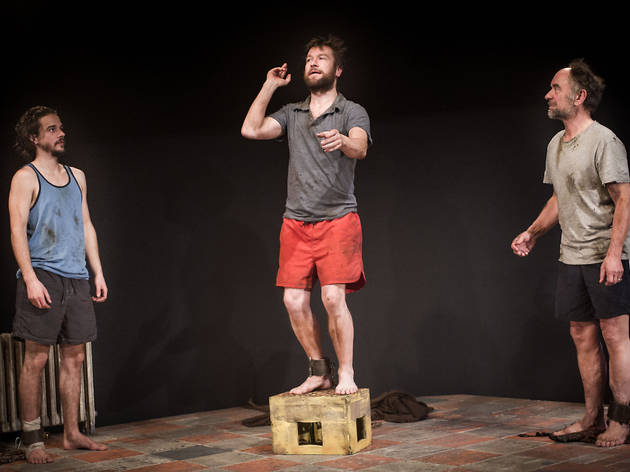 Frank McGuinness's 1992 play was written in response to the Terry Waite kidnapping, and concerns an Englishman, an Irishman and an American who find themselves abducted in Lebanon by unnamed Arab parties. Shackled to the wall of a basement, isolated from their captors, they can only sit, wait and try to stop each other going insane.
It remains a meaty, absurd, poignant black comedy about human resilience. Billy Carter gives a superb performance as Dublin-born journalist Edward: part abrasive loon, part selfless cheerleader, he'll either send the other two mad or prove their saviour.
Nonetheless, Jessica Swale's production didn't quite work for me. Despite some nifty scene change business, it's a very orthodox affair, with none of the invention of Red Handed's recent 'The Belle's Stratagem'. Our relationship with the Middle East has changed significantly in 20 years, but this feels very clearly locked in a pre-9/11, pre-Guantanamo Bay world of shadowy Eastern abductors and innocent Western abductees. In the age of extraordinary rendition I wonder if this play could perhaps have had more to say.