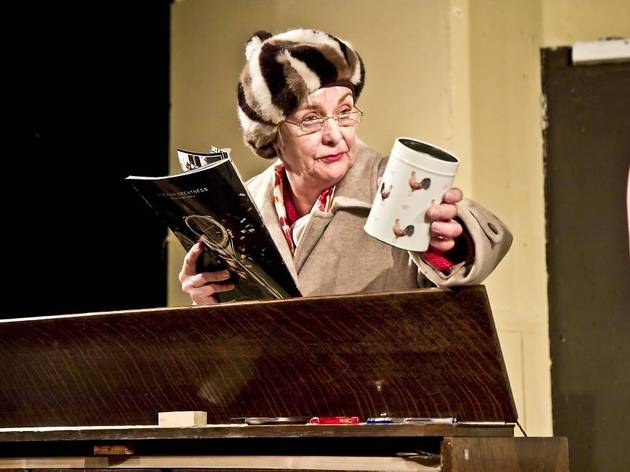 'Tap, teeth and tits!' exhorts Mavis, the teacher of an amateur dance class in this ever-popular play by Richard Harris. Overcoming various problems and an absence of real talent, her plucky no-hopers oblige, to supply a happy ending to a piece that is unashamedly feelgood.
Harris attended rehearsals of this revival by director and choreographer David Ball to update his 1980s dialogue. But this remains a likeably simple show whose strength lies in its affectionate portrayal of comic types – the brassy blonde, the posh busybody, the shy, lone bloke – and Ball makes the most of it.
Karen Burton is funniest as gawky Dorothy, knickers hanging out of her leotard. And Barbara King is quietly touching as Mavis, who knows professional stage success has passed her by. Seeing these lame ducks shape up into twinkle-toed tappers still lifts the spirits.