'Summer and Smoke' review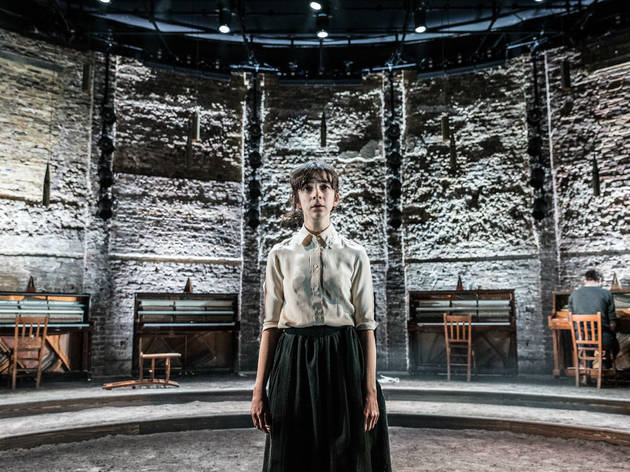 1/10
© Marc Brenner
Patsy Ferran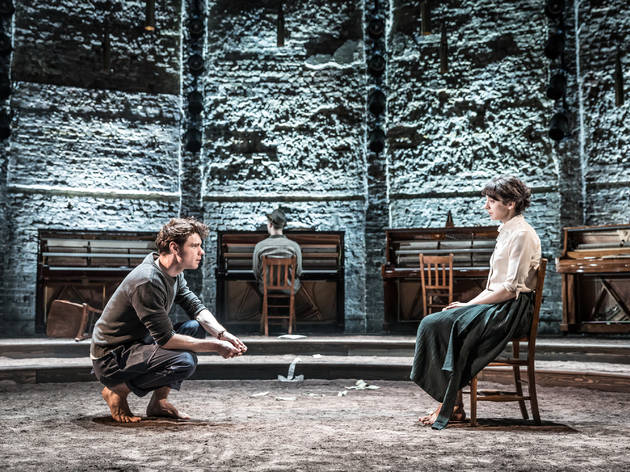 2/10
© Marc Brenner
Matthew Needham (John Buchanan) and Patsy Ferran (Alma)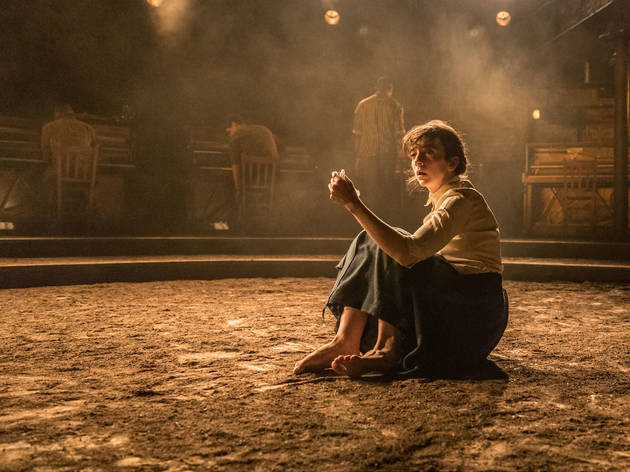 3/10
© Marc Brenner
Patsy Ferran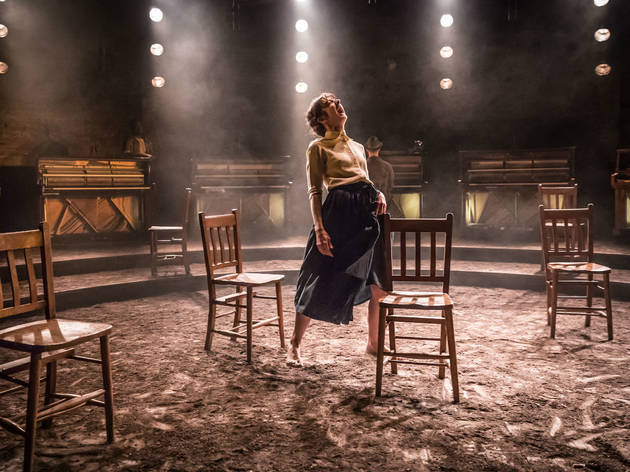 4/10
© Marc Brenner
Patsy Ferran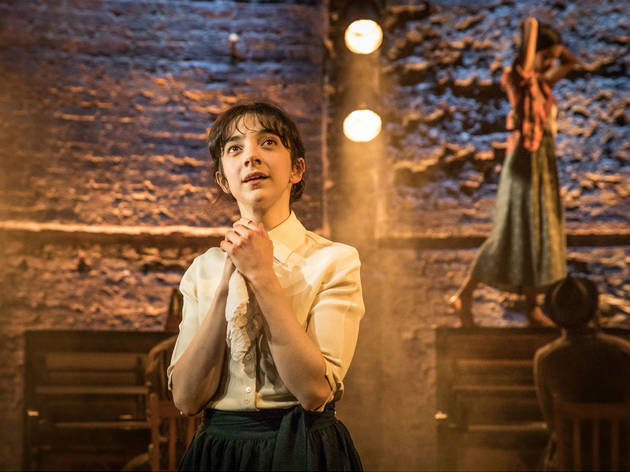 5/10
© Marc Brenner
Patsy Ferran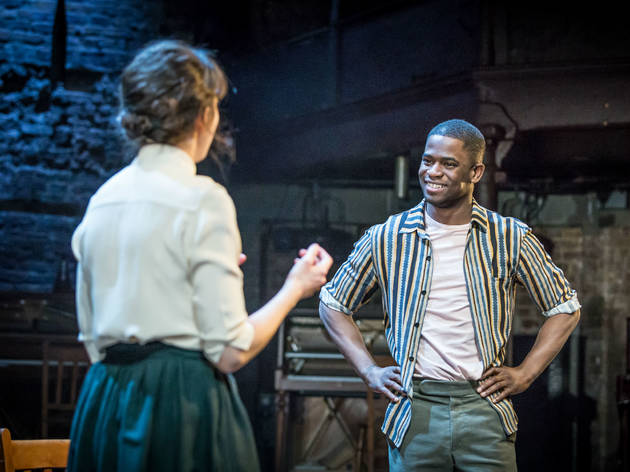 6/10
© Marc Brenner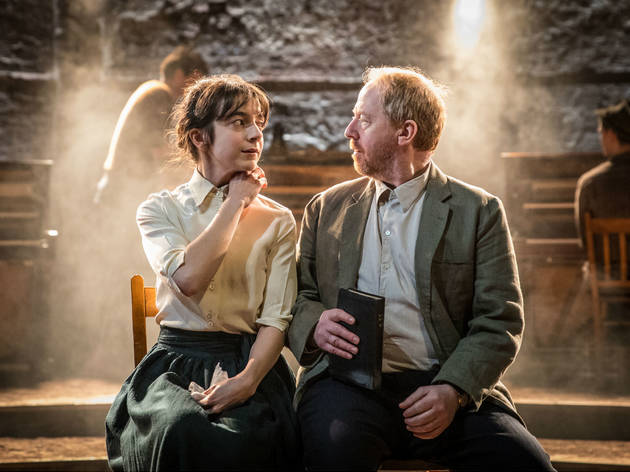 7/10
© Marc Brenner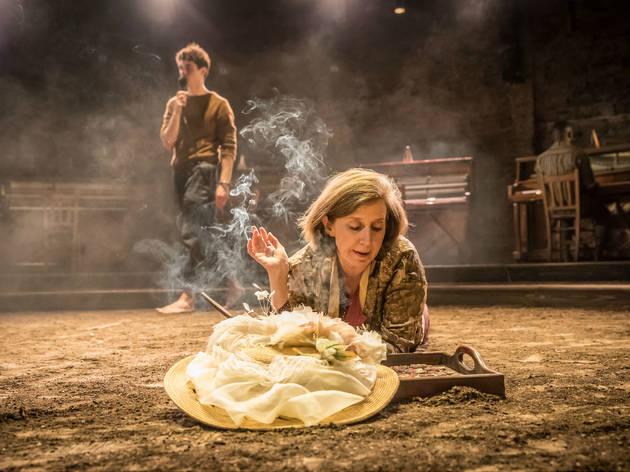 8/10
© Marc Brenner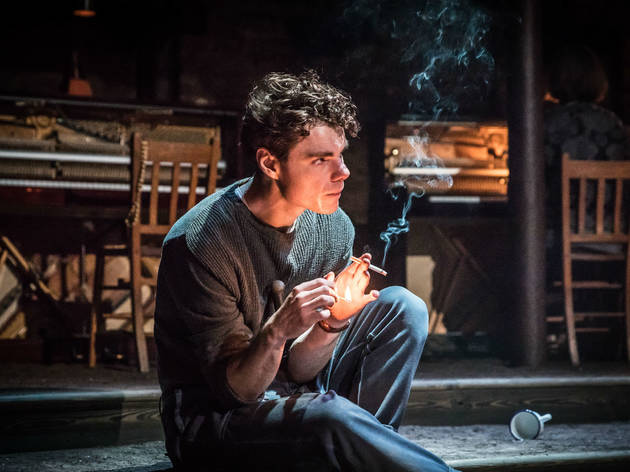 9/10
© Marc Brenner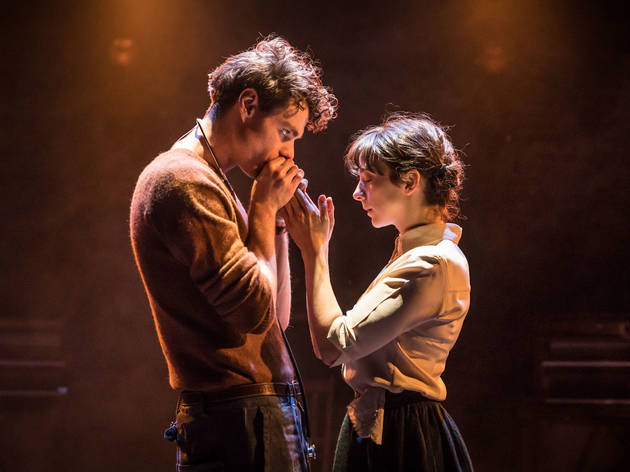 10/10
© Marc Brenner
Patsy Ferran gives another remarkable turn in this virtuosically staged Tennessee Williams play
This review is from the Almeida Theate in March. 'Summer and Smoke' will transfer to the Duke of York's Theatre in November
No phrase in the English language is calculated to strike quite as much fear into the heart as 'a rarely performed Tennessee Williams play'. But while the prolific American giant indubitably left a lot of crap behind alongside his famous stuff, 'Summer and Smoke' is a little different. A flop on its 1948 Broadway debut, it ended up becoming the first great Off-Broadway hit upon its first revival in 1952.
It's never really taken off here, mind, but that'll change with this stunning production, which must go down as a milestone in the careers of its two brightest stars: director Rebecca Frecknall and lead Patsy Ferran.
The staging concept Frecknall and designer Tom Scutt have hit upon is both brilliant and simple. A crescent of nine bar-room pianos is arranged by the bare Almeida wall. Sometimes they're played by the cast melodiously, other times in a frenzied symphony; often there's just a solitary player, or none. Beyond that, there is no set apart from a couple of mic stands. 'Summer and Smoke' is not explicitly one of Williams's memory plays, but Frecknall's superlative impressionistic staging gives it the air of some incandescent fever dream.
The story concerns nervy minister's daughter Alma (Ferran) and her complicated emotional entanglement with John (Matthew Needham), the dissolute doctor's son next door (in a further dreamy flourish that nods to their entwining, both of their fathers are played by the excellent Forbes Masson).
Fresh from anchoring the Royal Court's very different 'My Mum's A Twat', Ferran doesn't play Alma as a typical Williams heroine, doomed or deluded, but an ambivalent, almost modern young lady, whose shyness and nerves are something she can understand, comprehend, even transcend, given time, thought and passion.
Ferran's range and detail is astonishing. There's a moment late on when Alma pops a pill for her anxiety, probably ill-advisedly, and the drama that plays out on Ferran's face in a few short seconds – relief, resignation, wistfulness, a wilful detachment from herself – is more than many actors pack into a career.
Needham's John, by contrast, is the brooding, promiscuous bad boy who seems far more worldly than Alma. But he remains strangely helpless next to her, unable to resist girls, booze, gambling. Even when his father's dramatic death – achieved in another bit of virtuosic stage craft – sets him on a straighter course, he is still fundamentally adrift. Life has in many ways worked out better for him than for Alma, and yet he never seems to be the master of his own destiny.
The play ends with a curious coda of a scene in which Alma – blissed out – falls in with a nervous young salesman (in this staging the final piano player, who has had his back to us for much of the show). Even Williams's best plays tend not to be subtle, and certainly the end could be interpreted as implying Alma is about to enter a tragic decline. But that's too trite for this bold and questioning production, and Ferran's detailed and caring performance. Frecknall's 'Summer and Smoke' ends less with a sense of doom, more with the feeling that the fever has finally broken, as Alma steps into a future that is entirely her own.
Venue name:
Duke of York's Theatre
Contact:
Address:
St Martin's Lane
London
WC2N 4BG

Transport:
Tube: Leicester Square
Price:
£10-£39.50. Runs 2hr 40min