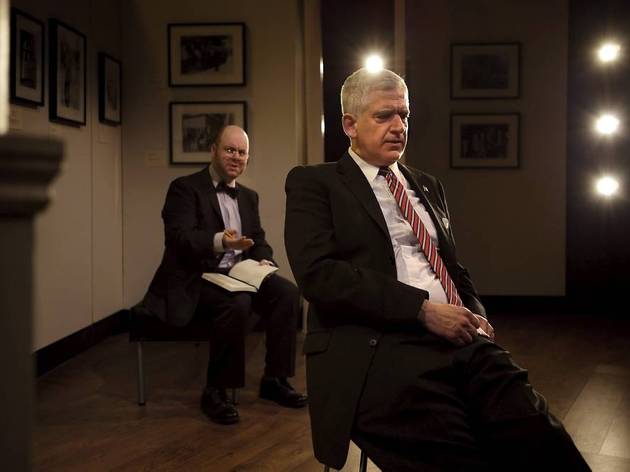 Time Out says
A once-rich businessman turns to his son to ask him for his bus fare; a dentist reduced to selling flowers on the subway seeks a kiss from a prostitute; a young composer courts his wealthy neighbour in the hope of moving into her apartment. These are some of the touching vignettes in Arthur Miller's 1980 play based on Studs Terkel's book 'Hard Times', an oral history of the Great Depression.
Director Phil Willmott's rare revival is timely: the parallels with our own situation are numerous and disturbing. His decision to set the production in the present day, at a bankers' private view of Depression-era photographs, is clearly intended to highlight these parallels.
The cast of 12 slip impressively between the play's 37 characters, and there are some fine performances – particularly from Christopher Heyward and David Ellis, who injects some much-needed humour.
But Issy van Randwyck is disappointingly overwrought as the impoverished, musical-loving Rose Baum; the symbolism of the production's present-day setting feels heavy-handed, and the play's fragmentary, juddering pace is a reminder of why it is so rarely performed.
Details