The Complete World of Sports (Abridged)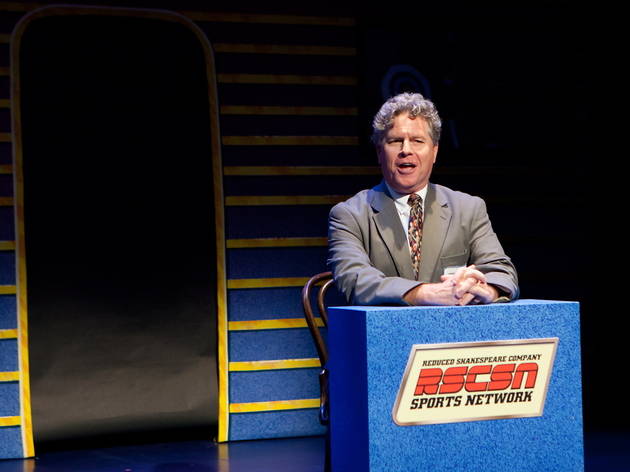 Time Out says
There's nothing that cannot be reduced, traduced or travestied by the Reduced Shakespeare Company. Since 1981, they have spoofed and condensed Shakespeare, the Bible, American history and much more. Now, cashing in on the Olympics, it's the turn of the history of sport to be treated to their revue-style capering.
You don't need to be sport-mad to enjoy it, and it won't help. This is a world where George Foreman is interchangeable with George Formby – and if you've never heard of either, the American line-up of Reed Martin, Matt Rippy and Austin Tichenor deliver too fast for it matter.
The sports in the mix range from 'extreme ironing' to 'South American long distance drug running' and climax with the Olympics. It's all served up with super-corny gags, including one about what Australians use for knickers (answer: 'down undies').
You've got to hand it to these three old boys, though: they know how to work a crowd. Genuine affection does build between stage and audience – but you've just got to pray they don't take their Scottish accents, heard in a feeble golf sketch, anywhere north of Berwick-upon-Tweed.
The set is a (reduced) TV studio and much material is based on the universal foolishness of sports broadcasting (the nerd, the monosyllabic pro and 'telegenic' half-wit). There are one or two songs that could grace a student medical revue, but there is no smut or expletives so it's safe for Aunt Sally. Safe, though, is a generous description for a dated old franchise that's gone well beyond extra time.
Details
Users say