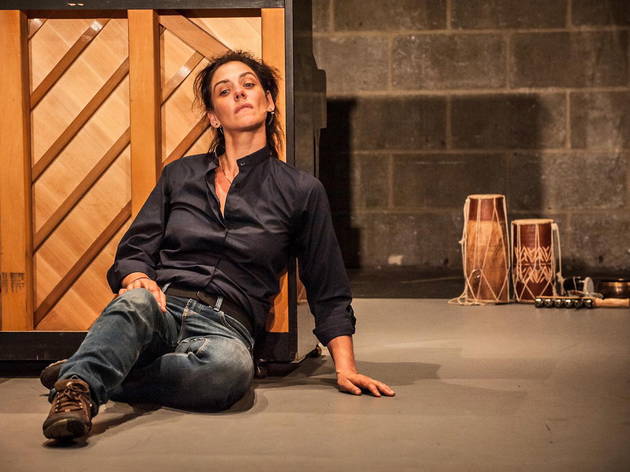 1/5
© Steven Cummiskey
'The Events'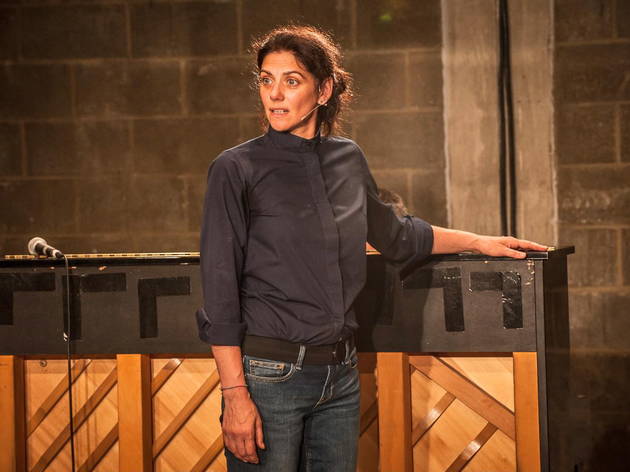 2/5
© Stephen Cummiskey
'The Events'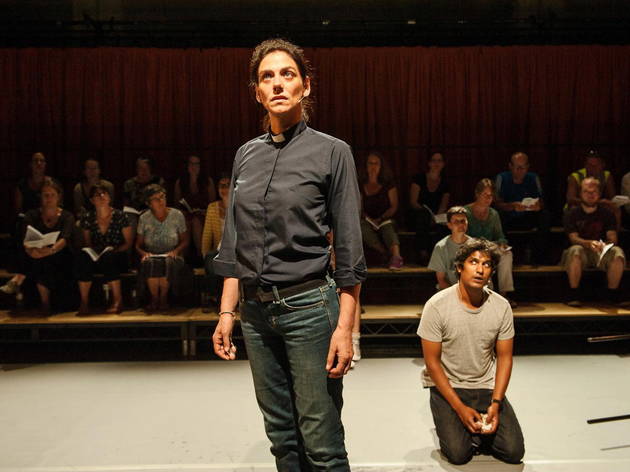 3/5
© Stephen Cummiskey
'The Events'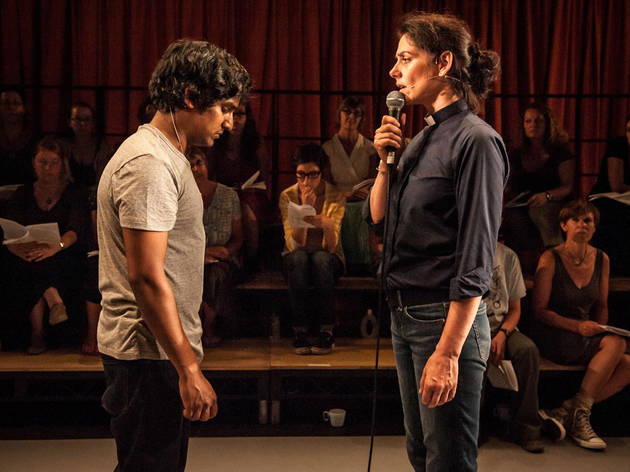 4/5
© Stephen Cummiskey
'The Events'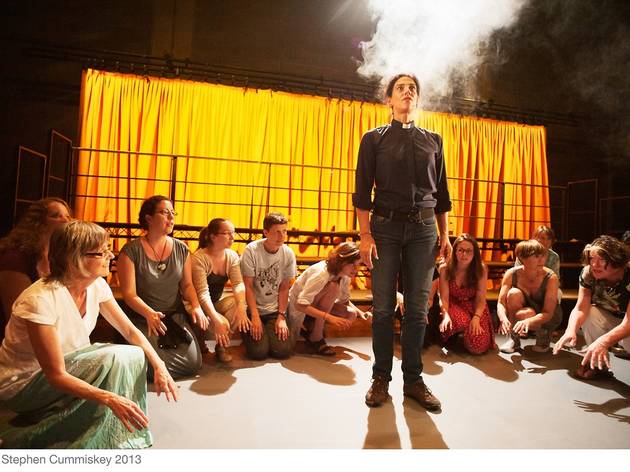 5/5
© Stephen Cummsikey
The Events by David Greig
This is a review of the show's run in 2013 at the Young Vic.
Ever been unlucky enough to catch one of those grim Radio 4 dramas about, say, a learning-disabled couple who are evicted on the day they're both diagnosed with bowel cancer? This Edinburgh Fringe hit about a lesbian priest whose community choir is mown down by a gun-toting racist comes from the same liberal news agenda, where the characters don't just have issues: they are issues. But it's anything but depressing: thanks to a magnificent original concept by playwright David Greig, who stages his interrogation of the events and their perpetrator against uplifting music, contributed by a different community choir every night.
No writer can touch gritty Scotsman Greig when it comes to working with music. He takes tough, shambolic crazy stories and makes them sing like punchdrunk lovers. His previous form includes a wild dance with the devil in a shit karaoke pub ('The Strange Undoing of Prudencia Hart') and a cynical musical-built-for-two ('Midsummer') – plus the adaptation of West End smash 'Charlie and the Chocolate Factory'.
This tougher duelogue between priest Claire (a warm, anguished Neve McIntosh) and The Boy (Rudi Dharmalingam) is clever and challenging. But it doesn't pack a knuckleduster to your heart. That's because the Brechtian frame of the play – in which Dharmalingam plays everyone from Claire's lover to her would-be murderer, and the nature of the 'events' slide, echoing everything from 7/7 to Anders Breivik – is alienating. And partly because Ramin Gray's show will change every night depending on how the actors gel with the choir, and how high the music punches. On the night I saw it, it was a near miss. But this 90-minute Fringe hit is still a must-see for anyone who wants cutting edge contemporary drama in a small package.
By Caroline McGinn