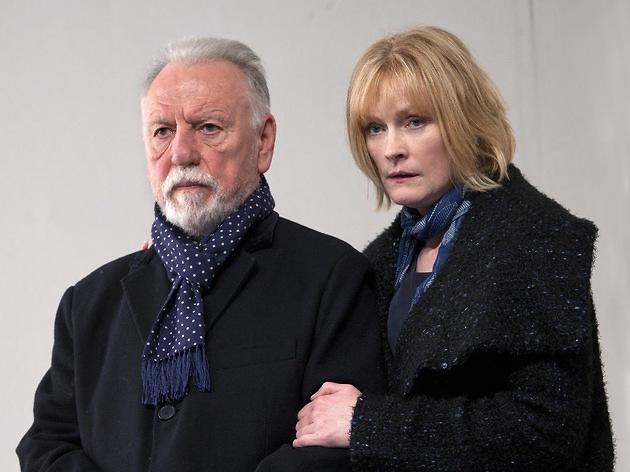 1/3
© Simon Annand
Claire Skinner (Anne) and Kenneth Cranham (Andre) in 'The Father'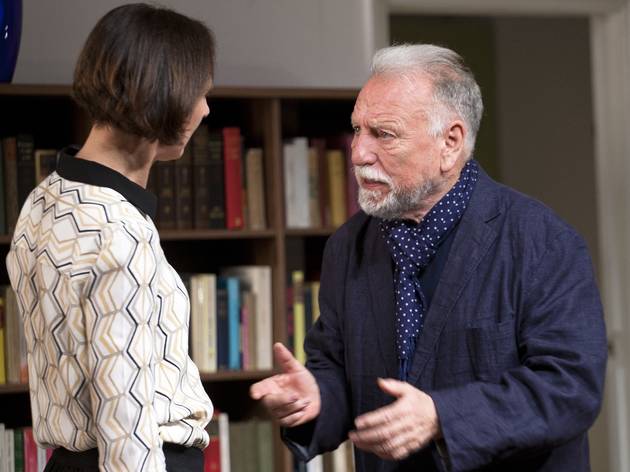 2/3
© Simon Annand
Rebecca Charles (Woman) and Kenneth Cranham (Andre) in 'The Father'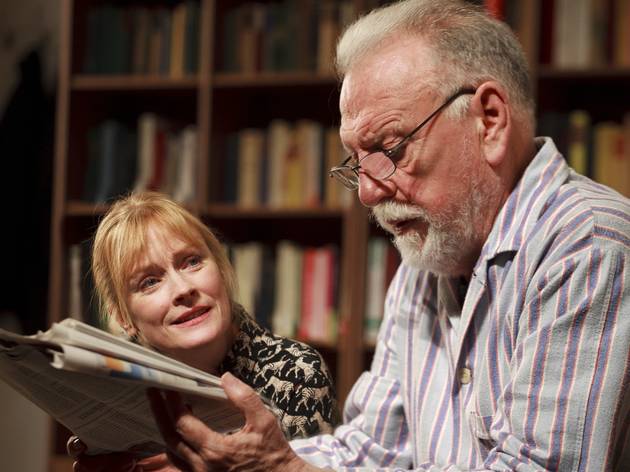 3/3
© Simon Annand
Claire Skinner (Anne) and Kenneth Cranham (Andre) in 'The Father'
Time Out says
Friendly warning! We're working hard to be accurate. But these are unusual times, so please check that events are still happening.
This slippery French drama gets a well-deserved English-language premiere
This review is of 'The Father's first West End run in October 2015. Kenneth Cranham returns with a new cast that includes Amanda Drew as Anne.
The sense of unease sets in quickly. You think you've got the essential information organised – the daughter, Anne, blonde, with a beauty that suggests both strength and fragility, is informing her father that she is moving to London to be with her lover Anton. The father, André, witty, gently larger than life, is clearly confused about a couple of issues – he cannot see why his daughter is at the end of her tether, nor why he is being accused of hitting someone. Clearly there has been some terrible misunderstanding.

Then the edges of the stage flare white, and the set itself blacks out. A piece of Bach plays crisply, and when the set comes into focus again, we are in the same room. A strange man is sitting with André. When André asks who he is, he informs him with understated menace that he lives in the flat. Further questioning reveals that his name is Pierre, and that he is married to André's daughter Anne.

Seized by confusion, André then smiles. In this strange game of life he has the upper hand, after all – in a moment it will be Pierre who is confused when he discovers Anne is going to leave him to live with Anton. Then Anne walks into the room - she is tall and dark and clearly has no intention of leaving anybody. What information are we to trust. Is this the real Anne, or was the Anne we saw five minutes ago the real Anne? The mind starts to spin round on itself.

Florian Zeller's brilliant play – here translated with venomous flare by Christopher Hampton – uses its structure to mimic the state of a mind deteriorating through dementia. Each scene is an elliptical extended snapshot – it seems to evoke a memory, but quickly the absurdist contradictions crowd in. At first the inconsistencies are funny – at one point, Kenneth Cranham's wonderful, drily sceptical André asserts to Kirsty Oswald's Laura that he has worked as a tap dancer, and performs a routine in his pyjamas. Describing his daughter Anne, with an edge of the cruelty that becomes more pronounced later, he complains, 'She never touches alcohol. That's why she's so sober.'

Miriam Buether's clever design at first looks like a parody of middle-class Ikea-smart minimalism, with its white walls, stylish red armchairs, and regimented bookcase. Yet as bits of furniture disappear from snapshot to snapshot, or turn up in the wrong place, we see how it is a metaphor for André's mind. As the play progresses we see how the love between him and Anne – the ever excellent Claire Skinner –is the only constant in André's life, yet the dementia is ravaging both of them. A startling and profoundly moving evening.
Details