Heads up! We're working hard to be accurate – but these are unusual times, so please always check before heading out.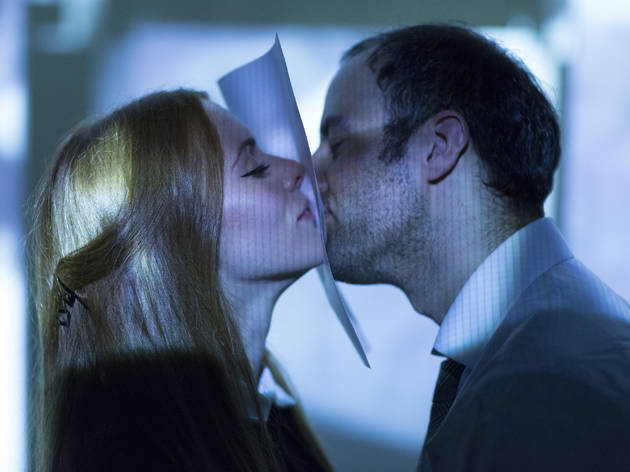 The Future For Beginners review
Summerhall
It's rare to hear an opera that revolves around question as mundane as who has just answered the phone, or how it was going in your data planning job.

But Liveartshow's 'The Future for Beginners' doesn't care about your preconceptions, or any of the usual opera rules. In this surreal but cute new show, one performer sings her (very capable) heart out – while her partner onstage talks just like the rest of us.

Hearing someone sing at full soprano tilt, entirely out of context, is mostly pleasant, pretty disconcerting. That's compounded by the fact that for most of the piece, the singing feels incidental and a little like a gimmick. All of which overshadows the story of two office workers, who fall for each other and decide to try to make sure they end up old and grey but still hopelessly and happily in love.

To attempt their crazy quest, they've decided they must plan the rest of their lives in minute detail - something that takes seven years of planning. Inevitably, though, somewhere in the process they lose day one, which changes every other day after that.

'The Future for Beginners' is a piece about unreachable things, hoping for too much and about what happens if you plan when you should be living. The use of opera singing does make sense in the end, although tying up that thread in the show's final moments is too late. This show is too wound up in its quirky premise, but it's a gentle charmer.
By Daisy Bowie-Sell

The latest Edinburgh Fringe theatre reviews