The Generation of Z review
Assembly George Square Theatre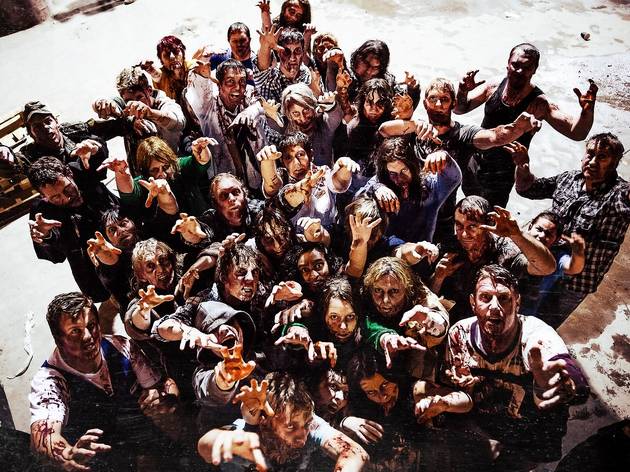 I'm not sure that being a theatre critic strictly speaking speaking qualifies me to appraise an interactive zombie-based survival game. But I did play quite a lot of 'Resident Evil' back in the day, and can confirm that 'The Generation of Z' – a Kiwi show that's come to the fringe as part of the wide-ranging New Zealand at Edinburgh Showcase – ticket the requisite boxes.
Shambling corpses lurching out of the shadows? Check. Burly marines with enormous guns shouting at you a lot? Yessir. Vague plot involving a shady international initiative with an acronymed name (in this case ARC) and the outbreak of a mysterious virus? Damn straight.
These sorts of shows, in which the audience is let loose in an immersive set where they're menaced by actors playing monsters and aided by actors playing good guys, have experienced a surge in popularity in recent times, but normally require a hearty commitment in terms of both money and time. 'Generation of Z' is rather more Fringe-friendly on both accounts, and all things considered it's not too bargain basement.
The opening set piece, in which a sweary crew of gruntingly butch marines sweeps into the zombie virus containment centre we're holed up in (actually a cordoned off corner of the university) to blow the crap out of some undead attackers is pretty impressive. And kudos to the design and special effects crew – we're not talking Punchdrunk levels of detail, but it's not tacky, and hard not to feel at least mildly imperilled when the guns start firing and the zombies start lurching.
Obviously the plot is garbage and the marine characters – who all have names like 'Moose' and 'Frosty' – barely muster a single dimension between them. But it's all quite exciting if you give yourself over to it. The real problem is the size of the audience: this feels like a show that would work best with an audience of about 20; here it's more like 100, presumably for financial reasons, and inevitably it leads to a lot of bottlenecks, tittering and tittering bottlenecks, which kind of diminishes the sense of danger. Still, a slightly compromised zombie apocalypse is still a zombie apocalypse.
By Andrzej Lukowski
The latest Edinburgh Fringe theatre reviews