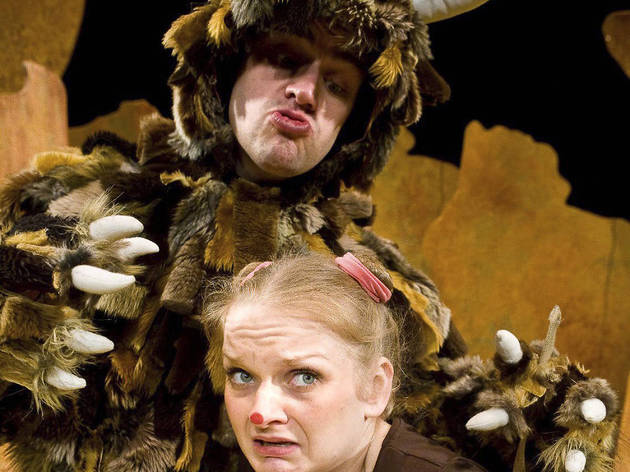 Tall Stories play it safe in their adaptation of Julia Donaldson and Axel Scheffler's bestseller, about a little mouse who strays into the deep dark woods looking for nuts and comes across something altogether stranger. The result is undeniably a crowd pleaser, but as theatre it is disappointingly bland.
A host of devices are rallied to transpose the picture book into a 50-minute production, with mixed results ranging from unfunny and self-conscious asides by the actors to the audience, to the rather weak song and dance routines.
More successful is the parade of hungry animals, including a mambo-dancing snake and Biggles-style owl, waiting to pounce on the mouse, that are created with comic verve and energy by Daniel Foxsmith and which really bring the show to life.
It's all perfectly enjoyable and the little ones happily chanted along in unison to the words, but there was a surprising lack of tension for a piece which hinges on the dramatic entrance of a huge and hairy monster. There must an imaginative way of translating these type of kids' books onto the stage – but this isn't it.