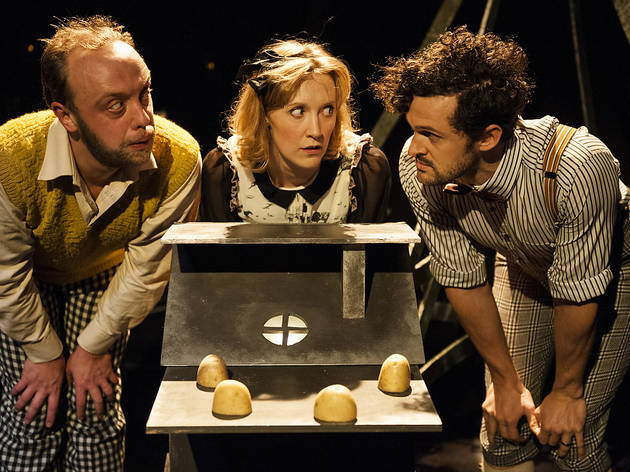 This production returns for a UK tour in December 2014. This review is of the show's 2012 run.
Amidst all the schmaltz of traditional Christmas shows it's easy to forget that there are other cultures who celebrate festivals at this time of year, but whose stories never get a look in on the mainstream stage.
In this context, Tall Stories's rollicking production of 'The Latke Who Couldn't Stop Screaming', an adaption of Lemony Snicket's book of the same name, feels positively radical.
A superb ensemble cast storms through this tale of loneliness and the search for belonging with much humour and pizazz, relating the Jewish story of Hanukkah through the experiences of a poor misunderstood latke (potato pancake traditionally eaten during the festival) and encompassing a band of acapella-singing fairy lights, a performing candy stick and a historical rendition of the Hanukkah story re-enacted by a troupe of leeks, carrots and potatoes (and we're talking real vegetables here).
Be warned, the plot can get a little convoluted at times (it might be good to familiarise yourself with the story of Hanukkah first) but assisted by a magical set and plenty of klezmer-style tunes from this multi-talented cast on banjo, guitar and clarinet, this is a wonderfully inventive take on the usual seasonal fare.