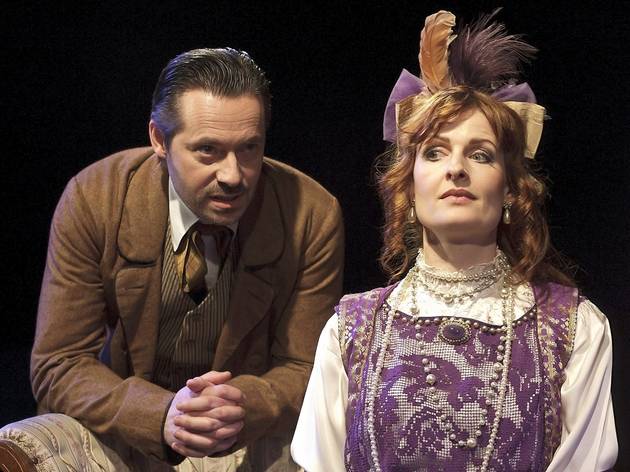 Apathetic dilettantes lurk in every corner, maids and masters shack up in the bushes and passions rule over intellect. This is the world of Eça de Queirós's novel, 'The Maias', which takes a satirical sweeping glance at a nineteenth-century Portugal in decline. It is exciting to see Greenwich Playhouse take a chance on such a fiery and unusual piece but, although this staged version is packed with heady affairs and even incest, the production feels plodding and pallid.
Actor and producer Alice de Sousa's script lacks lyricism and drive. The lovers – Doctor Carlos da Maia (Damian Quinn) and ex-lady of the night Maria Eduardo (de Sousa) – do not meet until deep into the play. Their ill-fated union comes too late and their stilted emotional outpourings ('I love you – with all my heart!') turn the stomach rather than claw at the soul. The peripheral characters, mostly layabout fops, discuss the fierce Portuguese temperament yet rarely display it.
For a piece so steeped in Lisbon life, 'The Maias' feels bizarrely British. Director Bruce Jamieson steers a steady ship. But the lights fade after every scene and the romance, instead of blistering beneath the surface, is systematically heralded by soaring strings.