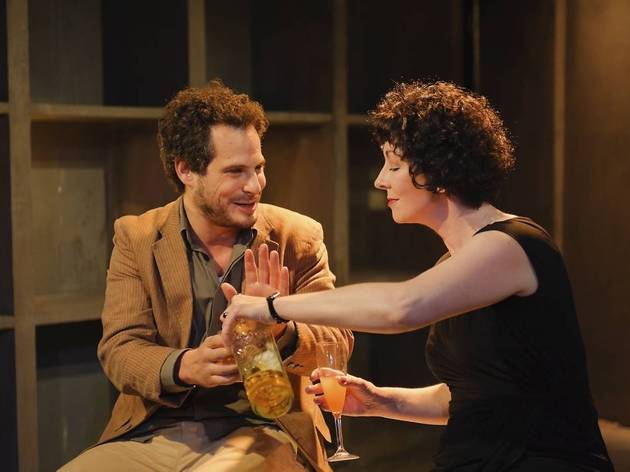 Playwright Hassan Abdulrazzak and director Christopher Haydon interviewed a cross-section of Cairo citizens for this timely play set on the day of the Tahrir Square uprising in January 2011. But in 'The Prophet' we see it through the prism of two irritating, self-conflicted middle-class liberals and their stale marriage.
Layla (Sasha Behar), a sassy Vodafone engineer, heads out to join the protesters, pausing to switch off the phone network under pressure from her boss, Hani. Husband Hisham (Nitzan Sharron) stays to wrestle with his anti-Mubarak novel, which has interest from a British-Egyptian literary agent with a deeper agenda.
Screens show footage from the uprising, and Layla holds forth at length about the class-defying unity of the scene. But vital questions about Egypt's future are posed through clunkily acted clichés. Everything has a strange, sub-Milan Kundera sexual taint, from the agent's kinky red mac to Hani's response to Layla's impassioned advocacy of democracy: 'I like it very much when you get all hot and bothered.'
'This is not about figureheads,' says Layla, whose former lover, the brave inspiration for Hisham's novel and the focus for his guilt, is inaudible to the protesters he addresses through a broken megaphone. Perhaps this is why Abdulrazzak has omitted a single compelling or convincing voice.
Rating Breakdown
5 star:

1

4 star:

0

3 star:

0

2 star:

0

1 star:

0
I took a punt on this new play as I hadn't read any reviews, and I'm very glad I did. Great writing, dramatic tension, humour and excellent acting from the cast. Well worth seeing.